Weekly Update #220: A look at sales multiples for 2017 SaaS companies
A look at sales multiples for 2017 SaaS companies
In the private and public tech world, we talk a lot about the Sales multiple. Simply put, this looks at the valuation of a company relative to its ability to generate sales. For example, here's a chart of 5 Software-as-a-Service (SaaS) companies that went public earlier this year: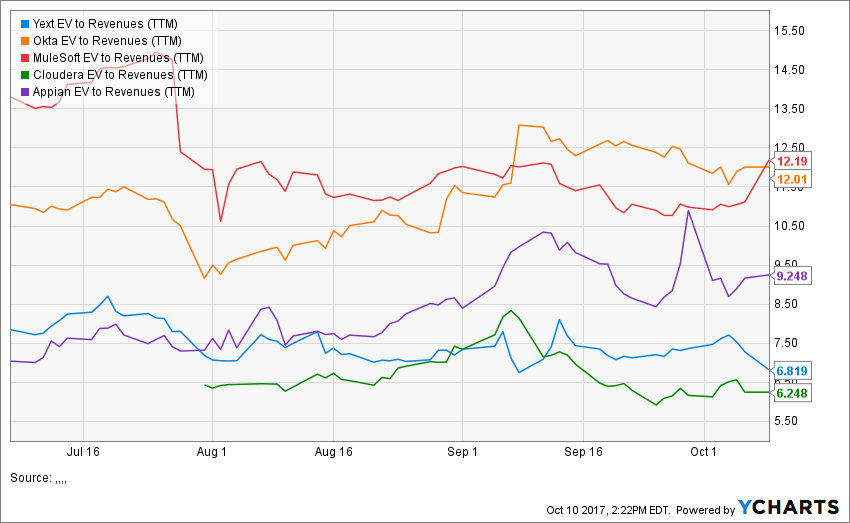 Here, we're looking at Enterprise Value (EV) relative to the companies' Trailing Twelve Month (TTM) revenue. Multiples range from 6.248x (Cloudera) up to 12.19x (Mulesoft).
What can we infer from this? For one, not all multiples are created equal. What might explain the reason why Cloudera and Yext trade at multiples in the 6x range, while Okta and Mulesoft boast multiples north of 12x? It looks like revenue growth certainly helps: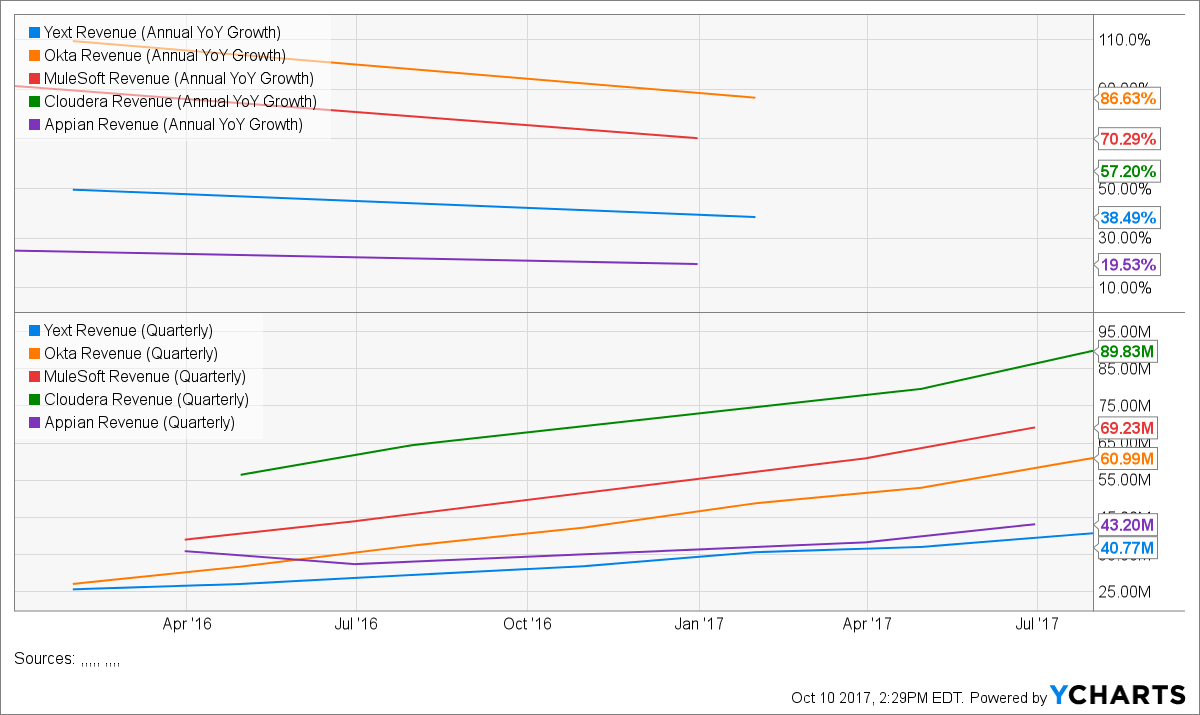 Okta (87%, in orange) and MuleSoft (70%, in red) have managed to grow revenues annually at a far faster clip than Cloudera (57%, green) and Yext (38%, blue). Therefore, investors are willing to pay a larger multiple of TTM revenue, with the expectation that Okta and MuleSoft will be able to grow their revenues accordingly.
But what about profit, you might ask? Turns out, our cohort of 5 companies are all operating in the red: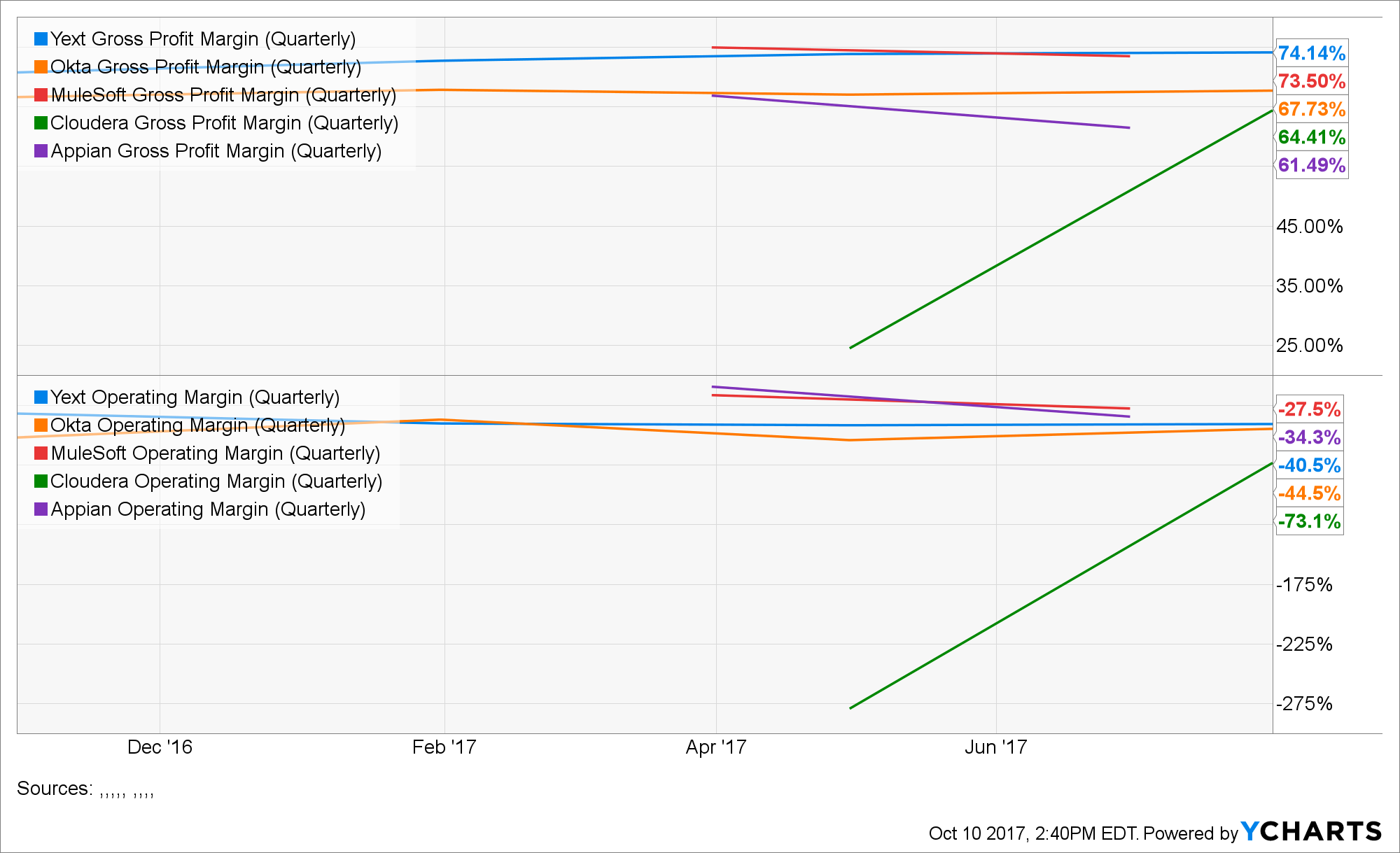 On top are the gross margins for each companies, which converge between 61% to 74% (note that Yext, in blue, actually has the highest gross margin). The chart on the bottom shows the operating margins for each business.
So if the companies are all losing money, why would anyone invest? The bet investors are making is that the revenue growth of these companies will eventually turn that operating margin positive, leading to positive cash flow.
In summary, some metrics to look at in public (and private tech companies, when available) are:
EV to revenue
Revenue growth
Gross profit margin
Operating margin
In other news...