Where Private Investors Access Proven StartupsTM
Shareholder?
Investor?
Invest Now In Great Tech Companies
In Our Clients' Words
EquityZen gets shares of companies that others don't. They have interesting ways of getting exposure to shares of companies I really couldn't find anywhere else.
Savneet Singh
Co-Founder, Gold Bullion International
It was great doing business with you guys. You are much better than your competitors who I was dealing with! 10 million times!
S.S.
Shareholder In Multi-billion-dollar Company
Through EquityZen, I got cash for my private stock, at both a better price and larger volume than the company itself offered through SecondMarket. The whole process was very straightforward and efficient.
Lucas
ex-employee, billion-dollar private company
EquityZen is helping us buy a house and is making it much easier to get it done. We are grateful for your service.
---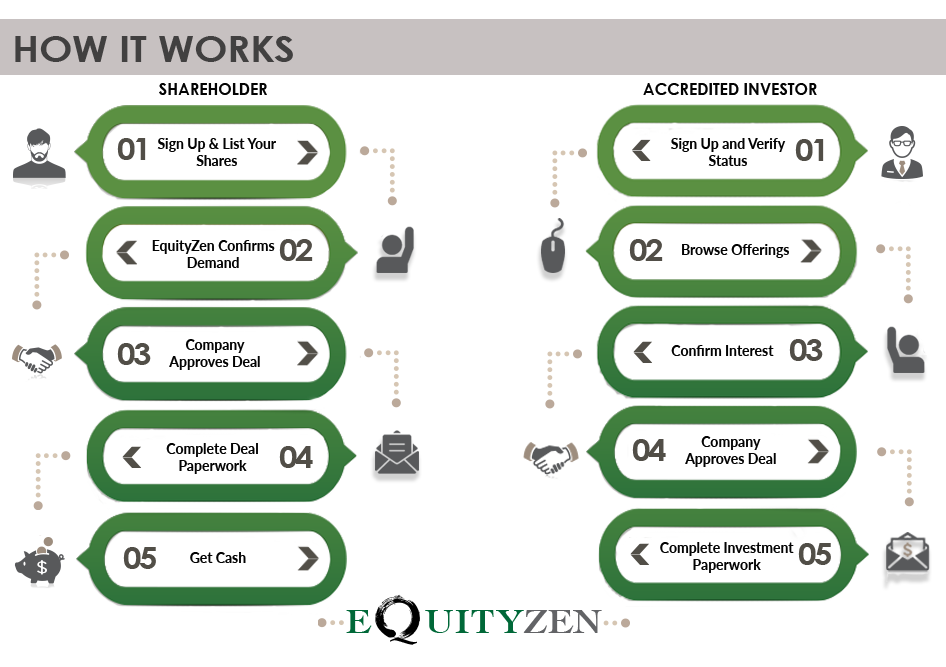 Shareholders
Diversify your risk
Get cash for life events (student debt, mortgage)
Investors
Invest in proven, pre-IPO companies
Diversify your investment portfolio
Companies
Take control of shareholder liquidity
No impact on the Cap Table
No transfer of voting or information rights
Interested in finding out more?
To learn more about whether you're eligible, typical investment size, company valuation, and share price, request membership here.