Weekly Update #206: Growth Equity, The Emergent Asset Class
Growth Equity: Direct late-stage investments in leading private companies with proven business models and high expected growth
Over the last decade, Growth Equity activity has increased substantially, reaching its height in 2015 when $39 billion in new investments were made.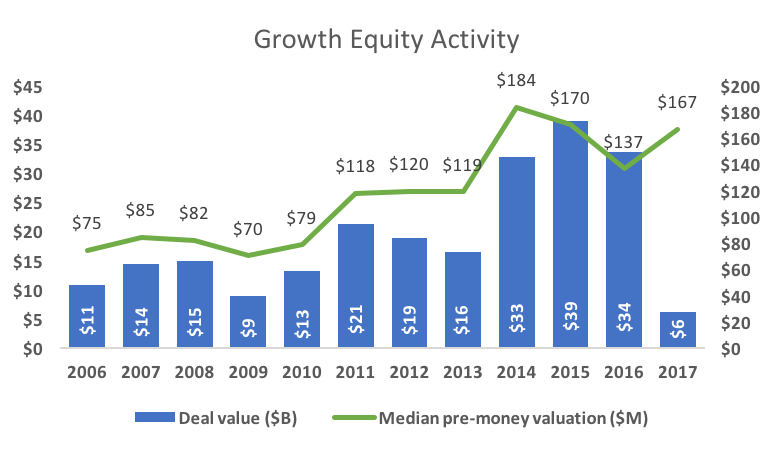 (Source: Venture Monitor)

Rising valuations in private markets leave fewer opportunities to public investors. The emergent asset class allows late-stage private companies to defer IPOs longer while scaling their operations, in hopes that they will reach profitability and a higher valuation down the road. In 2015, when Growth Equity markets reached their peak, the proportion of profitable IPOs fell to 34%, the lowest level in a decade.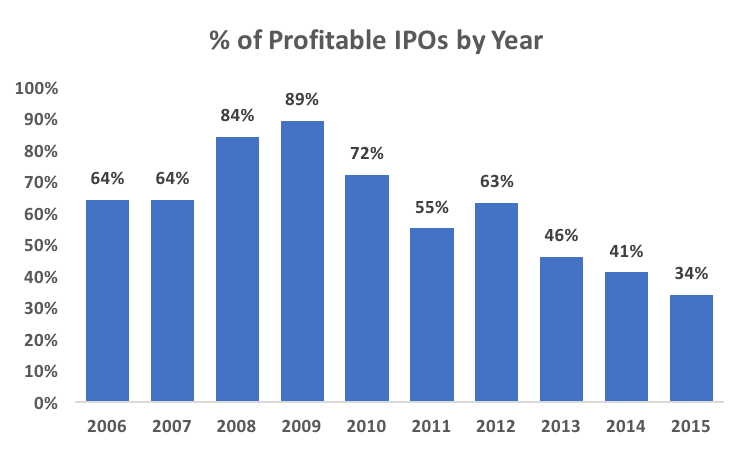 (Source: TechCrunch)

However, Growth Equity investments still carry significant risks as they depend heavily on continued growth, and, ultimately, underlying company profitability. The recent IPOs of Tintri (NASDAQ: TNTR) and Blue Apron (NYSE: APRN) both highlight how companies that were last valued at 2015's market highs have found hard landings in public markets due to lack of profitability, which is typically a greater focus for public investors.
In other news...