Weekly Update #179 - What will the 2017 IPO market look like?
What will the 2017 IPO market look like?
That's a great question. To put things in perspective, I revisited a Tom Tunguz post called "Are Tech IPOs Dying?", written in August 2014. Here's a chart from that post (Facebook was excluded):
Defining a MegaRound as a private round of venture financing of $50M+, Tunguz went on to aptly summarize (and predict) the new normal:
"The MegaRounds of today are the same size as the IPOs of five or ten years ago. In some sense, they have replaced those IPOs. But MegaRounds haven't cannibalized IPOs altogether. These MegaRounds typically aren't providing the same type of liquidity to founders and investors as a true public offering, though many of them do have substantial secondary share sale components to founders and employees. Rather, they empower startups to remain private longer and continue to grow, which enables them to command higher valuations and raise more capital at IPO."
If we are to agree with Tunguz, then 2015 and 2016 indicate an onslaught of mega-IPOs for 2017. Here is a look at MegaRounds between 2014-2016 (source: Crunchbase):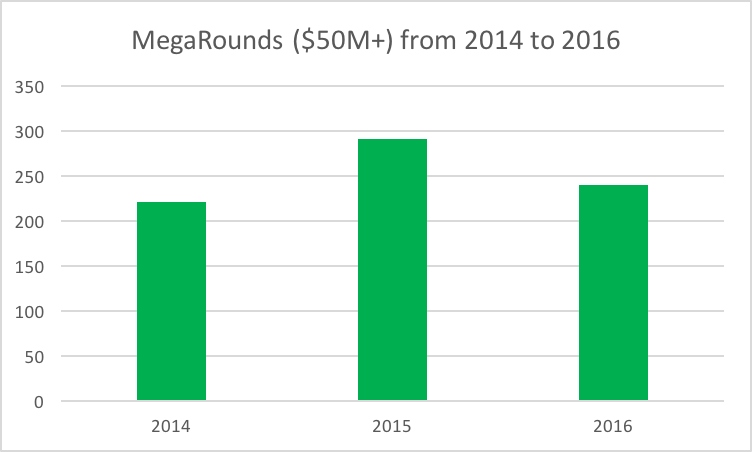 A great report is also available on TechCrunch, called "The drought is over… a torrent of tech IPOs is expected in 2017." Importantly, the article is authored by Sandy Miller, a late-stage venture investor at Institutional Venture Partners (IVP). You may know them because of their portfolio (Casper, Domo, Github, Kayak, Snap, Sofi, Honest Company, etc). And you should take Miller's prediction seriously: IVP has quite the track record.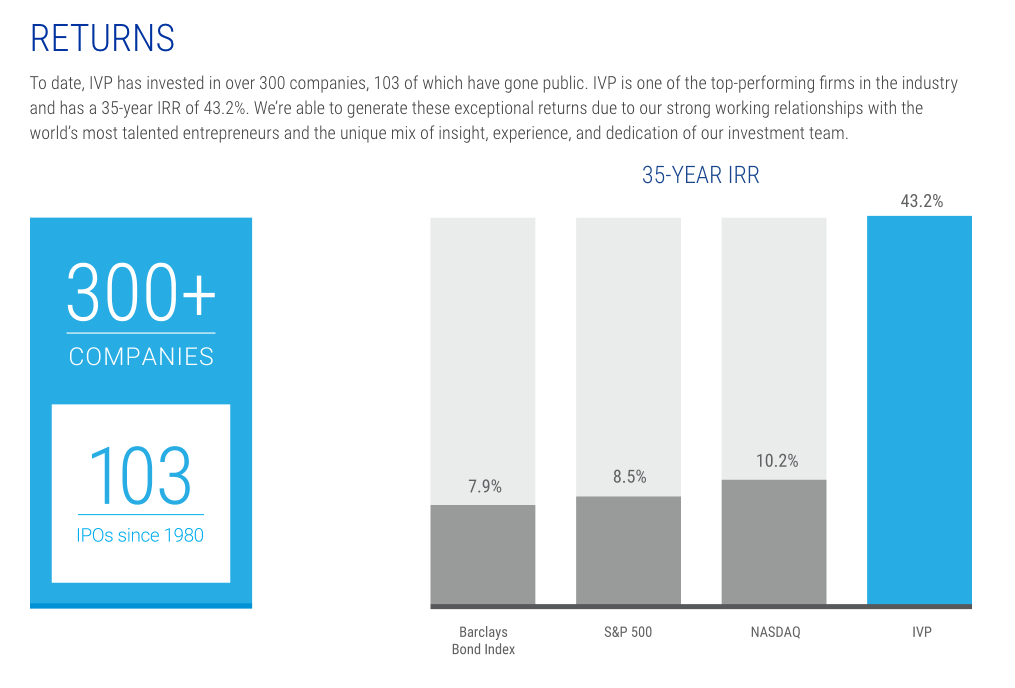 Source: IVP.com