Hello Investors,
Insurance: the $1.2 Trillion FinTech opportunity
Did you know that $1.2 trillion is spent annually on premiums? In just the US?
The decidedly unsexy insurance sector continues to attract venture capital. The folks at Greylock Partners wrote a fantastic "
Insurance Technology
" piece to cover the growth (thanks Chris McCann!). Here's a great snapshot of the eco-system: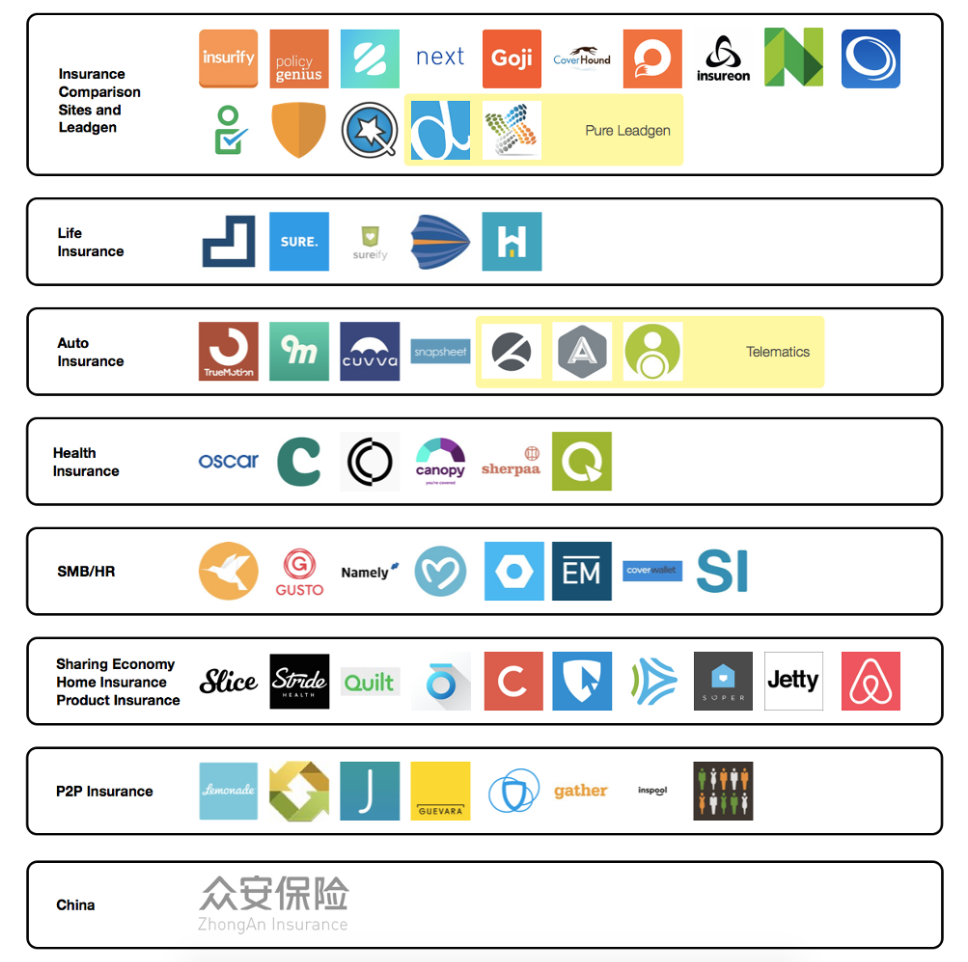 Health Insurance (Oscar, Clover Health) and SMB Solutions (Zenefits, Gusto, Namely) dominate the headlines, but a number of other sectors are growing. A few companies of interest to monitor:
Metromile: pay-per-mile car insurance that saves up to $500/year for infrequent drivers. Raised $14 million from NEA, First Round, Index Ventures.
Lemonade: Peer-to-peer insurance. Allows small groups to pay premiums into a pool, and lower effective premium costs (a UK competitor is Guevara). Raised $13 million from Sequoia Capital.
The "liquidity event" will offer current and former employees $7.40 a share for their common stock — a price above where some large investors value their own Palantir stakes.
SigFig differentiates itself from asset management competitors like WealthFront and Betterment by billing itself as more of a full service shop for the financial services firms that still manage the bulk of America's wealth.
Today, the company is unveiling its next step in its bid to take on more telecoms infrastructure: Twilio is launching a new product called Programmable Wireless — a SIM-based service that it has built in partnership with T-Mobile so that developers can build full-featured, all-in-one cellular services, to be used wherever they want, whether that's in an object as part of an IoT network, or even a consumer product, like a new mobile phone service.

Gett, a ride-hail company that operates in Israel, parts of Europe and New York, just announced that the Volkswagen Group has invested $300 million in the Uber and Lyft competitor.