What does a 2016 tech IPO look like? Examining: SecureWorks
Dell plans to spin off and take public SecureWorks this week, which will (finally) be
our first technology IPO of 2016
. We thought we'd look at a few of 2015's IPOs to see what the public markets now command from companies.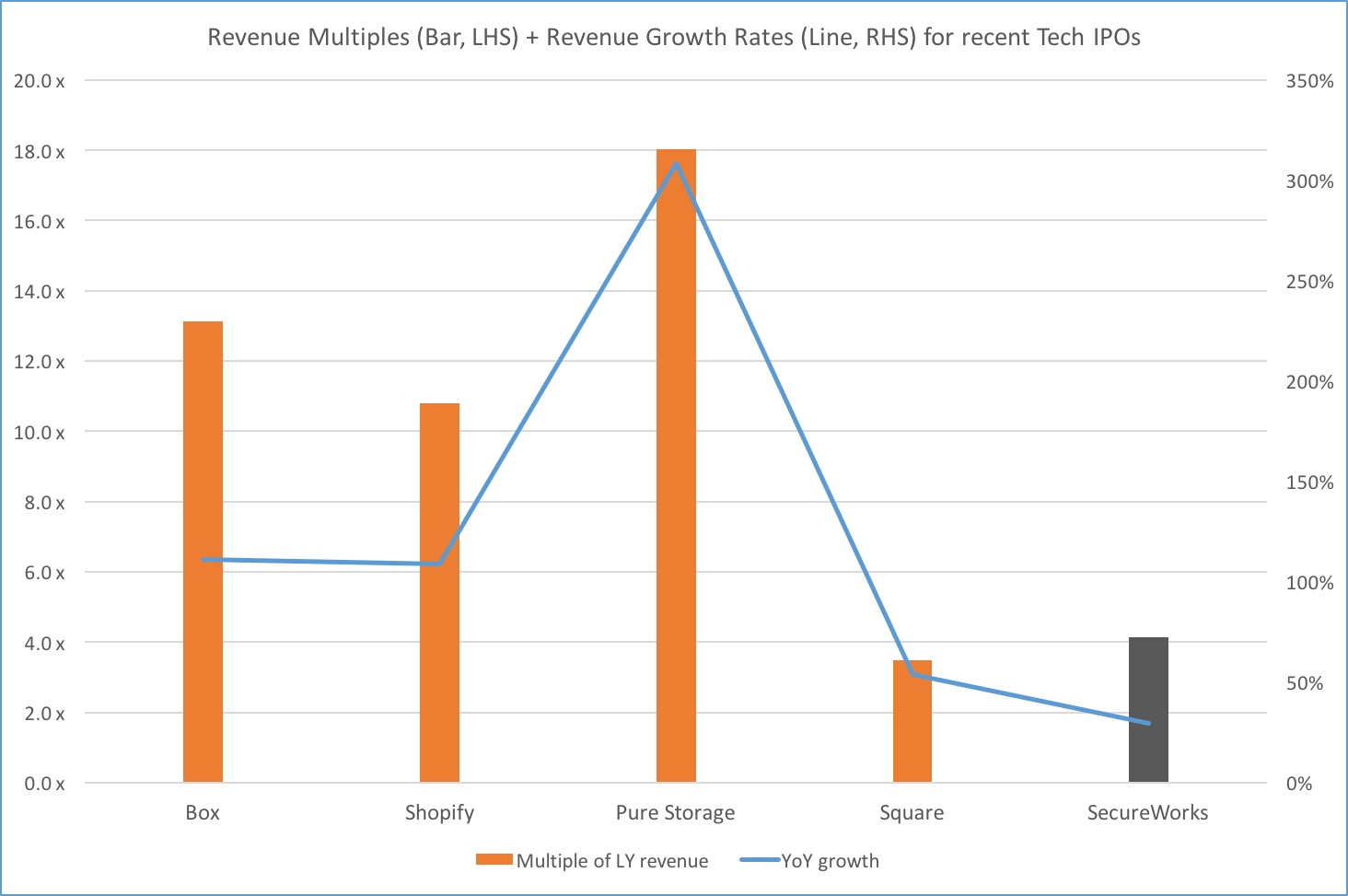 At the IPO midpoint of $16.50 a share, SecureWorks will be worth ~$1.4B and have a revenue multiple of 4.1x, and touts revenue growth of 30% year-over-year. This pales in comparison in both departments relative to Box, Spotify and Pure Storage, and looks in line with Square.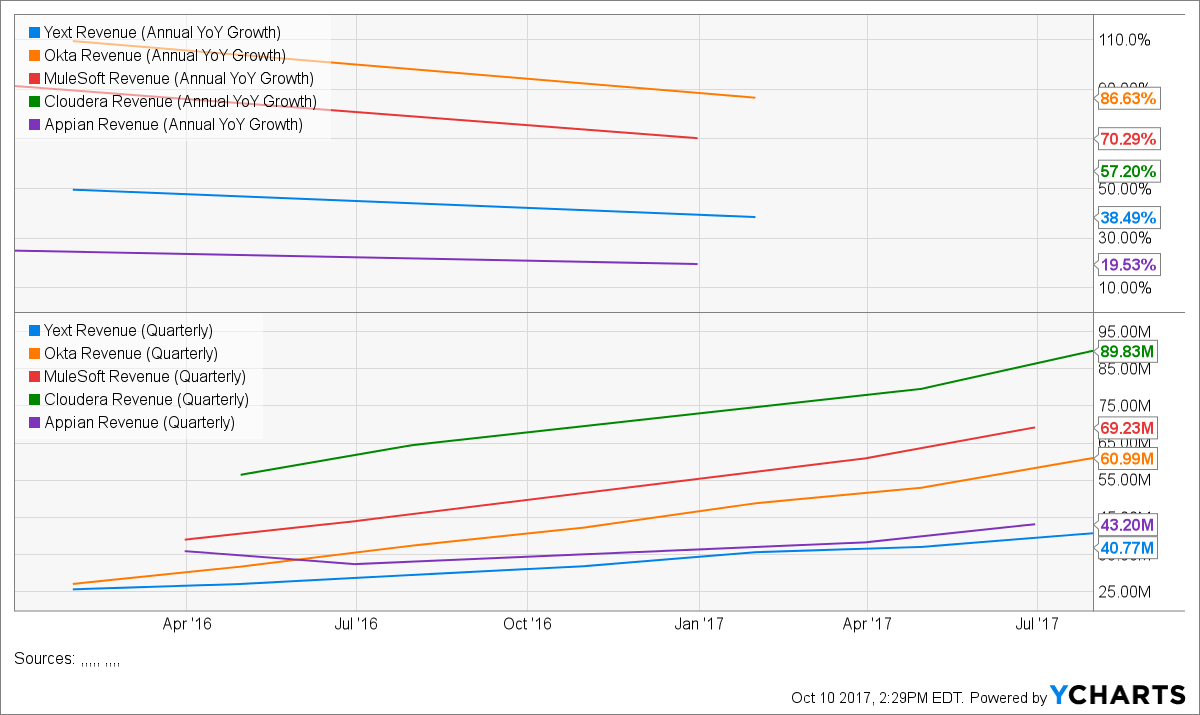 SecureWorks has higher absolute revenue ($339M in 2015) than many other 2015 IPOs, and a final valuation ($1.4B) that's roughly in line with historical sizes. Below is a comprehensive overview of IPOs by year (2013-2015):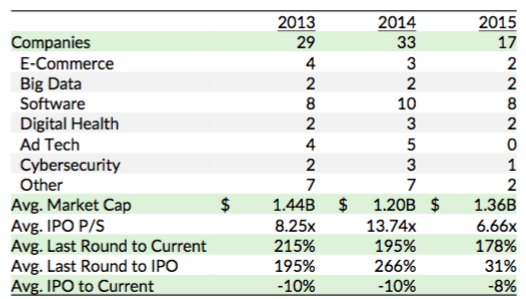 Conclusion? SecureWorks has a slightly lower revenue multiple (4.1x) than 2015's average (6.7x), but that is likely explained by the company's relatively low revenue growth (30%). Not a whole lot has changed, and it will be interesting to see how the company trades after being listed.
(Note: a big thanks to Russell Lange for his contributions to this data)