On the campaign trail...kind of.
We're pretty active on the conference circuit. Did you know you can keep track of our whereabouts on our
Events
page? We've been fortunate enough to be invited to speak at some great upcoming events that usually focus on venture capital, pre-IPO investing, and FinTech. Come say hi!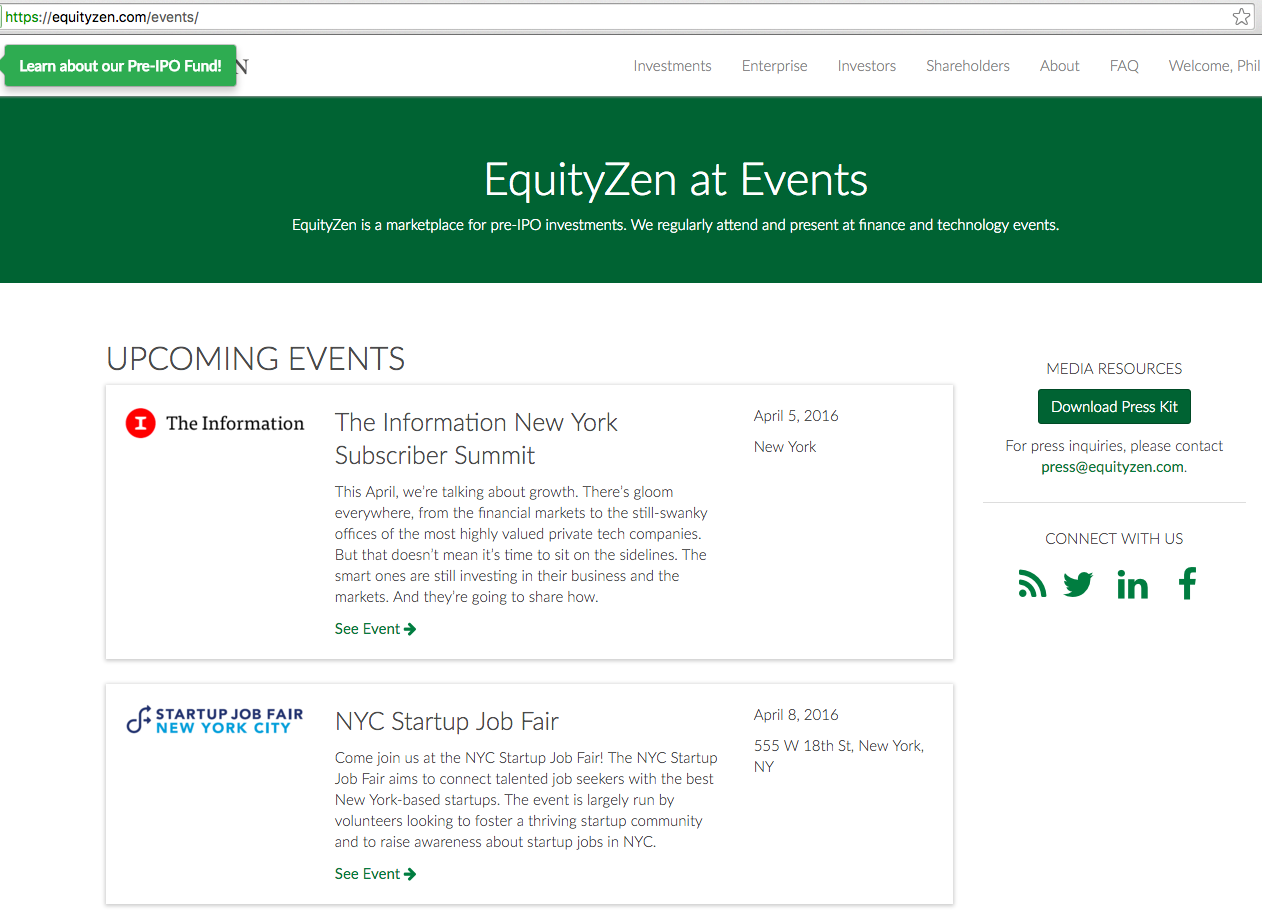 Tech companies that IPO'd in 2015 (Etsy, Pure Storage, Square) have bounced back considerably.
The anonymous tech personality is a venture capitalist but not any of the ones people thought.
Thanks,
Phil
Haslett
| Founder + Head of Investments |
EquityZen
Funding Rounds Since Last Week