They discount all their private tech stock holdings
MS discounts each holding by 20% as a "discount for lack of marketability", or DLOM. This is a common input into
409A valuations
for pre-IPO tech companies when determining the strike price of options, too.
Valuation multiples of revenue are usually 10x to 18x
What this means is that MS estimates the valuation of their private tech company investments by using an industry-accepted multiple of the company's annual revenue.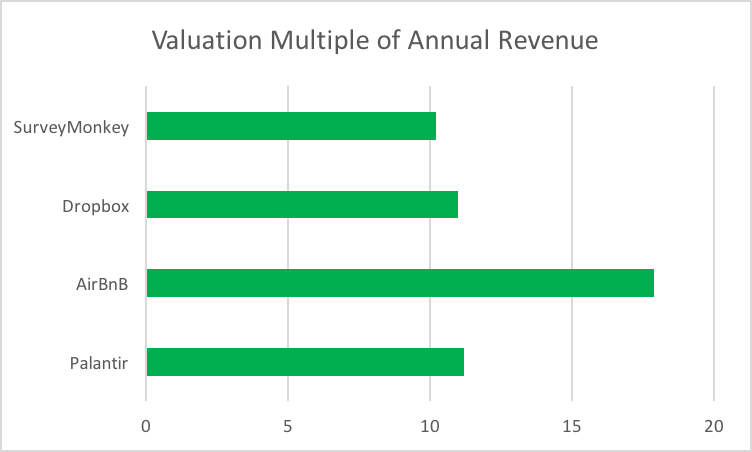 Fortunately, EquityZen has an estimate of shares outstanding for each company. MS also shared its price-per-share, so we can multiply the two to generate Enterprise Value. By dividing Enterprise Value, we can back out the approximate revenue for each company: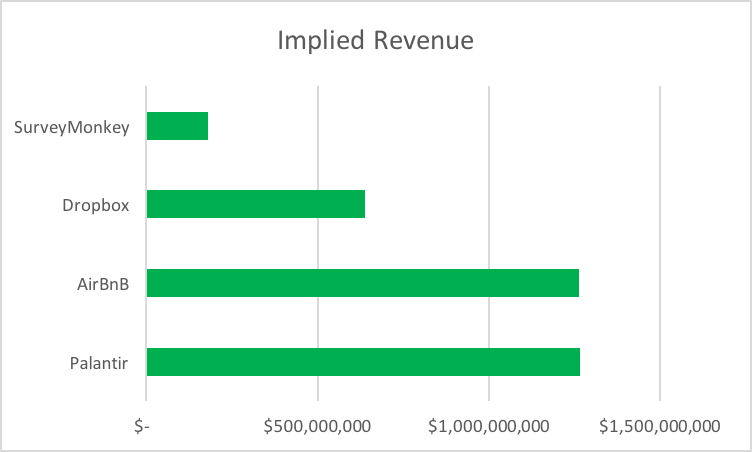 Hopefully this analysis sheds some more light on the estimated annual revenues of a handful of pre-IPO tech companies. And while other factors are incredibly important in a company's ability to be profitable (read:
Not All Revenue Dollars Are Created Equal
from Tom Tunguz at Redpoint Ventures), the revenue multiple serves as a solid benchmark for growing, non-yet-profitable tech companies.