In case you missed it
Speaking of the Square IPO...
Be sure to check out our "
Path to IPO
" infographic that shows the returns for early Square investors. (Note that the Infographic reflects the IPO price of $9 per share. As of the market close on November 23rd, SQ was trading at $12.12, about 35% higher than the IPO price)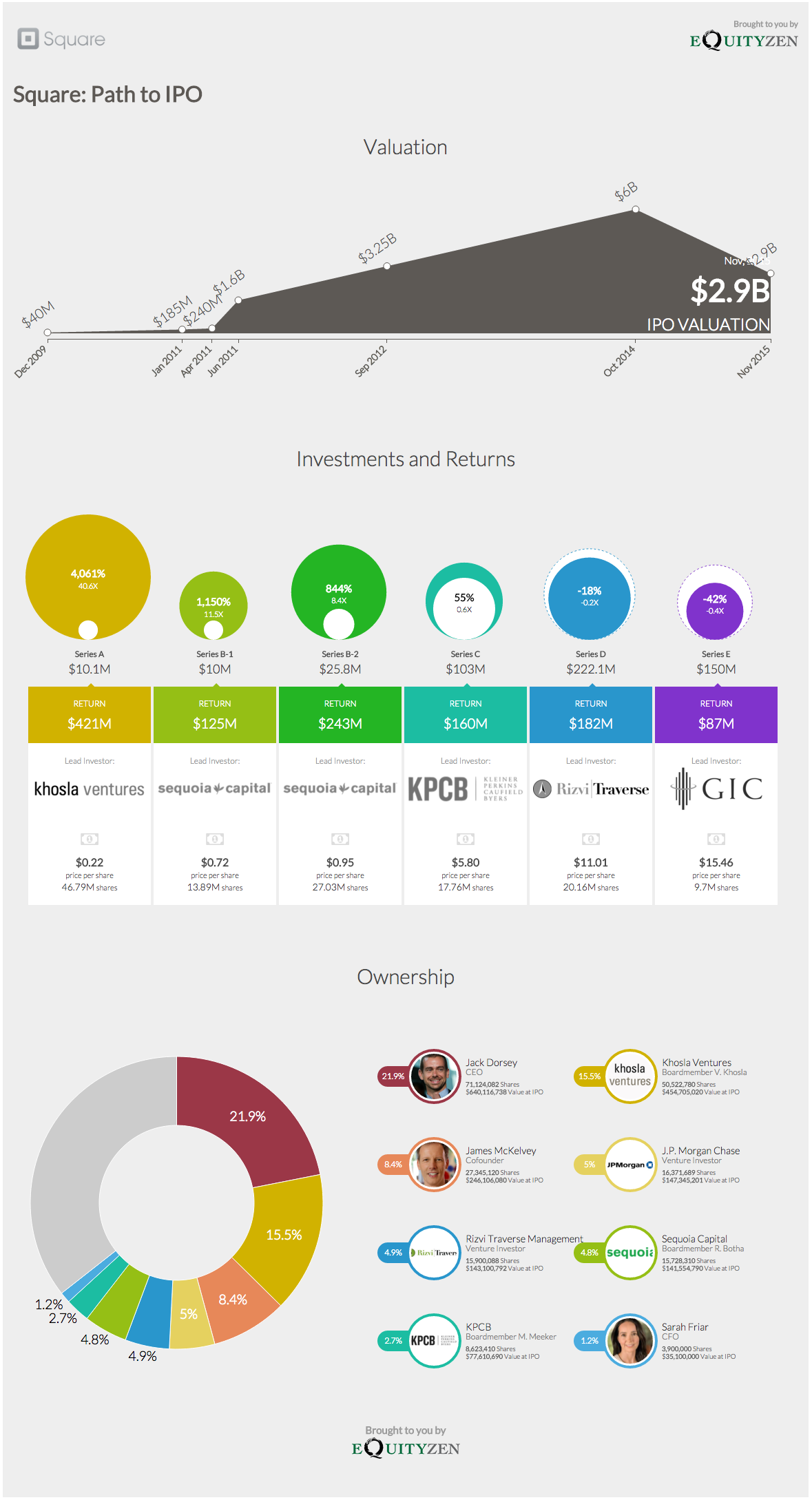 Several years ago, the venture firm GGV Capital invested in the Series C round of payment technology company Square, whose shares soared more than 40 percent on their first day of public trading yesterday.
It's become a meme in tech circles, "IPOs are the new down round," venture capitalists quip. The dreaded "down round," when a startup raises capital beneath its prior valuation, is getting pushed back to the public markets.
Square's CFO talks about today's IPO, her company's future plans and why it isn't really a payments business.
Thanks,
Phil
Haslett
| Founder & Head of Investor Relations |
EquityZen
To learn more about these offerings, contact us at hello@equityzen.com

Don't see what you're looking for? Tell us what companies or sectors you're interested in, and EquityZen's shareholder outreach team will work to meet your investment requests.
Funding Rounds Since Last Week