Couchbase is a NoSQL engagement database platform, that includes the Couchbase Server, Couchbase Mobile, and SQL and Big Data integrations. An engagement database is a single platform that integrates data storage, access, transport, and enterprise-grade security on premises and across multiple clouds and mobile devices.
The Couchbase Server is an open-source, NoSQL, document-oriented database, which includes features like full-text search, eventing, multi-dimensional scaling, cloud integration and queries. Couchbase Mobile extends the Couchbase Data Platform to the edge, managing and syncing data from the cloud to mobile devices. It features an embedded database with SQL and full-text search for JSON, built-in sync, and end-to-end security from cloud to edge.
Couchbase provides solutions for financial services, gaming, healthcare, media & entertainment, retail, telecom and travel industries. Couchbase is headquartered in Silicon Valley, and is funded by Accel Partners, Adams Street Partners, Ignition Partners, Mayfield Fund, and North Bridge Venture Partners.
Features of the Couchbase Data Platform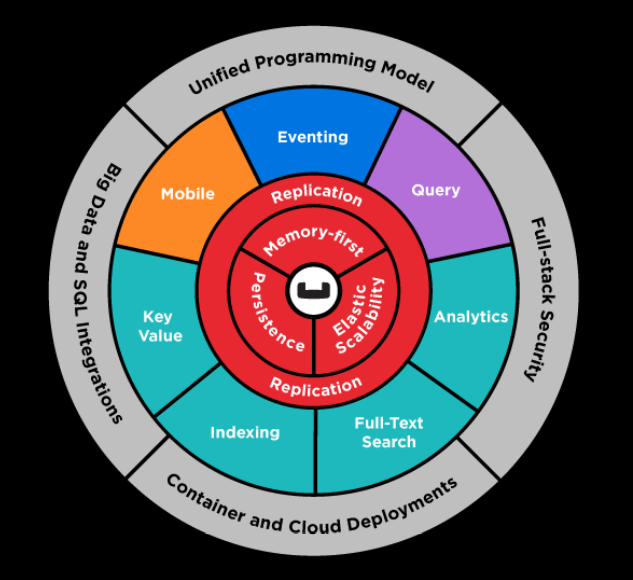 Source: Couchbase; Crunchbase