Looker is a business intelligence platform. Looker uses SQL and operates a data analytics platform that aims to help companies get real value from their data. Looker is an end-user platform, where Looker helps to output data and metrics through dashboards, exploration and shared insights. Looker takes a company's data sources, such as Salesforce, Google Analytics, and Netsuite, and extracts the data into a SQL database, requiring no heavyweight transformation. Looker's data platform will then use custom business logic to provide reporting tools.
How It Works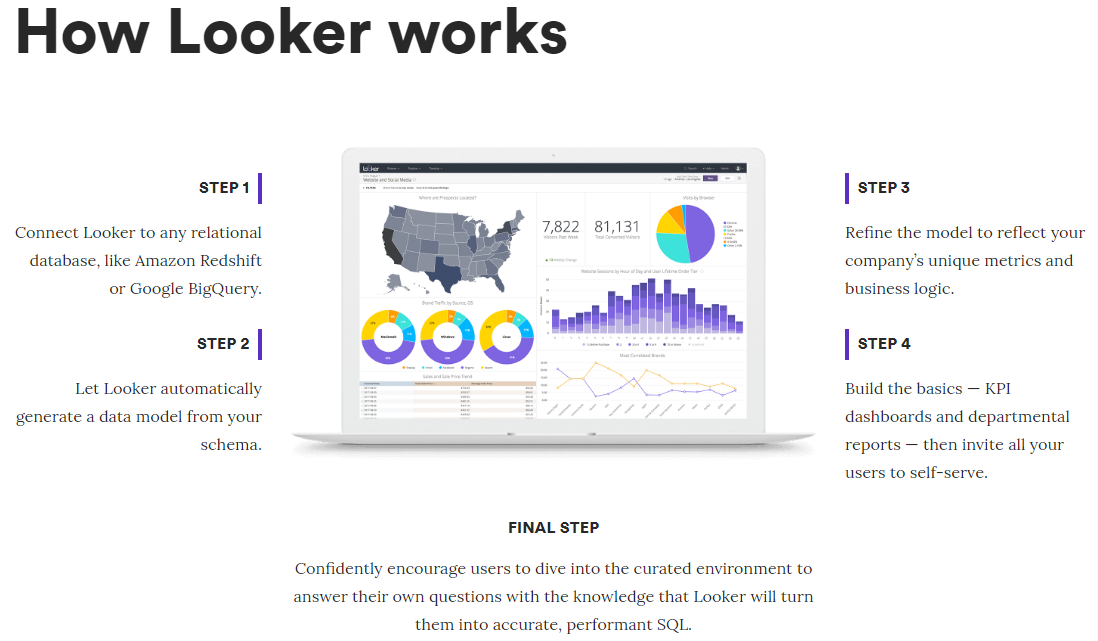 Through its platform, Looker aims to provide a unified data analytics platform for the end user and product teams. Below are the product features for each user type:

Looker provides its platform for eCommerce, media, ad tech, SaaS, healthcare, gaming and fintech companies. The Company is headquartered in Santa Cruz, CA and has offices in San Francisco, New York City, London and Dublin.
Looker Overview