Malwarebytes is a cyber security company that aims to protect people and businesses against cyber threats such as malware, ransomware, and exploits that are not detected by antivirus solutions. According to the company, its flagship product combines advanced heuristic threat detection with signature-less technologies to detect and stop a cyberattack before damage occurs. Malwarebytes' signature-less technology differs from signature-based detection, which is only able to detect and filter previously recorded or known web attacks that have already occurred. Conversely, Malwarebytes is able to detect threats "in the wild", according to the company.
Overview of Malwarebytes Services: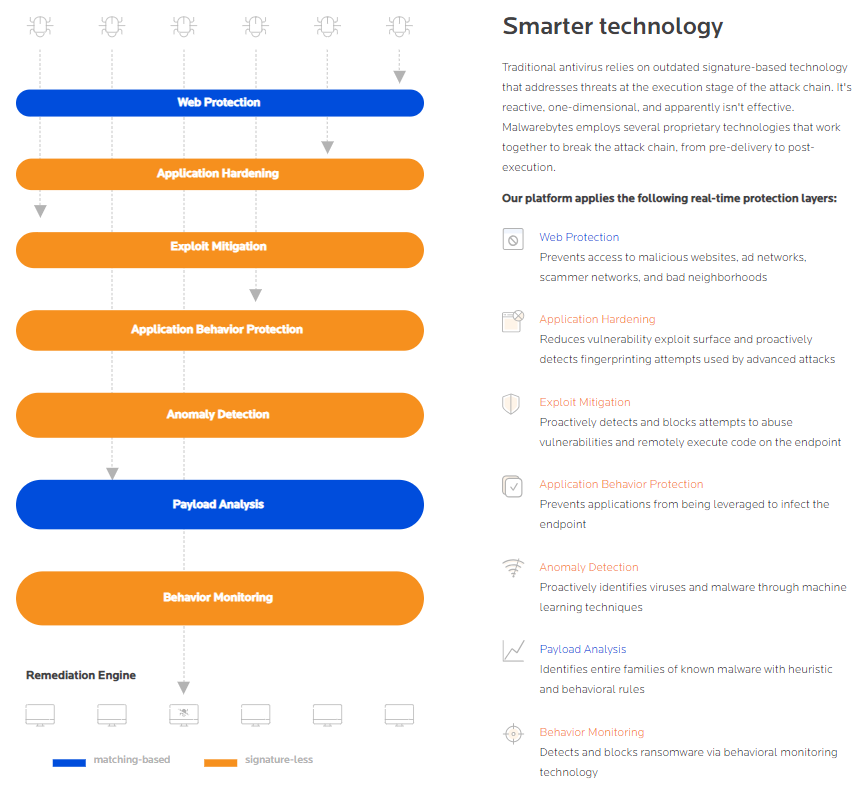 In May 2018, Malwarebytes acquired Binisoft, which created the Windows Firewall Control, to enhance Malwarebytes' endpoint protection platform.
Founded in 2008, the company is headquartered in California, with offices in Europe and Asia, and a global team of threat researchers and security experts.
Malwarebytes Endpoint Protection Explanation:
Source: Crunchbase; Malwarebytes; YouTube