Flexport is a digital customs brokerage and freight forwarder and bills itself as the "operating system for global trade." The company aims to bring together technology, infrastructure, and expertise to deliver real-time visibility and control.
Flexport Platform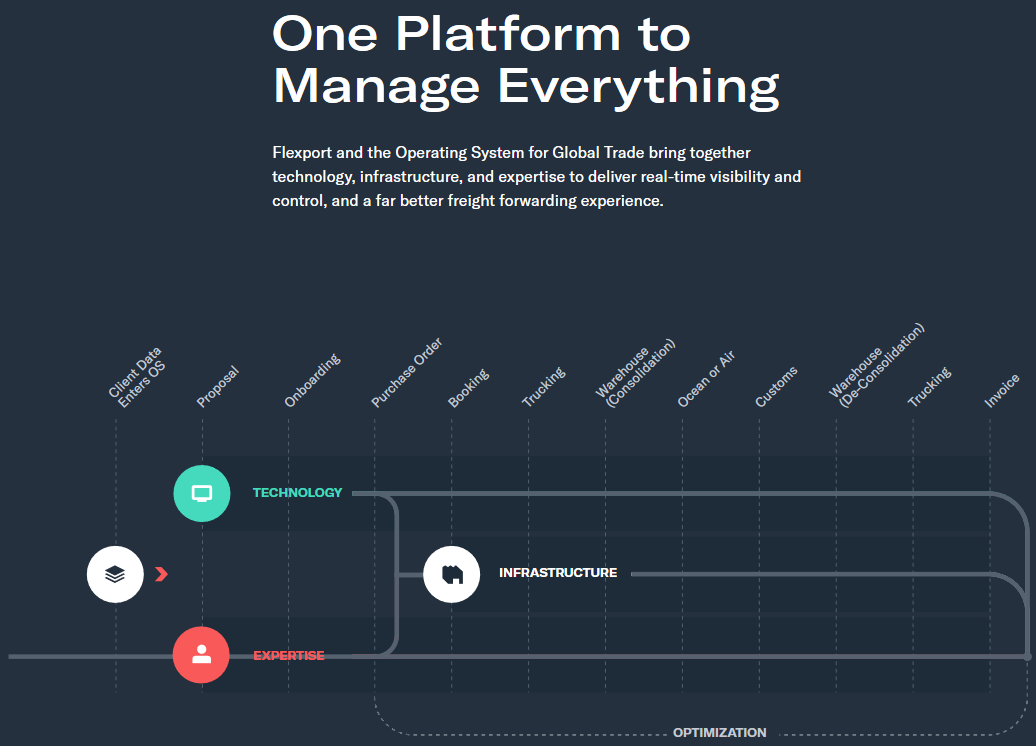 Source: Flexport
Flexport's platform connects all parties in trade, including importers, exporters, trucking companies, ocean carriers, airlines, and customs agencies, among others. The platform additionally allows customers to track their cargo in real-time, create alerts, receive quotes, and get inventory visibility. Through its Freight Forwarders, the company provides customer service that aims to help customers navigate shipping and to ensure that cargo arrives on time.
Flexport serves more than 10,000 clients and suppliers across 200 countries. The company was founded in 2013 and is based in San Francisco, California.