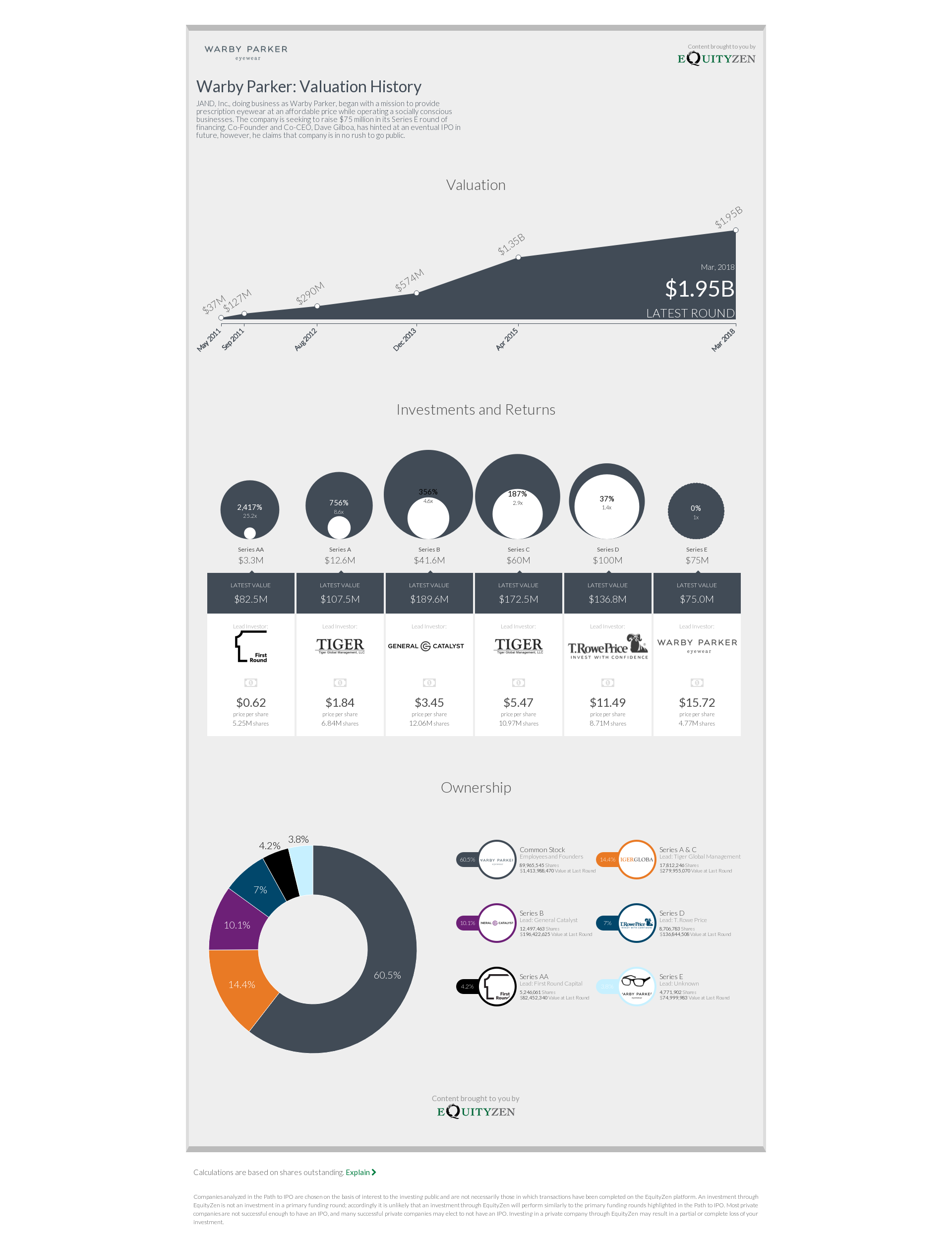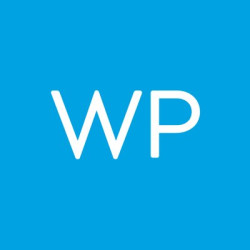 Warby Parker: The Path to $2B
JAND, Inc., doing business as Warby Parker, began with a mission to provide prescription eyewear at an affordable price while operating a socially conscious business. The company is seeking to raise $75 million in its Series E round of financing. Co-Founder and Co-CEO, Dave Gilboa, has hinted at an eventual IPO in future, however, he claims that company is in no rush to go public. With a valuation nearing $2B, Warby Parker has firmly situated itself as both an indie darling and a tech unicorn.
Investments and Returns
INVESTMENT
LATEST VALUE
Lead Investor:
0.11
price per share
0 shares
Content brought to you by


Calculations are based on shares outstanding. Explain Hide explanation
Tech companies often use their fully-diluted share count when they're private companies, to increase their perceived valuation. When they file to go public, however, the number of shares is typically only the shares outstanding (a smaller number than the fully-diluted share count). As a result, the company's "valuation" may decrease even though the price paid per share has gone up.
Related Companies
If you're interested in Warby Parker, check out these related opportunities
Thank you for your interest!
Browse our site, or contact us to have a representative reach out to you to explore how EquityZen may be for you.
Interested in finding out more?
To learn more about whether you're eligible, typical investment size, company valuation, and share price, request access here.
Have questions?