Invest in the Next Big Thing, Before it's the Next Big Thing
Transform your future by unlocking the possibility of investing in private markets

Why Invest in Private Markets?
Value creation is happening before innovative companies hit the public markets. The $500B+ private market used to be accessible only to the very wealthy and institutional investors. With EquityZen, individual investors can now participate with some of the lowest investment minimums in the alternative investments category.
Get Started
High Potential Return
Private equity has outperformed the public market over a 1 to 25 year period.
Diversification
An allocation in private market investments can achieve better risk-adjusted returns.
Value Creation
Growth and innovation is happening in the private markets as companies are staying private longer.
EquityZen Investment Solutions

Single Company Funds
Invest in a single company via an EquityZen Fund
Standard Deals |
Express Deals

Multi-Company Funds
Invest in multiple companies via an EquityZen Fund
Growth Opportunity |
Thematic

Direct Share Acquisitions
Acquire ownership directly via an EquityZen brokered transaction
EquityZen by the Numbers
$710M+
Total Distributed to Investors
Step by Step
Our Guided Investor Process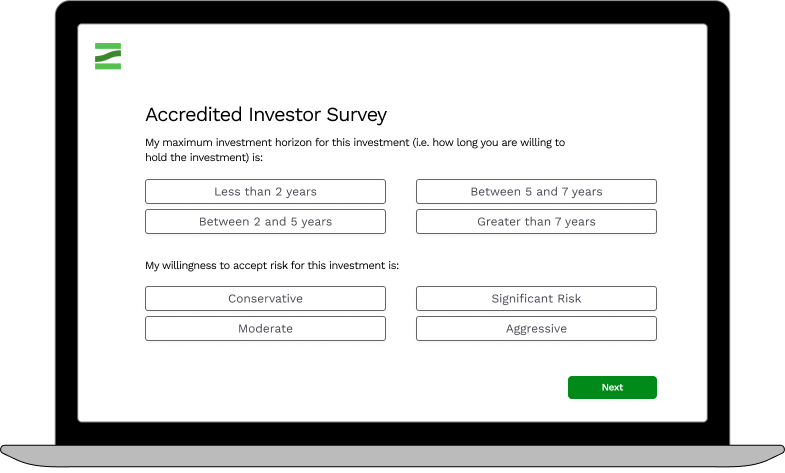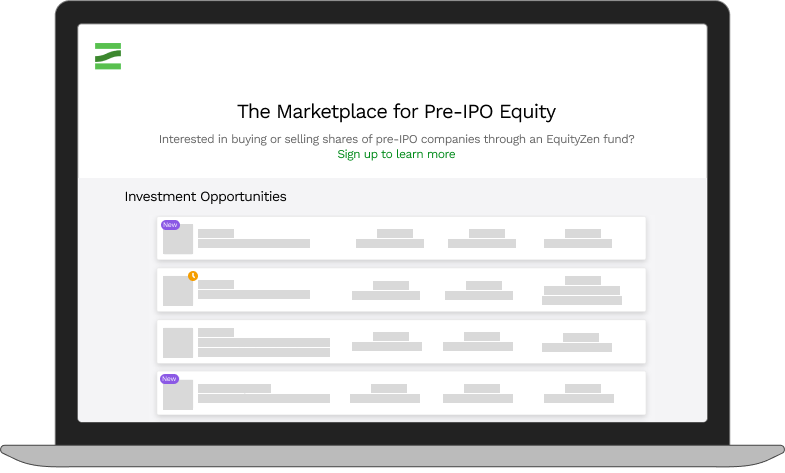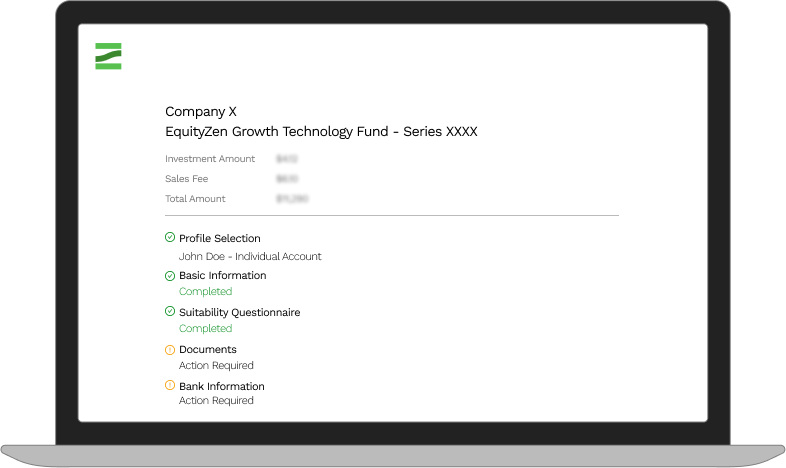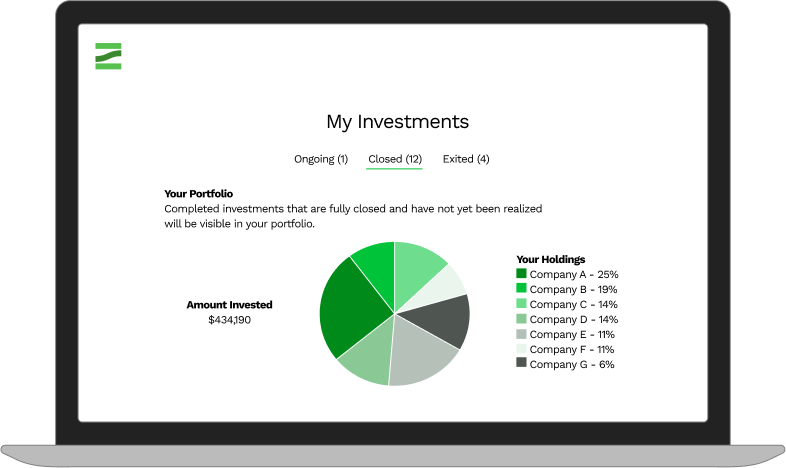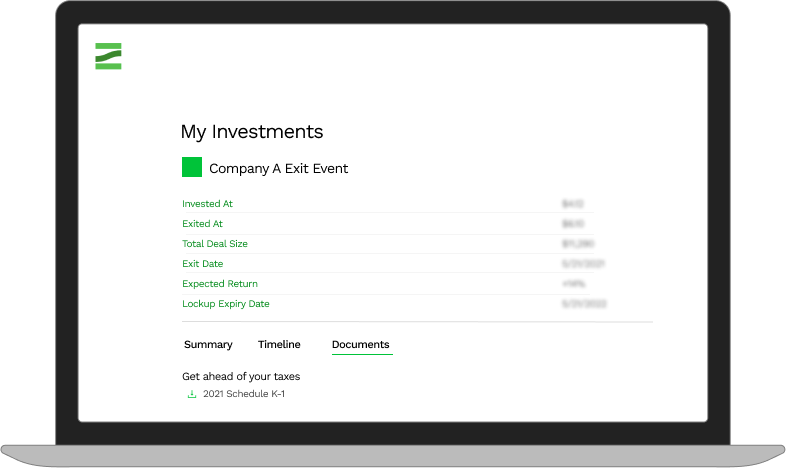 Sign up and verify your accreditation status to access investment offerings on the platform.

Reserve investments in live offerings or indicate interest in upcoming offerings by browsing companies, reviewing offering documents and performing research.

Execute documents and provide payment information to complete investment via ACH transfer or wire.

Actively manage your investments by receiving personalized updates on companies in the portfolio.

Receive investment proceeds in the form of shares or cash if the company has a successful exit or you wish to sell.
Ready to Invest?
Explore Private Companies
Investor Testimonials
Why Invest in Private Companies Through EquityZen's Marketplace?
"
A gamechanger for folks like me to get in [on] private equity ownership.
Investor, California
"
You are THE best platform that I have used. It is not a compliment, it is a fact.
Investor, California
"
I've been wanting to invest in [company] for years and never found the tiniest crack in the door. You made it happen.
Investor, New Hampshire
Endorsements and client testimonials are unsolicited, not compensated, and may not be representative of others' experiences. They don't guarantee future performance. Refer to our Disclosures for conflicts of interest related to testimonials.