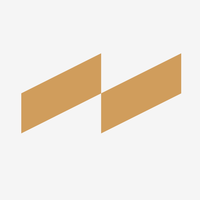 Mindhive Stock
Mindhive is a collective IQ & ideation platform for your team.
Sign up today and learn more about Mindhive Stock
Invest in or value your shares in one or many pre-IPO companies through an EquityZen investment vehicle.
About Mindhive Stock
Mindhive Pty Ltd ('Mindhive' or the 'Company') connects organisations with challenges or questions to a network of innovative minds and provides tools for rapid insight and innovation through its cloud-based platform. Mindhive 1.0 was initially released in late 2014 and commercialisation commenced in 2017. Advance Queensland's Business Development Fund, Bizzell Capital Partners and a small group of investors provided seed funding to the company via a staged seed capital raising in late 2017. Mindhive has delivered a total of 732 challenges, acquired an expert community base of 14,164 users and 794 user organisations to date. Monthly revenue is steady at approx. $20K per month, a figure projected to increase with the release of MindHive 2.0. In early 2018, based on knowledge gained and market feedback, the Company determined that the product needed to evolve to realise its global growth opportunity. As such, Mindhive 2.0 is a fundamentally new product delivering a much stronger value proposition, and the ability to scale rapidly. It will leverage data to provide a superior user experience with less human input via artificial intelligence and machine learning. The improved UX also allows for diversification of revenue streams via a freemium subscription model for contributors. Mindhive participates in the A$145b per annum global consulting and insight market. At a conservative estimate, Mindhive could capture 1% of these markets (aggregate A$260 Million). Mindhive will win this portion of these markets by engaging sales partners to perform deep sales verticals in specific markets, implementing a targeted digital growth hacking strategy, leveraging our existing customer base and their referral networks, alongside other marketing and customer acquisition methods. Although a conservative calculation, Mindhive believes capturing this portion of the market is very achievable. Mindhive 2.0 is a new product, built on the back of knowledge and market feedback gained from Mindhive 1.0 the core features include: • Data-Driven Intelligence & Matchmaking AI: Implicit and explicit metrics drawn from participation to create automated matches. • Tools Marketplace: Enables 3rd party partners to contribute their tools and services to the Mindhive platform. • Reputational Design: Status mechanisms designed to incentivise engagement and participation. • Growth Mechanics: Referral system and sharing options designed to enable rapid growth of the community. Mindhive connects organisations with a network of innovative minds and provides an ever-growing tools marketplace for rapid insight and innovation. It's the world's first crowd-sourced consultancy, where the world's most pressing issues are solved by the power of many. Mindhive 2.0 is innovative both in the domain in which it sits, by providing cost-effective mechanisms to gain insight, and through the technology that underpins the product. The Matchmaking AI and Reputational Design system is unique to the Mindhive 2.0 platform and is based upon distinct user actions and features a complex metrics weighting system and decay logic. The tools marketplace also sets Mindhive 2.0 apart from competitors, providing a platform for the product to significantly scale it's offering without significant additional investment. Competitive Positioning Mindhive 2.0's value unit is insight: • designing and enabling interaction around insight (creation, curation and consumption). • openness and API's enabling 3rd party/external value creation. • a growing insight community is our greatest asset and releasing their collective insight is our point of difference. Mindhive's competitive advantage is their capacity to harness collective intelligence through innovative technology, human-centred design and diversity. This underpins Mindhive's ability to create value for members across ever-expanding expertise, sectors, locations and demographics. No other platform is currently doing this. Key Performance Data • Mindhive has generated material revenues over the past 5.5 years. • The Mindhive expert community has grown from zero to 14,164 in 5.5 years. • Network activity improvement from an average of approx 3-12% to 80% (MindhivePrivate) over 3.5 years. • Recognition via nine Innovation Awards including 2019 Bold Global Crowdsourcing Finalist. • Over 80 corporate and government Client Testers formally engaged for the Beta launch. Team • Bruce Muirhead, Founder and CEO: Bruce has been recognised with nine Global and Australian innovation awards for large-scale problem-solving platforms. • Uzi Baron: brings a wealth of experience from the computer and robotics technology industries (including manufacturing automation systems), as well as from his seven years spent as an entrepreneur in the AR/VR/Vision/Games industry. • Malcolm Kinns: ex-Think Education and Thomson Education (now Open Colleges) leading Mindhive Academy. • Angus Craig: has deep experience in acquisitions, mergers, equity funding, corporate governance, financial management and ASX related matters. Ex- Diversa, and Australian Securities Exchange. Board Members • Lindley Edwards, Director: Chair Xinja, CEO, AFG Venture Group, ex-VP Citibank, Associate Director, Macquarie Bank, • Kat Foster, Director: Kathryn's experience as a Senior-Director of the Microsoft Store Online, Xbox Games Marketplace and Amazon means that she brings to MH 2.0 a plethora of technical knowledge and project management experience. • Jim Varghese, Director: Vice-Chair Australia India Business Council, ex-CEO Springfield Land Corporation, ex-Director General Transport, Main Roads, Education, Training, Employment and Primary Industries, Deputy Chair of the Puuya Foundation. External Advisors: Mindhive has a strategic advisory group assisting with strategy and fundraising including: • Stephen Bizzell: the private anchor investor in Mindhive, Chairman of Bizzell Capital Partners Pty Ltd, and is currently chairman or director of several ASX listed companies. Provides support and strategic advice and has significant commercialisation management, project management, business management and wide investment experience. • Richard Arnold: Ex-VP Charles Schwab; Ex Deputy Manager, Bank of America (San Francisco) • Ben Johnston: Founder / Josephmark Ventures CEO; Breeder, indigenous creative agency Gilimbaa and trending music platform We Are Hunted, which was acquired by Twitter in 2012. • Greg Logan: Ex Leo-Burnett – CEO Definery (Los Angeles) • Allan English: Founder/Executive Chairman, Silver Chef • Liz Greenwood: General Counsel & Chief Compliance Officer of Tennenbaum Capital Partners • Josh Rogers: CEO Candid, Ex-Freelancer and Homestay
Management
LEAD ENGINEER
Michelle Stewart
EXECUTIVE ASSISTANT TO THE CEO
Michelle Stewart
Founder and CEO
Bruce Muirhead
EquityZen does not have an affiliation with, formal relationship with, or endorsement from any companies featured above. This profile is based on publicly available information and is intended to be informative in nature.
Some data provided by Crunchbase