Indigo Agriculture develops microbial and digital technologies that aim to improve profitability, environmental sustainability, and consumer health. The company's plant microbiome technology aims to harness nature and improve crop yields of corn, cotton, rice, soybeans, and wheat. It applies algorithms and machine learning to a database of genomic information in order to predict which microbes are most beneficial to the plant's health.
Moreover, Indigo aims to be a one-stop shop for the agriculture industry, from seed to transport:
Indigo Farmer Services: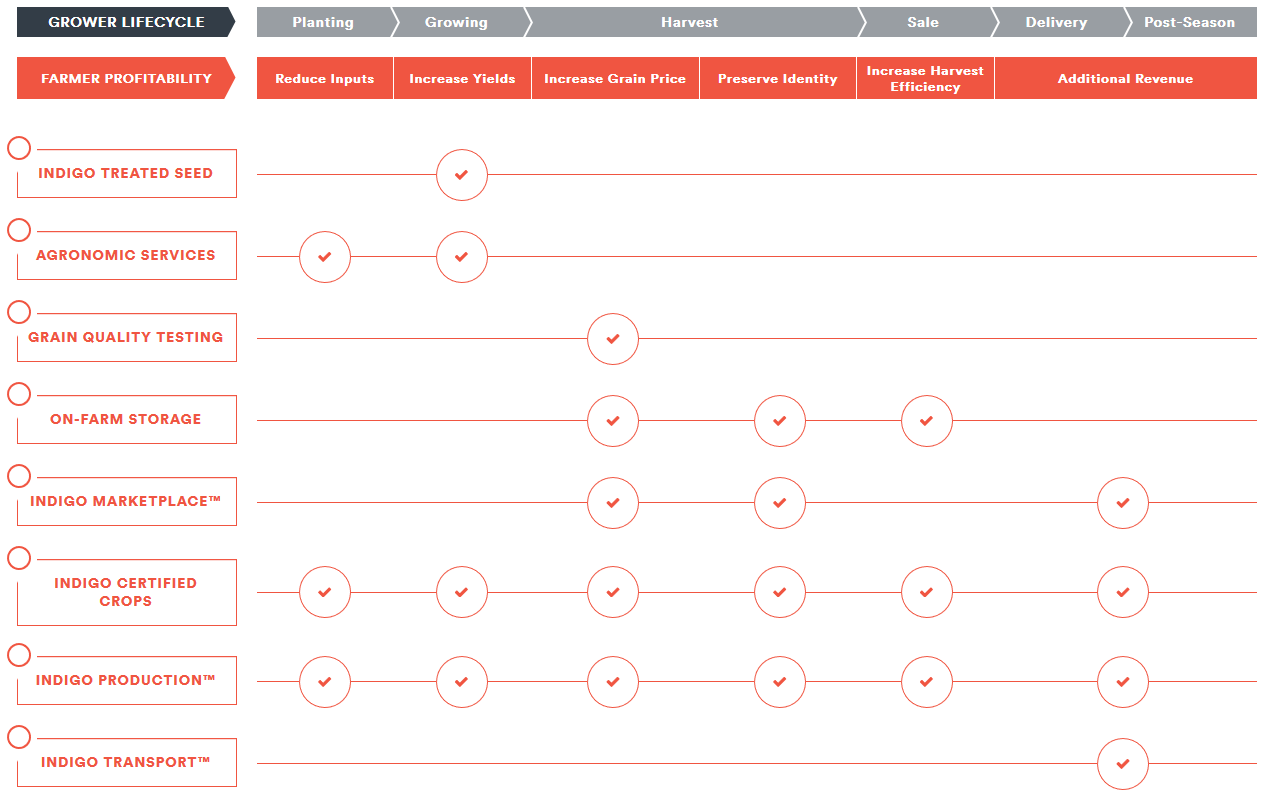 Source: Indigo
Indigo primarily operates a marketplace for buyers and sellers of crop seeds. Indigo aims to create a transparent and efficient supply chain by directly connecting buyers and growers. Through its platform, Indigo claims that its seeds and technology increase crop productivity as follows:
Crop Productivity Increase:

Source: Indigo
In 2018, Indigo had 5,000 food producer customers growing food on 1 million acres. Indigo was founded in 2013 and is based in Boston, Massachusetts.