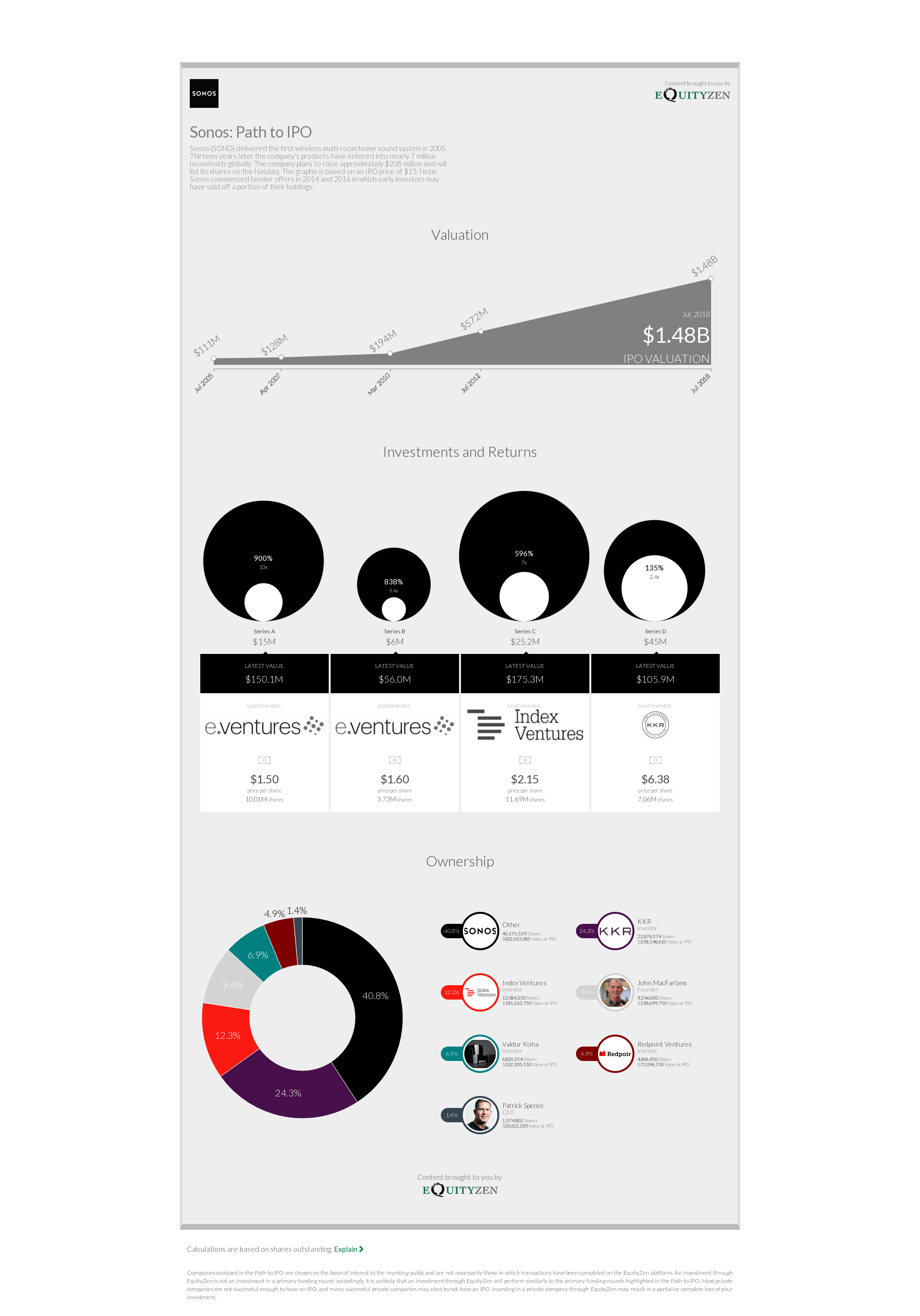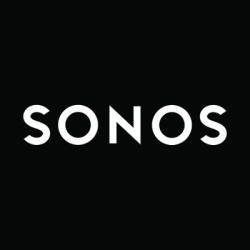 Sonos: Path to IPO
Sonos (SONO) delivered the first wireless multi-room home sound system in 2005. Thirteen years later the company's products have entered into nearly 7 million households globally. The company plans to raise approximately $208 million and will list its shares on the Nasdaq. The graphic is based on an IPO price of $15. Note: Sonos commenced tender offers in 2014 and 2016 in which early investors may have sold off a portion of their holdings.
Investments and Returns
INVESTMENT
LATEST VALUE
Lead Investor:
0.11
price per share
0 shares
Series A
$15M
LATEST VALUE
$150.1M
Lead Investor: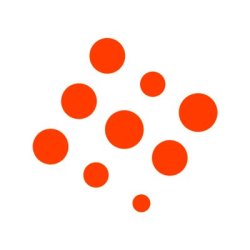 $1.50
price per share
10.01M shares
Series B
$6M
LATEST VALUE
$56.0M
Lead Investor: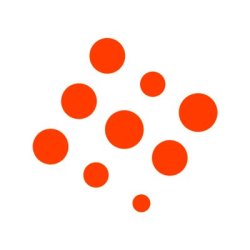 $1.60
price per share
3.73M shares
Series C
$25.2M
LATEST VALUE
$175.3M
Lead Investor:

$2.15
price per share
11.69M shares
Series D
$45M
LATEST VALUE
$105.9M
Lead Investor: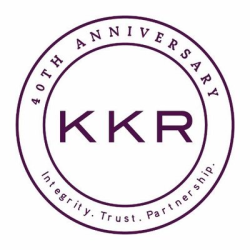 $6.38
price per share
7.06M shares
Ownership
Other

40,175,539 Shares

$602,633,085 Value at IPO

KKR

Investor

23,876,574 Shares

$358,148,610 Value at IPO

Index Ventures

Investor

12,084,250 Shares

$181,263,750 Value at IPO

John MacFarlane

Founder

9,246,650 Shares

$138,699,750 Value at IPO

Valdur Koha

Investor

6,820,354 Shares

$102,305,310 Value at IPO

Redpoint Ventures

Investor

4,806,450 Shares

$72,096,750 Value at IPO

Patrick Spence

CEO

1,374,802 Shares

$20,622,030 Value at IPO
Content brought to you by


Calculations are based on shares outstanding. Explain Hide explanation
Tech companies often use their fully-diluted share count when they're private companies, to increase their perceived valuation. When they file to go public, however, the number of shares is typically only the shares outstanding (a smaller number than the fully-diluted share count). As a result, the company's "valuation" may decrease even though the price paid per share has gone up.
Other Companies
If you're interested in Sonos, you may also be interested in these other companies
Thank you for your interest!
Browse our site, or contact us to have a representative reach out to you to explore how EquityZen may be for you.
Interested in finding out more?
To learn more about whether you're eligible, typical investment size, company valuation, and share price, request access here.