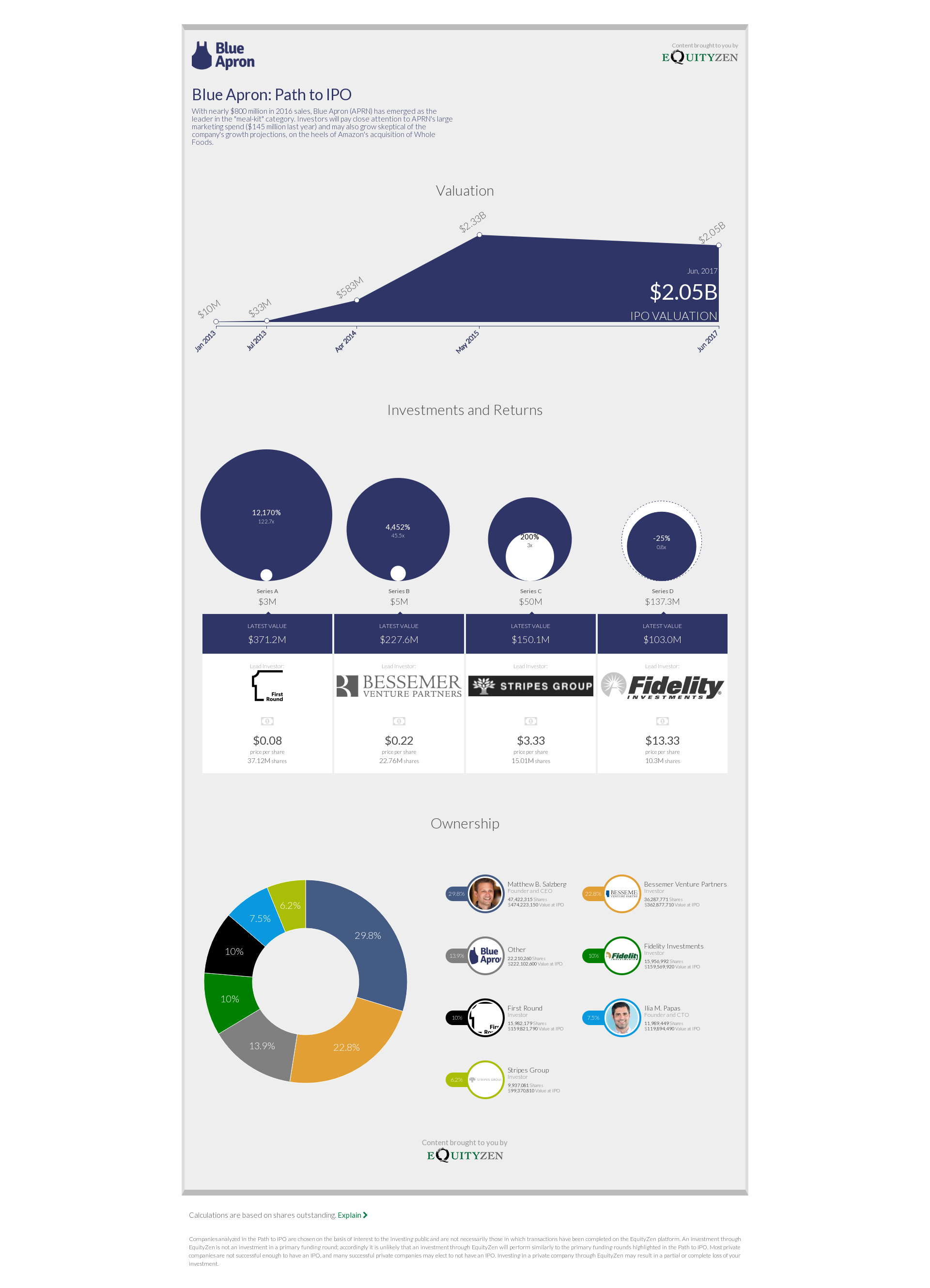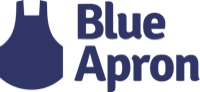 Blue Apron: Path to IPO
With nearly $800 million in 2016 sales, Blue Apron (APRN) has emerged as the leader in the "meal-kit" category. Investors will pay close attention to APRN's large marketing spend ($145 million last year) and may also grow skeptical of the company's growth projections, on the heels of Amazon's acquisition of Whole Foods.
Investments and Returns
INVESTMENT
LATEST VALUE
Lead Investor:
0.11
price per share
0 shares
Series A
$3M
LATEST VALUE
$371.2M
Lead Investor:

$0.08
price per share
37.12M shares
Series B
$5M
LATEST VALUE
$227.6M
Lead Investor:

$0.22
price per share
22.76M shares
Series C
$50M
LATEST VALUE
$150.1M
Lead Investor:

$3.33
price per share
15.01M shares
Series D
$137.3M
LATEST VALUE
$103.0M
Lead Investor: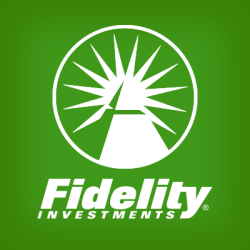 $13.33
price per share
10.3M shares
Ownership
Matthew B. Salzberg

Founder and CEO

47,422,315 Shares

$474,223,150 Value at IPO

Bessemer Venture Partners

Investor

36,287,771 Shares

$362,877,710 Value at IPO

Other

22,210,260 Shares

$222,102,600 Value at IPO

Fidelity Investments

Investor

15,956,992 Shares

$159,569,920 Value at IPO

First Round

Investor

15,982,179 Shares

$159,821,790 Value at IPO

Ilia M. Papas

Founder and CTO

11,989,449 Shares

$119,894,490 Value at IPO

Stripes Group

Investor

9,937,081 Shares

$99,370,810 Value at IPO
Content brought to you by


Calculations are based on shares outstanding. Explain Hide explanation
Tech companies often use their fully-diluted share count when they're private companies, to increase their perceived valuation. When they file to go public, however, the number of shares is typically only the shares outstanding (a smaller number than the fully-diluted share count). As a result, the company's "valuation" may decrease even though the price paid per share has gone up.
Other Companies
If you're interested in Blue Apron, you may also be interested in these other companies
Thank you for your interest!
Browse our site, or contact us to have a representative reach out to you to explore how EquityZen may be for you.
Interested in finding out more?
To learn more about whether you're eligible, typical investment size, company valuation, and share price, request access here.