Explore our pre-IPO platform now.
Don't Miss This Post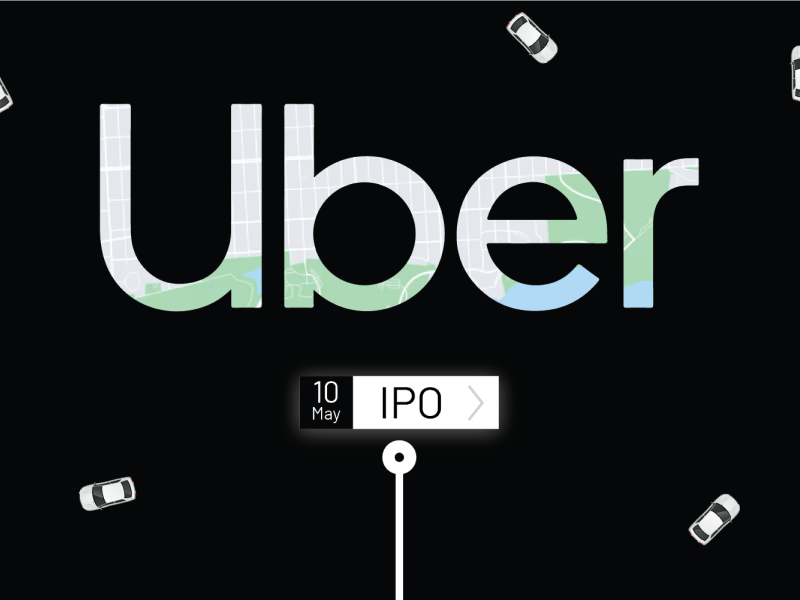 The last few weeks have seen high-profile IPOs from venture-backed companies like Lyft, Beyond Meat, and Zoom, as well as indications that more of Silicon Valley's elite are on their way to the public markets, with Slack and WeWork also filing IPO paperwork. With rumors swirling that Palantir and Airbnb will soon be filing to go public, 2019 is living up to our prediction that we will see a slew of blockbuster IPOs this year. Not to be outdone, Uber finished its roadshow and will reportedly attain an IPO valuation of $82 billion when it raises over $8 billion on May 10. Barring any enormous surprises, Uber's IPO will surely be the largest public debut of 2019 and the biggest IPO since Alibaba raised $25 billion in 2014.
---
---
How Did Uber Get Here?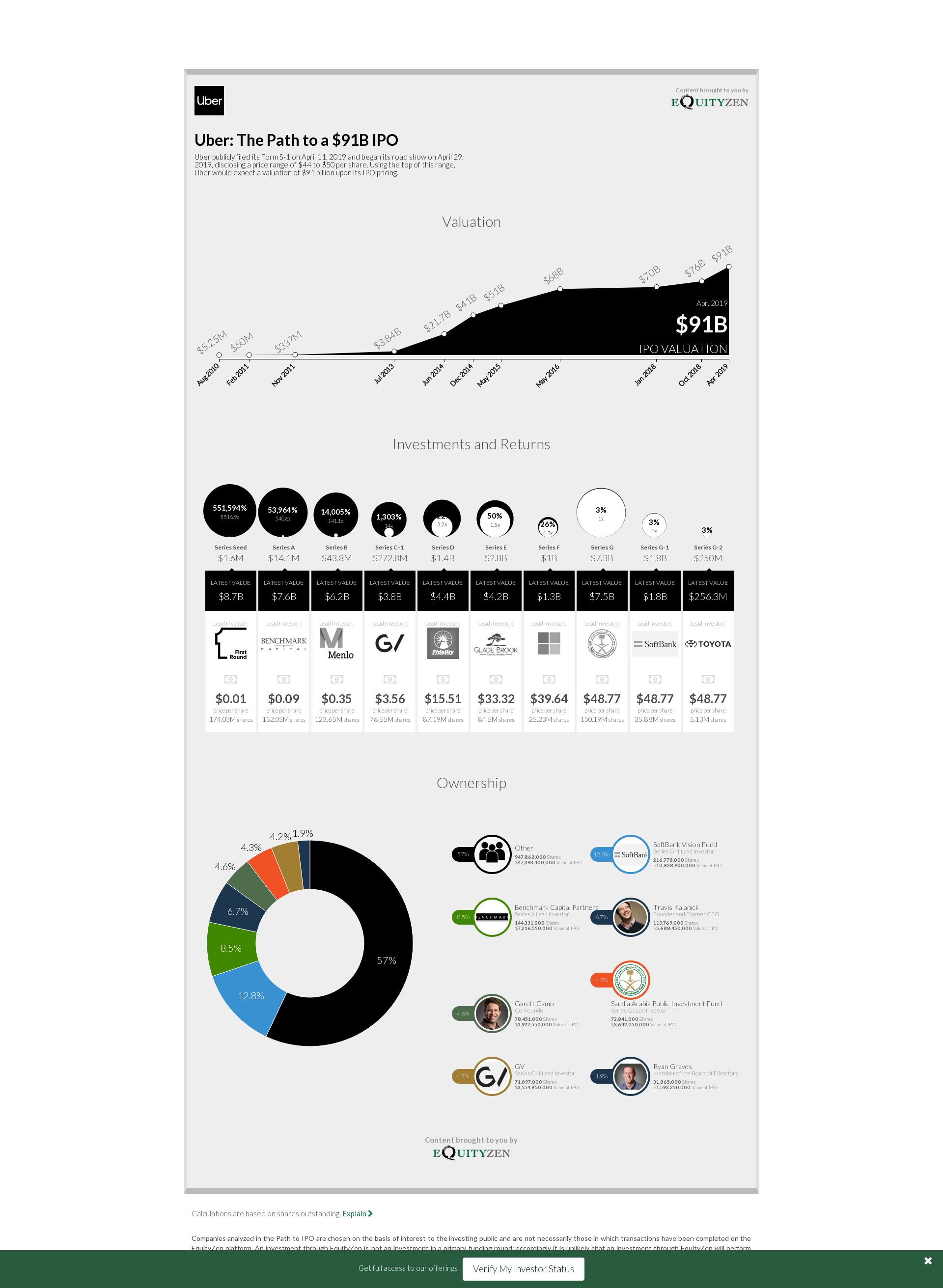 Uber publicly filed its Form S-1 on April 11, 2019 and began its roadshow shortly thereafter. The company was met with investor concern regarding its lack of profits and ability to compete domestically and internationally. Additionally, Lyft's post-IPO decline weighed on Uber's pricing prospects. Not looking to repeat Lyft's stumble, the company settled on a $45 share price or an $82B valuation, on the low end of its $44 to $50 initial share price range.
---
EZ Management Discusses Uber
Interested in finding out more?
To learn more about whether you're eligible, typical investment size, company valuation, and share price, request access here.