EquityZen's Guide to Investing in Pre-IPO Tech Companies
Back to Infographics
Are you new to secondary investing in private companies? It can be a daunting but ultimately rewarding asset class to invest in. Here are some topics to consider when investing.
Read more about this in our blogpost: EquityZen's Guide to Investing in Pre-IPO Tech Companies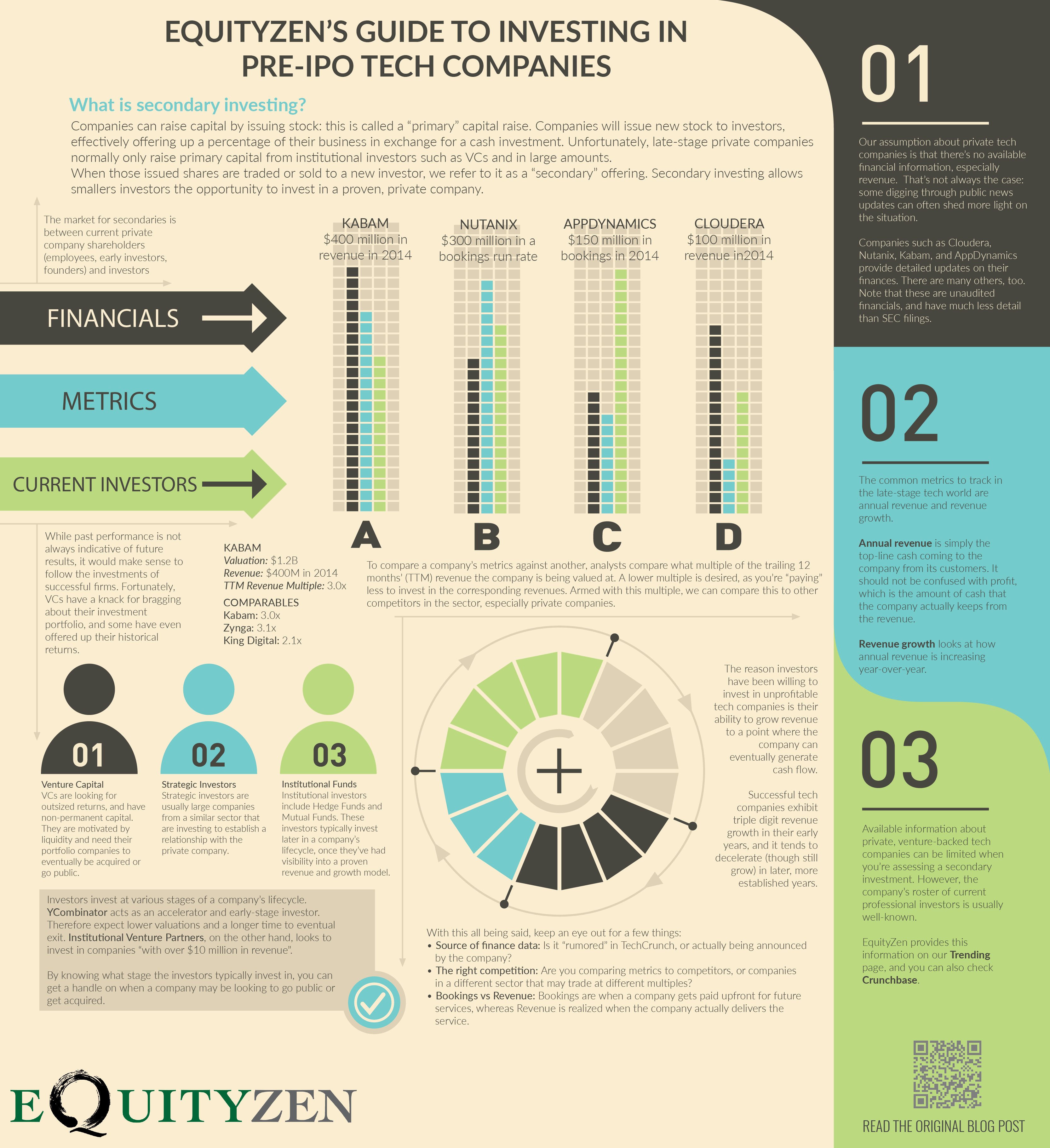 Interested in finding out more?
To learn more about whether you're eligible, typical investment size, company valuation, and share price, request access here.