Namely is an all-in-one human resources platform for mid-sized companies. The Namely platform covers human resources, payroll, benefits, talent and time functions. The platform aims to help companies manage their employees, ensure they get paid, and offer perks to attract and retain them.
Namely: All-In-One HR Platform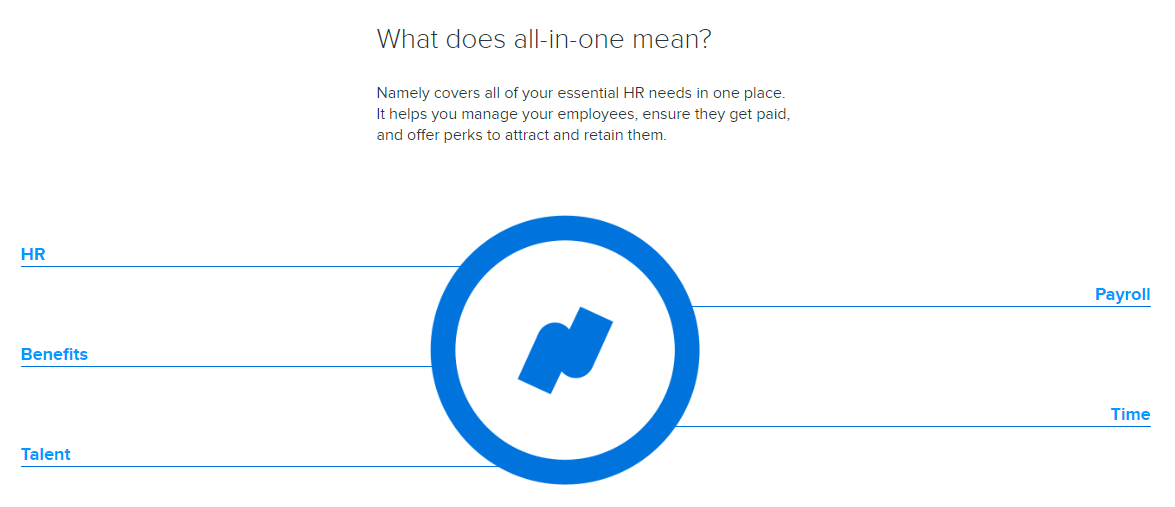 Namely HR allows for employee databases, mobile app usage, social news feed integration, and org chart maintenance, among other things. The Benefits section gives employers and employees the ability to choose health insurance, elect for FSA & HSA accounts, 401(k) elections and nontraditional offerings. Namely's payroll and time feature is a unified payroll system, allowing companies to track employees' time cards, generate and file tax forms, and comply with all local, state and federal laws. The Talent function allows companies to develop their employees with onboarding, goals and reviews.
Namely has helped almost 1,000 companies implement the Namely platform. The Company claims that 75% of its clients say the platform has increased employee engagement, with 78% of employees logging into Namely at least once per month.
The Company was founded in 2012 and is headquartered in New York City.
Namely Product Overview
Source: Namely; YouTube; Crunchbase; Bloomberg