Lookout is a post-perimeter cybersecurity company that focuses on mobile security for enterprises, government agencies, and individuals. The company aims to provide post-perimeter security that protects data from threats and risks present on endpoints. Lookout uses continuous conditional access that enables enterprises to asses device health and allow employees to authenticate to corporate resources over any network.
How Lookout Works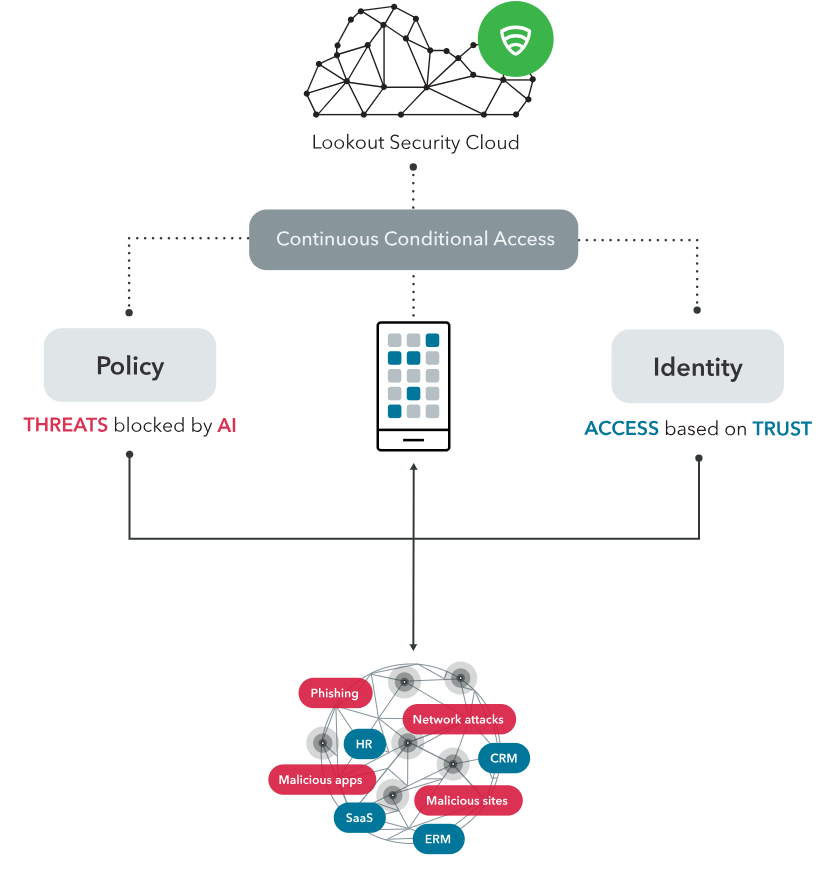 Lookout, through its continuous conditional access, identifies endpoint devices and grants access based on trust. Lookout bases the trust on acceptable levels of risk. Additionally, through Lookout's Phishing AI, Lookout can identify new phishing sites, inspect URLs from apps on the endpoint device, and block requests to those sites identified as malicious. For more information on how Lookout works, please see here.
Additionally, Lookout provides security for organizations and individuals. Below is an overview of what Lookout protects.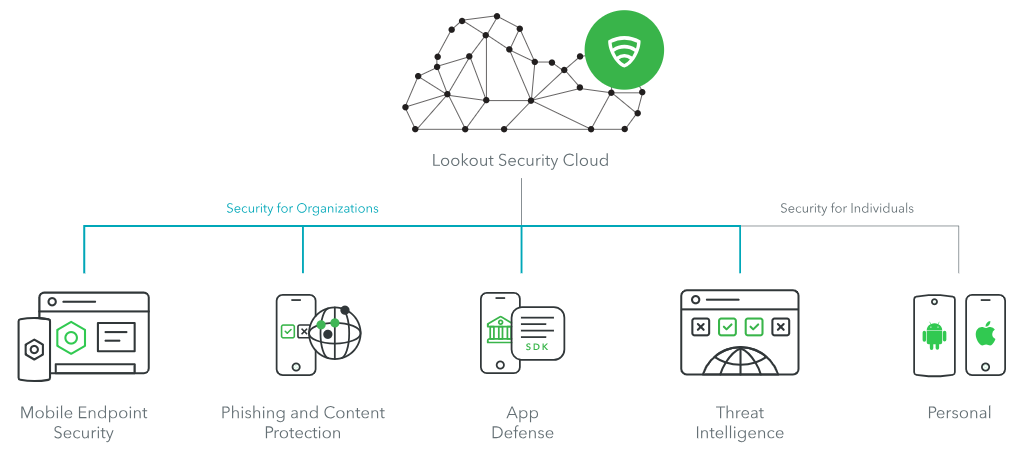 Lookout is headquartered in San Francisco and has offices in Boston, London, Singapore, Tokyo, Toronto, and Washington, D.C.
Source: Lookout