Lime is a last-mile transportation provider that primarily uses electric scooters, electric assist bikes, and pedal bikes. The Company aims to reduce dependence on personal automobiles for short distance transportation by providing clean transportation options.
Lime's main initiative is providing dockless electric scooters, which allows users to pick up and drop off scooters virtually anywhere. Through its app, users can find transportation options nearby to rent. Below is a overview of how to use Lime.
How to Use the Platform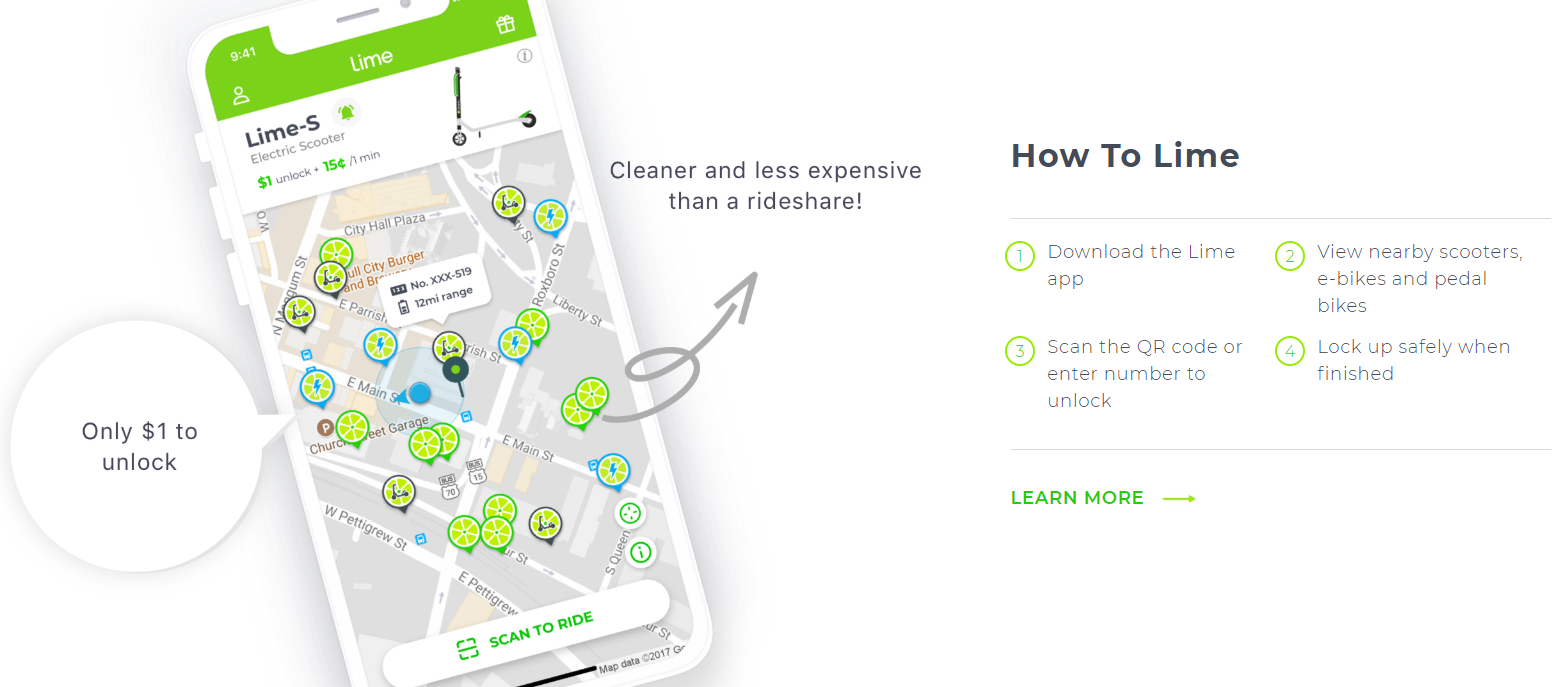 Lime has launched in over 100 cities across the US, South America, Europe and Australia, and as of August 2018, Lime had hit 11.5 million rides. The Company is headquartered in Fremont, California. Notable investors include Bain Capital Ventures, GV, Coatue Management and Andreessen Horowitz.
Source: Lime; Crunchbase