We're taking a break this week from analysis of recent IPOs, M&A, and sub-sectors of technology to focus on different ways to invest with EquityZen. You are probably aware that you can browse and invest in a growing selection of individual pre-IPO companies on our platform. Did you know that you can make a single investment and get diversified exposure to a basket of such companies? EquityZen provides this investment option with our managed funds, which we'd like to highlight here.
What are EquityZen managed funds?
Our managed funds are funds that invest across multiple companies or securities in order to give the investor broad, diversified exposure with a single investment. The fund can focus broadly on an asset class, as our pre-IPO funds have done to date, or its focus can be narrow. In this regard, we may launch in the future sector-based funds.
Who should consider a managed fund investment?
If you believe in the power of the EquityZen platform for sourcing strong deal flow and you believe in the pre-IPO asset class, but you are not comfortable or don't have the time to select single names for investment or make your own diversified pre-IPO portfolio, you should consider a managed fund investment. The fund's investment committee will select all investments, which are a curated subset of what comes across the EquityZen platform.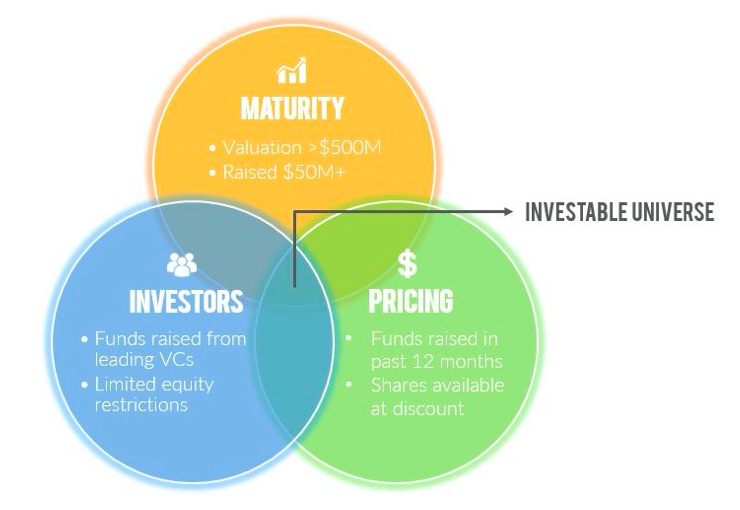 If you would like your investment to give you diversified exposure to the pre-IPO asset class, you should consider a managed fund. With low investment minimums, you can get exposure to 10-20 pre-IPO companies that are carefully selected by the fund's investment committee at the equivalent of as low as a $2,000 investment per company.
Why is diversification important?
By diversifying your portfolio across different types of investments, you hope to primarily do two things: a) protect yourself during market downturns; and b) participate in positive markets while taking less overall risk. This applies across your entire portfolio as well as within asset categories, such as that of alternative investments or private markets, which can be represented by pre-IPO investments.
Downturns can also be idiosyncratic, or unique to a specific investment. In pre-IPO investments, where there is inherently less transparency and less liquidity, diversification can be even more important.
See our blog post on Why Alternatives Should Be Part of Your Investment Portfolio for more discussion on diversification and the potential impact of adding exposure to alternative and private company investments.
How do managed funds work?
Unlike the EquityZen Listings, where you select your investments, we do the work for you in our managed funds. A managed fund will typically have an investment committee that makes investment decisions.
Verify your Accredited Investor status to learn more about EquityZen managed funds.
Other items we are reading: