Eyeglass retailer Warby Parker raised $75M last week, putting the company's valuation at just under $2B. The fresh funds continue Warby's strong valuation trajectory from the $37M awarded to it just seven years ago. Even more notable -- the valuation gains stand in stark contrast to the lackluster performance of the retail sector in general (compared to the S&P 500) and of its larger and well-heeled rival, Luxottica.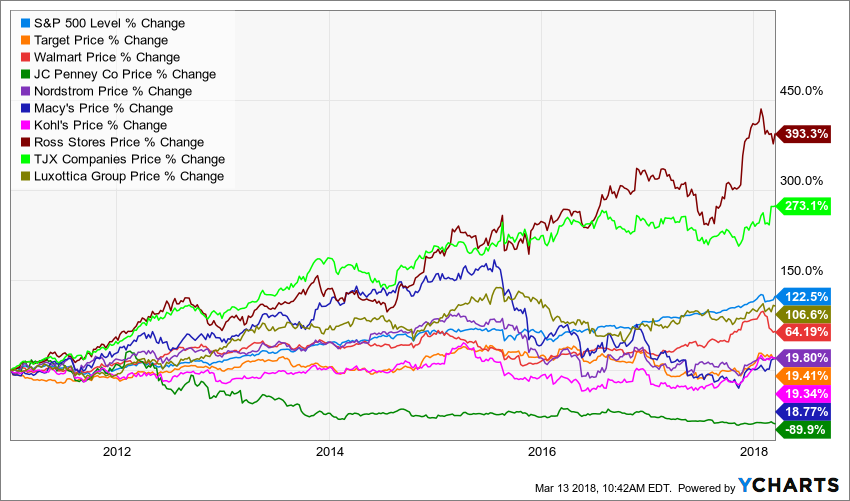 Source: YCharts
Warby's story challenges commonly-held notions of retail being dead and brands losing relevance with consumers. But it isn't the only one. A handful of other companies including Glossier (makeup), Moda Operandi (luxury clothing), Rent the Runway (luxury clothing rental) and Casper (mattresses) have also well outpaced both the broader retail market and incumbents in recent years. The charts below show this outperformance, comparing share price performance of the startups (dark green bar) and their publicly-traded peers (light green bars) between recent funding rounds.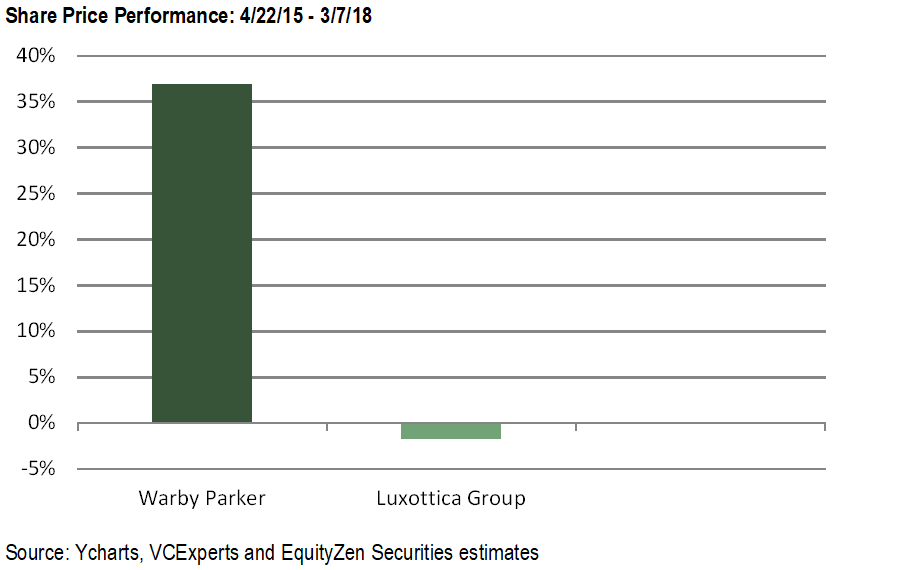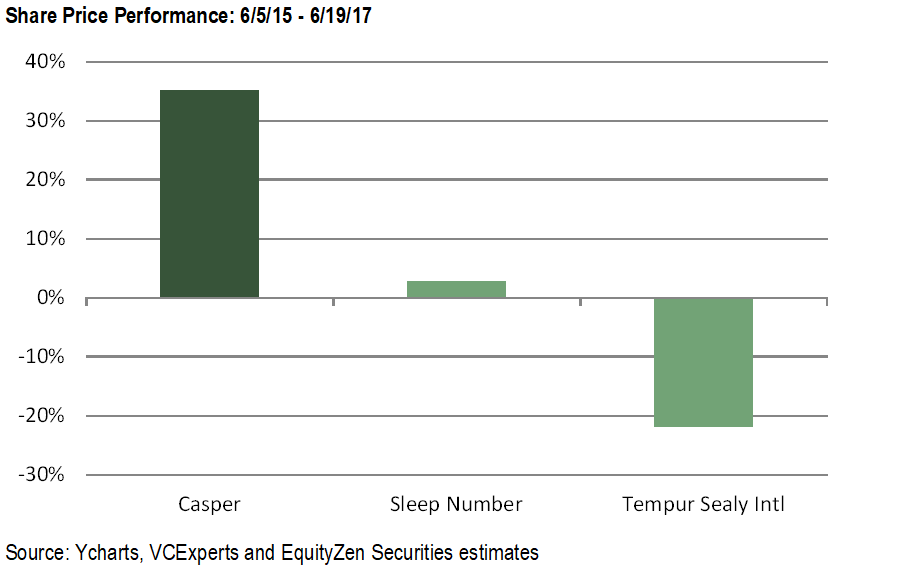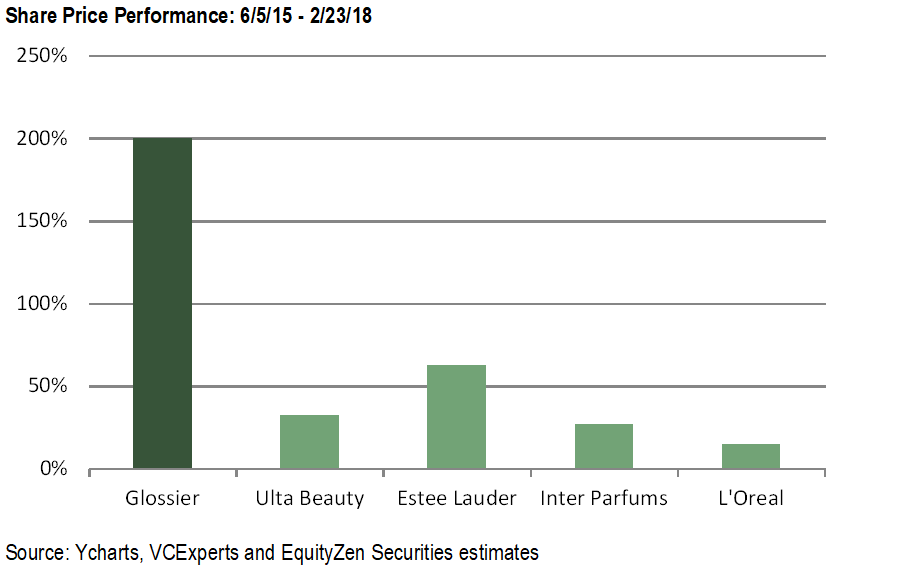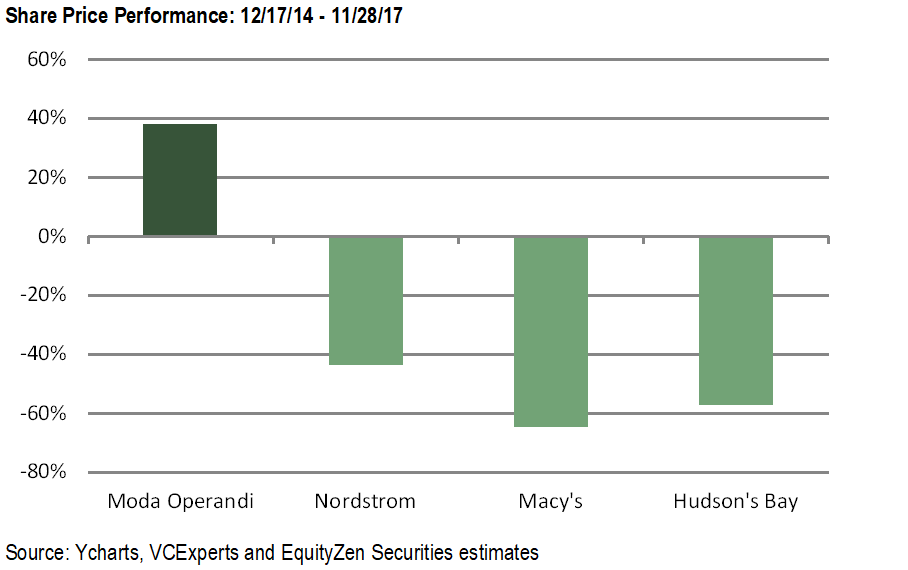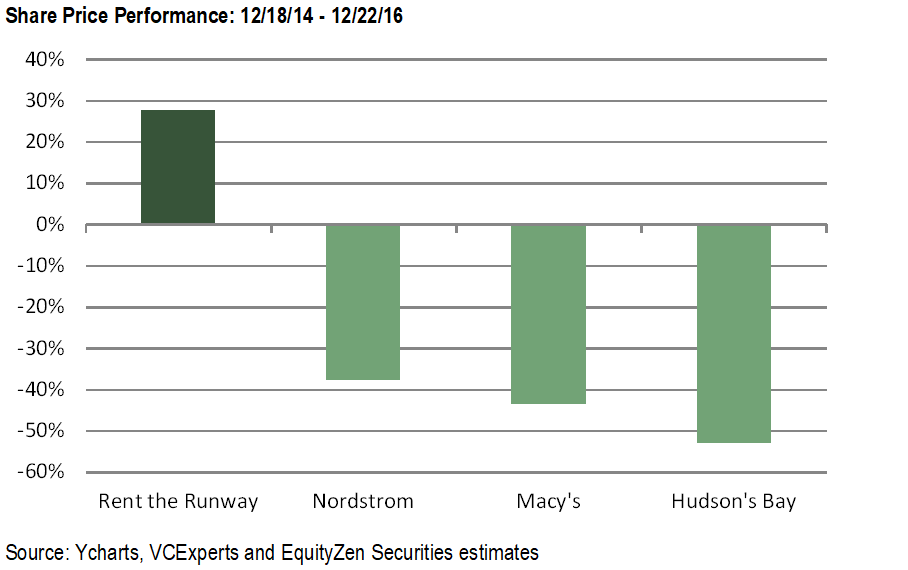 While share prices changes can capture a lot in a company's outlook, missteps haven't eluded the startup world and valuation can be a misleading metric for success. Nasty Gal and Blue Apron saw initial traction only to stumble later. Further, startups have the benefit of growing from a smaller base -- which can account for at least part of the performance differential. Nevertheless, at a time when growth and consumer relevance have proven elusive for many mainstream retailers, some startups seem to be marching ahead to a different beat.
** Kartik Ram, Managing Partner of Fashion Fund and one of our guest contributors, offered his insight on digitally-savvy retailers here.
Other items we are reading: