Weekly Update #237: When Wall Street Sneezes (A Lot) - Will Startups Catch A Cold?
Hello Investors,
Following tumultuous trading late last week, the S&P 500 fell another 4.1% yesterday, marking one of the largest sell-offs on record. Explanations for the rout vary, though fears over higher inflation and higher interest rates (bond markets have rallied in recent days) seem to be the most commonly cited culprits by market observers. Given that equity markets are prone to mean-reversion, it's also possible that sentiment is cooling after a prolonged upswing in valuations since the 2008 downturn (see Shiller PE ratio history here). Either way, tech was not spared in the slide, with the NASDAQ sliding 3.8% for the day. The S&P and NASDAQ are now down 9% and 8%, respectively, from their peaks.
S&P 500, NASDAQ Declines from Peak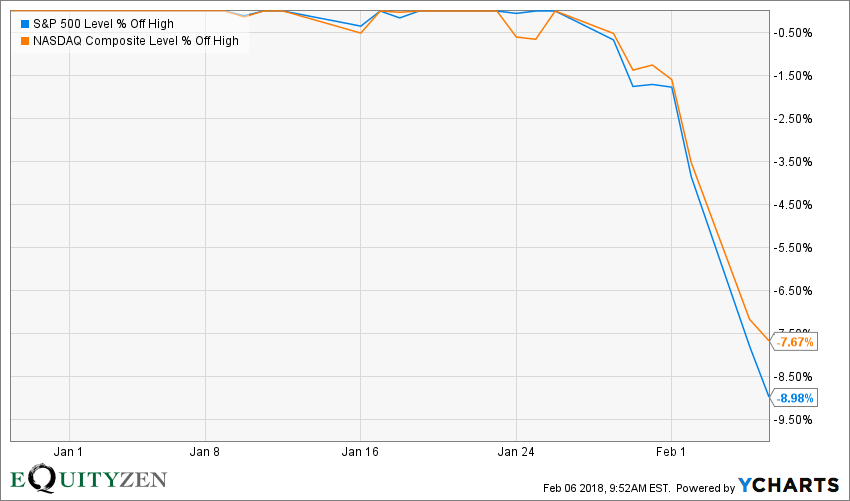 Source: YCharts
One very bad day—or even a few bad days—does not necessarily make a trend; however, if the market re-rating is here to stay, what could it mean for startups?
IPOs — Likely to take (even more of) a breather. Companies like to issue (i.e. sell) equity when valuations are high. New IPOs can also be difficult to market to investors in a volatile, risk-averse environment. If companies don't have an imminent need for public capital, they may wait for a more favorable window to sell shares to the public.
Financing environment — Cost of equity capital may increase. Interest rates often set the tone for other financing markets. All else equal, higher rates result in higher equity capital costs, which weighs on valuation multiples. Another way to think about it: if I am a large mutual fund and can get higher returns on relatively low-risk bond investments, I am incrementally less incentivized to chase yields on alternative assets (like venture capital). A higher rate environment may lead to less generous funding terms for private markets going forward.
M&A — It could go either way.

Given the sluggish IPO environment over the past two years, M&A has been an important source of startup exits. M&A is typically sensitive to the interest rate environment as higher interest rates can increase the cost of acquisitions. That said, many large tech companies are still flush with cash (see our post noting these cash stockpiles

here

). A less supportive VC environment (see bullet 2) could create ripe conditions for these cash-rich giants to gobble up smaller competitors at more palatable prices.
In other news…
Thanks,
Catherine Klinchuch, CFA
Finance & Research Lead, EquityZen
Funding Rounds Since Last Week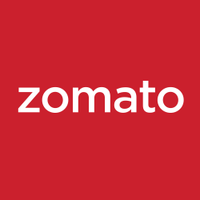 Zomato - Zomato secures $200M from Ant Financial



Asana - Al Gore Buys Into Facebook Co-Founder's Vision for a Better Workplace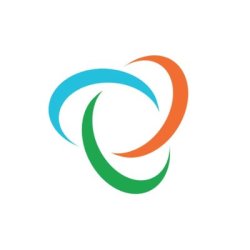 Trifacta - Data wrangling company Trifacta raises $48M to democratize big data