Weekly Update #236: EZ Index Update
With one month of 2018 under our belts, we take a quick pulse check on our EZ VC-Backed Company Index.
Overall, shares of recent VC-backed IPOs have gotten off to a slow start in 2018. Through the first month of the year, the EZ VC-Backed Company Index is up 4%; on par with the S&P 500 equal-weighted index but lagging the tech-heavy NASDAQ-100. Last year's IPOs have weighed on the EZ Index YTD, given sharp declines in several names including Blue Apron (APRN), Redfin (RDFN), ROKU (ROKU) and StichFix (SFIX). On a positive note, SaaS shares have fared relatively well this year, returning ~9% so far in January. Supportive software valuations would be constructive for the VC-backed IPO environment in 2018, in our view. 14 of the 22 companies we believe could look to complete an offering in 2018 are SaaS companies.
EZ VC-Backed Company Index vs S&P 500 and NASDAQ-100 Equal-Weighted Indices; 2014 - Present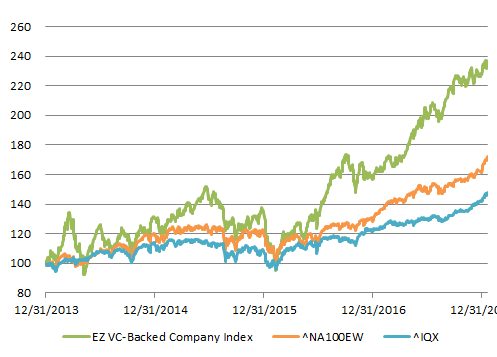 EZ VC-Backed Company Index vs S&P 500 and NASDAQ-100 Equal-Weighted Indices; YTD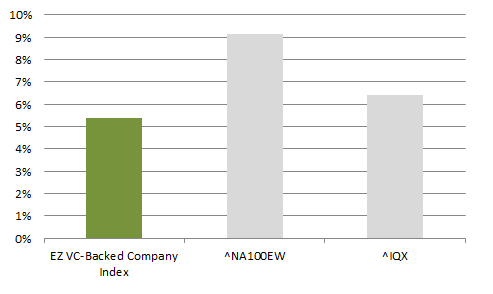 In other news…
And other things we are reading…