Weekly Update #208: Examining Redfin in 2014 (Series G) and in 2017 (IPO)
Examining Redfin in 2014 (Series G) and in 2017 (IPO)
S-1s are fun. If you recall (Week #181: WTF is an S-1), they typically offer the public their first full dive into the company's financials.
I'm always curious to look at a pre-IPO tech company's "story" at the time of their last private capital raise. Redfin, a real estate technology company planning to IPO later this month, had raised $71M in December 2014, at an $840M post-money valuation.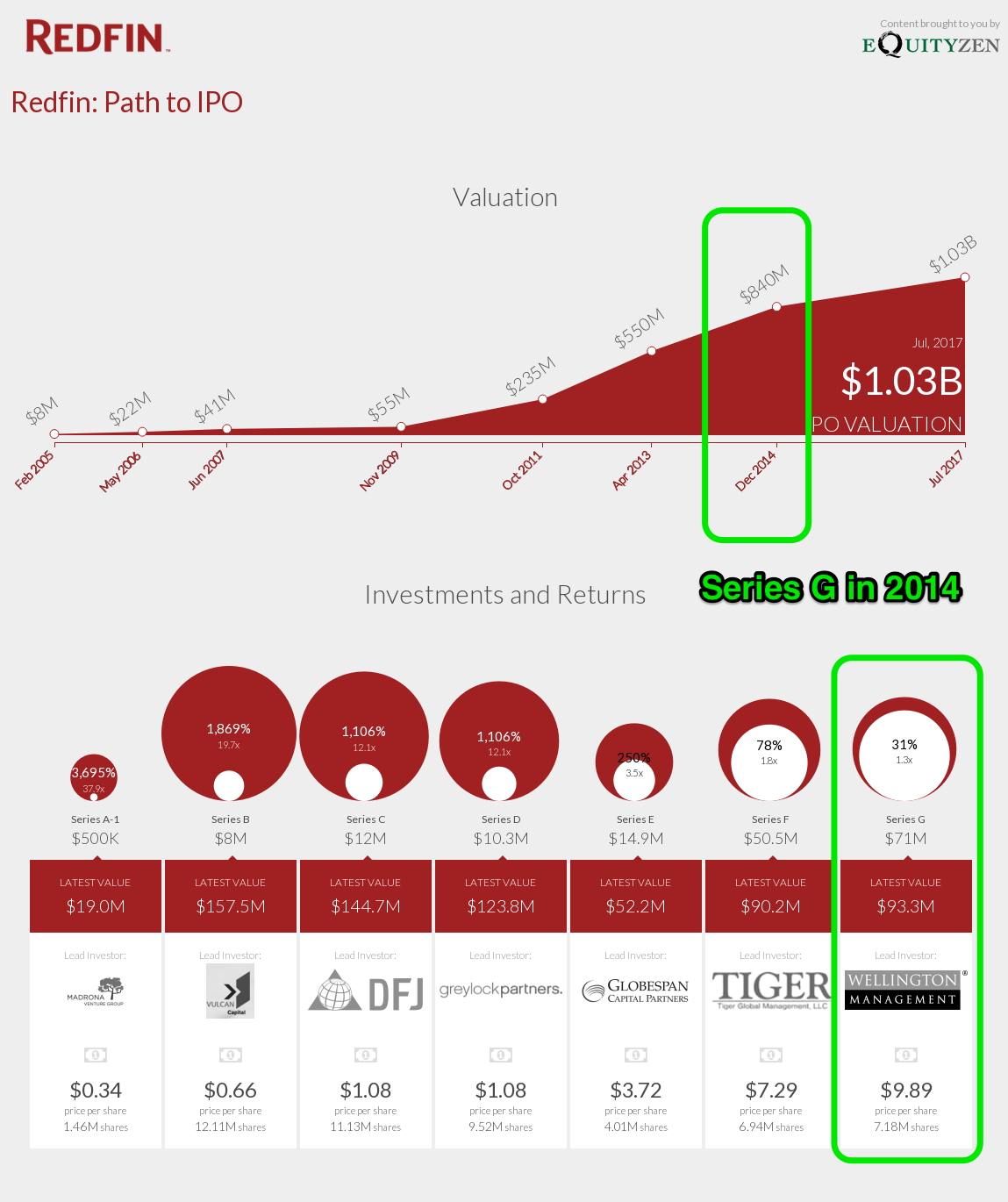 As the round closed in December 2014, Redfin was able to show institutional investors, with a high level of certainty, what their 2014 numbers would look like. As per the S-1, the company generated $125M in 2014 revenue and had Net Income of -$25M:
(Source of Graphic: Mahesh VC)
This implies a revenue multiple of 6.7x ($840M valuation divided by $125M of '14 revenue) that institutional investors were willing to pay in 2014. How does that compare to the (yet-to-be-finalized) IPO valuation in 2017? Let's go back to the infographic: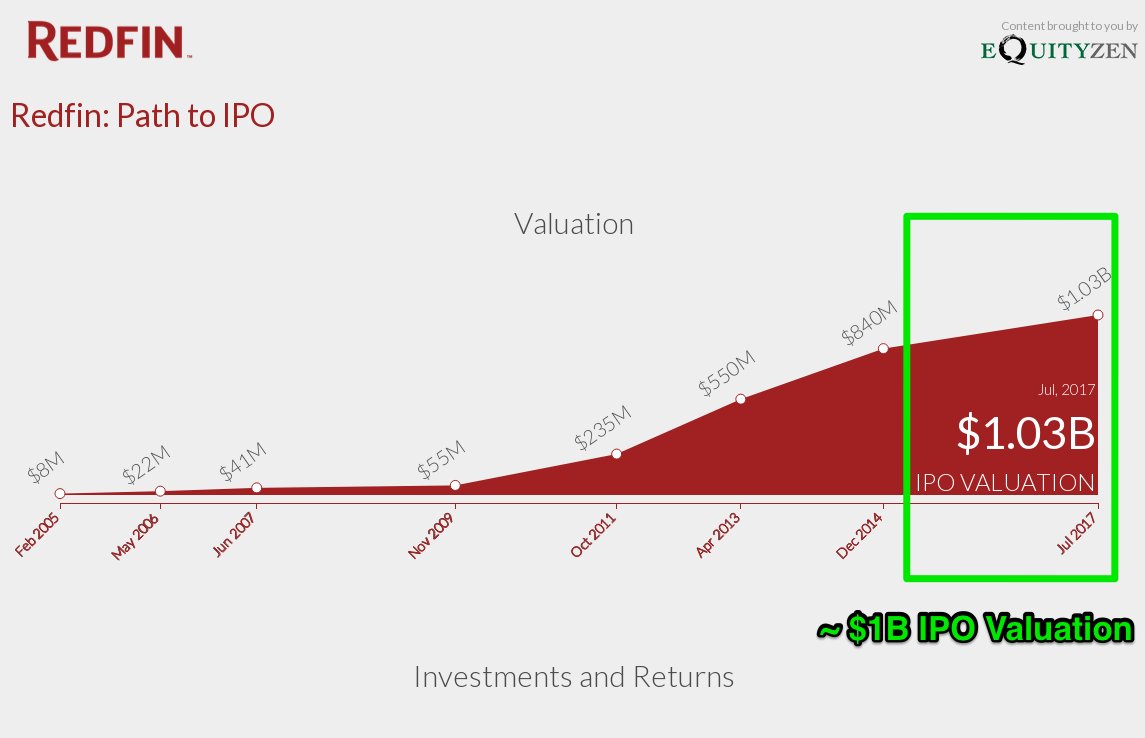 Redfin's 2016 revenue was $267M, which would suggest a 3.9x revenue multiple, quite a drop from Redfin's 6.7x multiple in 2014. Why the change of heart? It could be a few reasons:
Declining revenue growth: revenue grew 50% in 2015, and only 43% in 2016
Continuing operating losses (between $25 to $30M in '14, '15, '16)
A compression of revenue multiples for publicly traded real estate tech companies (such as Zillow)
So what does this mean for you, the pre-IPO investor, as you evaluate secondary opportunities? We recommend that investors look at pre-IPO companies through the lens of what valuation the company may command in the public markets in the future. Redfin helps paint a picture of the evolution from a privately held, growth technology company, into a publicly traded entity as it heads towards its IPO.