Weekly Update #207: Private Market Returns & Outlook
Private Market Returns & Outlook
While private market activity reached record highs in the US, private market returns have cooled off in the last two years, following the S&P's retreat from recent highs.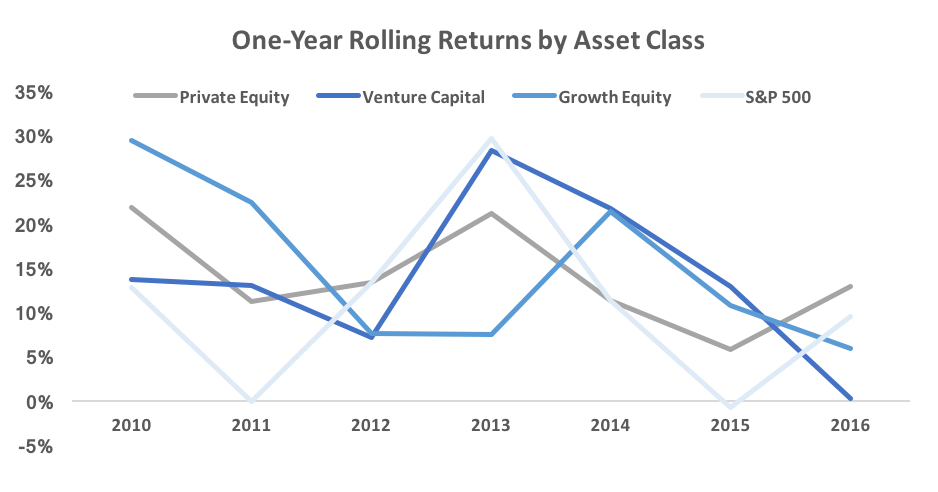 (Source: Cambridge Associates, Morningstar)
While this trend may reflect timing of unrealized gains, as fund managers typically wait for strong public markets to sell assets, it also reflects the increasingly competitive environment for fund managers. Between 2015 – 2016, the amount of dry powder increased across asset classes, with Venture Capital and Private Equity surging 20% and 14% respectively, while Growth Equity dry powder increased only 2%.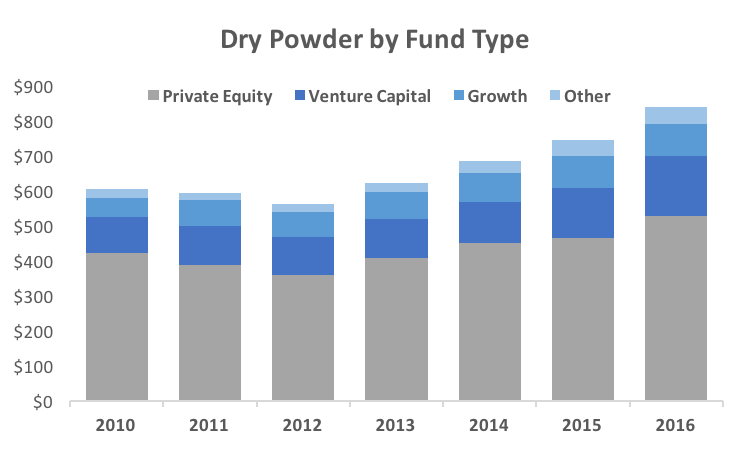 (Source: Preqin)
As the amount of private capital chasing attractive opportunities continues to climb, high valuations are an increasing concern for investors. According to Preqin, "70% of LPs and 40% of GPs surveyed believe[d] valuations to be the biggest challenge facing the industry in 2016".
Last week, we covered how rising valuations in private markets leave fewer opportunities to public investors. Going forward, private markets will likely remain an appealing option for investors seeking high returns and portfolio diversification, however investors should be sensitive to the risk of overcrowding in certain asset classes diminishing returns.