Weekly Update #200: Facebook and Amazon Celebrate IPO Anniversaries
Edition #200!
The weekly EquityZen Investor Newsletter turns 200 today! To those of you that have been reading since Week 1 (Mom, Dad, and 85 other EquityZen fanatics), I thank you. If you weren't one of the first 87, here's what our website looked like back in July 2013.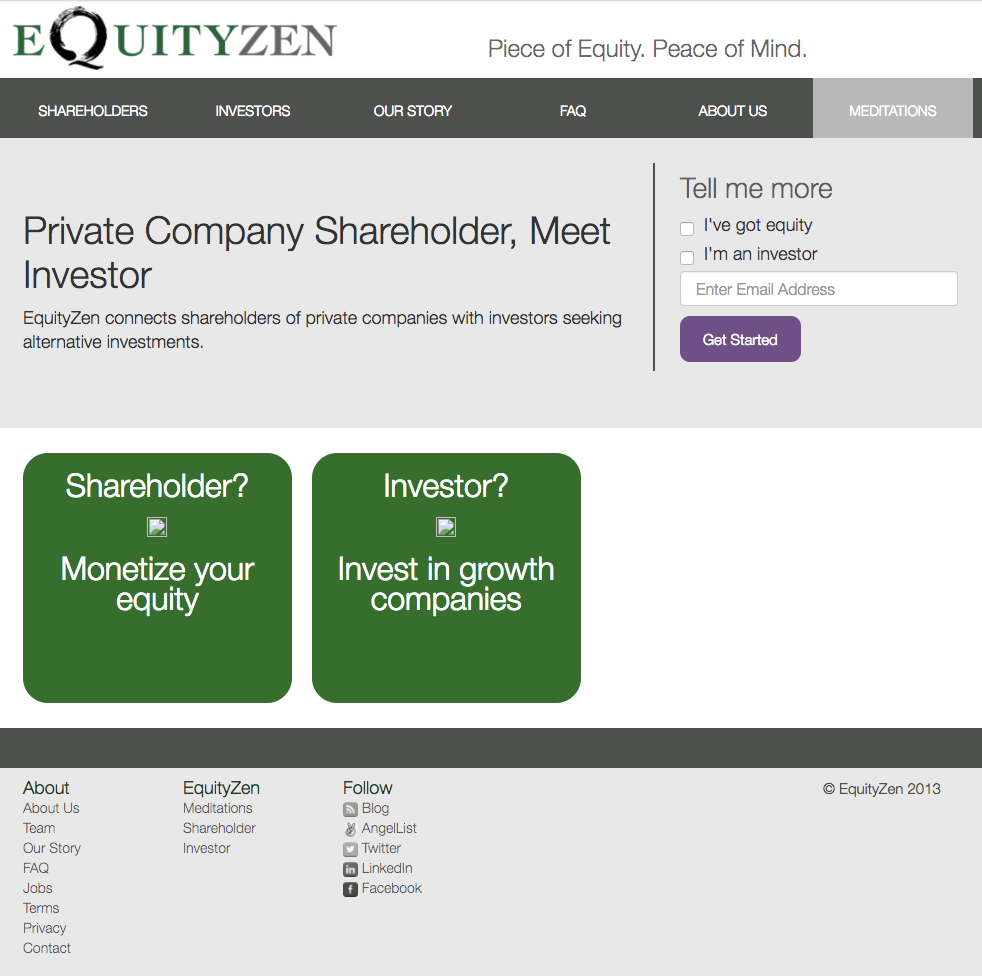 Thanks for all your support.
The Time to IPO: Amazon, Facebook, and 2017
Facebook and Amazon celebrated IPO anniversaries this month (5 years for Facebook, 20 years for Amazon). We thought it would be an appropriate time to show the trend in how long it takes for tech companies to go public:
Source: NASDAQ
In other news...