Weekly Update #198: 2017 Tech IPO Performance
Performance of 2017 Tech IPOs
Curious how this year's Tech IPOs have performed? For the most part, pretty darn well:
Outside of Snap, the revenue growth range was 16-180% (over the last 12 months):
Headcount Growth via LinkedIn
Curious to see how a pre-IPO tech company is growing its headcount? With a premium LinkedIn subscription, it's pretty simple.
1. Search for a company on LinkedIn, and click the result titled "Company":

2. Scroll down to view advanced analytics, and you'll see some pretty charts: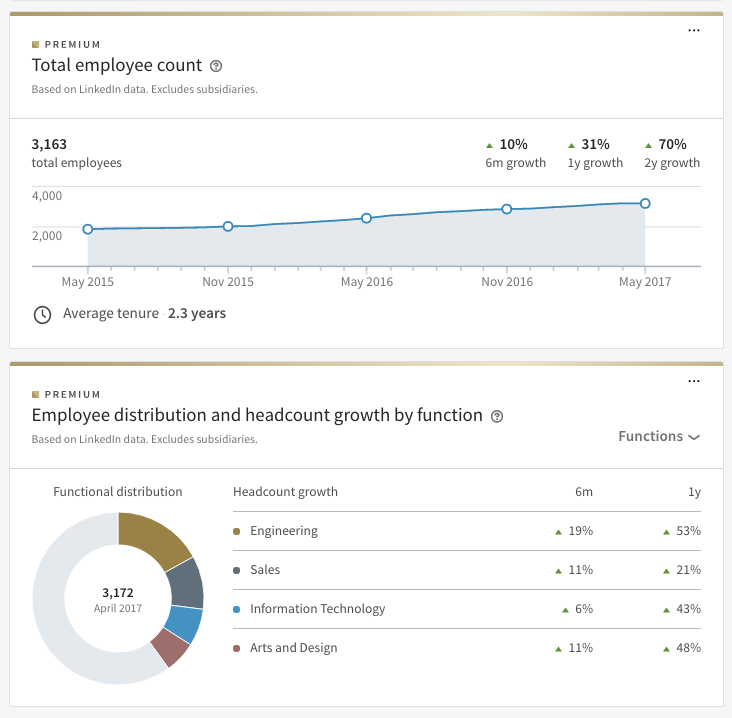 In other news...