Weekly Update #185: Snap files for IPO
Snap files for IPO
Unless you were living under a rock for the past 5 days, you probably saw that ephemeral messaging camera company Snap filed for an IPO last week. (reminder: here's how to read an S-1)
If you'd like to see how each investor will do in the IPO, look no further than EquityZen's Path to IPO infographic for Snap: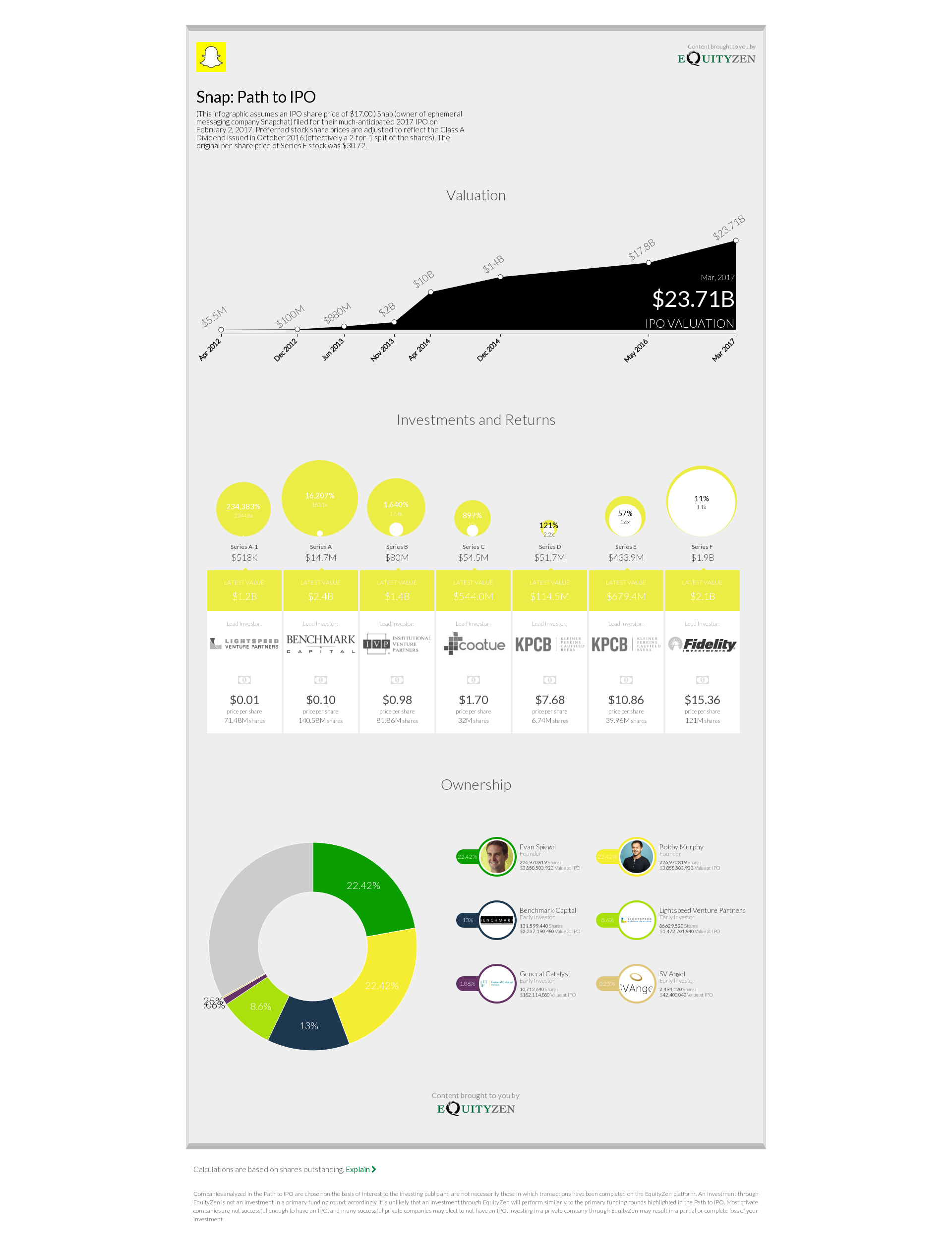 To put some context into Lightspeed's initial $500K check that they wrote Snapchat in 2012, here's how it went down (courtesy of Business Insider):
"When Liew first found Snapchat, the disappearing photo app had fewer than 100,000 installs. Liew's VC partner had seen it on his teenage daughter's phone. She told her father there were only three apps high school kids were using: Angry Birds, Instagram, and Snapchat. Liew was familiar with the first two. But he had never heard of Snapchat."