Weekly Update #181: WTF is an S-1?
WTF is an "S-1 Filing"?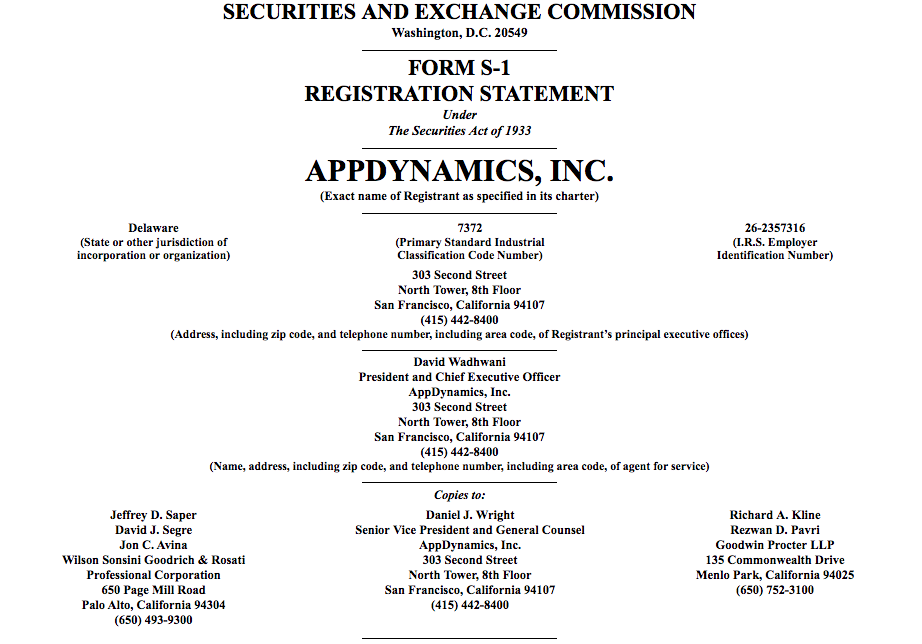 The first page of an S-1
Do you have time to read a 200-page SEC filing? Probably not. But if you plan to be a pre-IPO tech investor, you ought to familiarize yourself with the S-1.
"Well, Phil, I don't even know what an S-1 is."
Not to worry. When you read a headline that says "ABC Company Has Filed for an IPO," it means that the company has filed a Form S-1 Registration Statement with the SEC. It's a voluminous combination of words, numbers, financial statements, risk disclosures, ownership records, pretty graphs, and usually one awkwardly staged photo of the underlying product in action:
(Source: Square's S-1 filing)
In fact, an S-1 has so many pages that they start using letters as page numbers (spoiler alert: juicy details about Computer Equipment amortization expenses on page F-25!).
"Okay, so it has a bunch of words and some strange stock photos. Why should I care?"
You should care about an S-1 Filing because it's the first time a private company shows what's under the hood. A company's S-1 gives you your first full glimpse into their historical numbers, number of customers, % ownership of Venture Capitalists, and who they're being sued by. You name it, it's in there. A few fun facts from the AppDynamics' S-1, for example:
They entered into a $10 million patent settlement with CA, a competitor, on April 16, 2015
Morgan Stanley is their "Lead Left" bookrunner (aka the bank that will represent them, and earn the most fees)
New CEO David Wadhani received a tidy $19,245,521 CASH bonus upon completion of the company's Series F fundraise (note: he's been with the company for 15 months)
Broadly speaking, for Wall Street stock analysts, the S-1 provides enough data for them to begin building valuation models as well (and therefore set price targets for the stock). Revenue, cash flow, and statements of shareholder equity can paint a picture of where the company may be headed over the next few years (or quarters):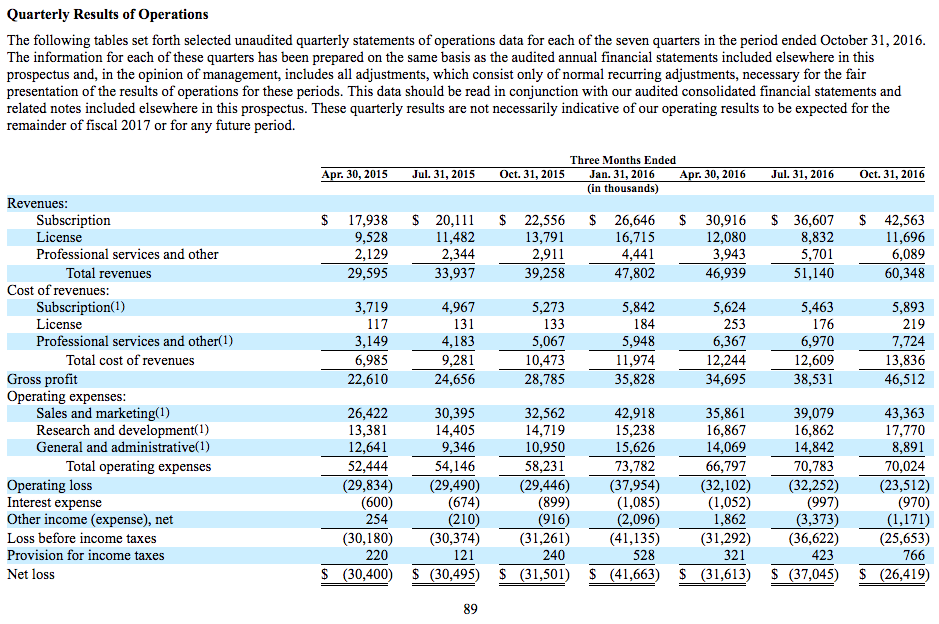 "Alright, so where can I find these S-1s?"
The SEC has actually done an impressive job in making these filings (along with other filings) easily available. Just head to their EDGAR company search page, and type in the name of a company you'd like to review. Click the "Documents" button. Hold down Control + P. Then cancel your weekend plans: it's time to do some digging.
In other news: