AppDynamics files for IPO
AppDynamics looks to be the first venture-backed IPO out of the gates in 2017. The company showed $206 million in revenue for the 12 months ending October 31st, 2016. AppDynamics (ticker: APPD) has a public competitor in NewRelic (ticker: NEWR).
You can read more about AppDynamics' IPO here.
Tom Tunguz, a venture capitalist at Redpoint Ventures, also did some neat side-by-side analysis of APPD vs NEWR. Some highlights:
One thing to note: the press reports APPD's revenue at $150.6M for the last year, however APPD's year end on January 31st, so this number is a bit misleading. If you look at the past 4 quarters (ending with October 31st, 2016), APPD's revenues total $206 million: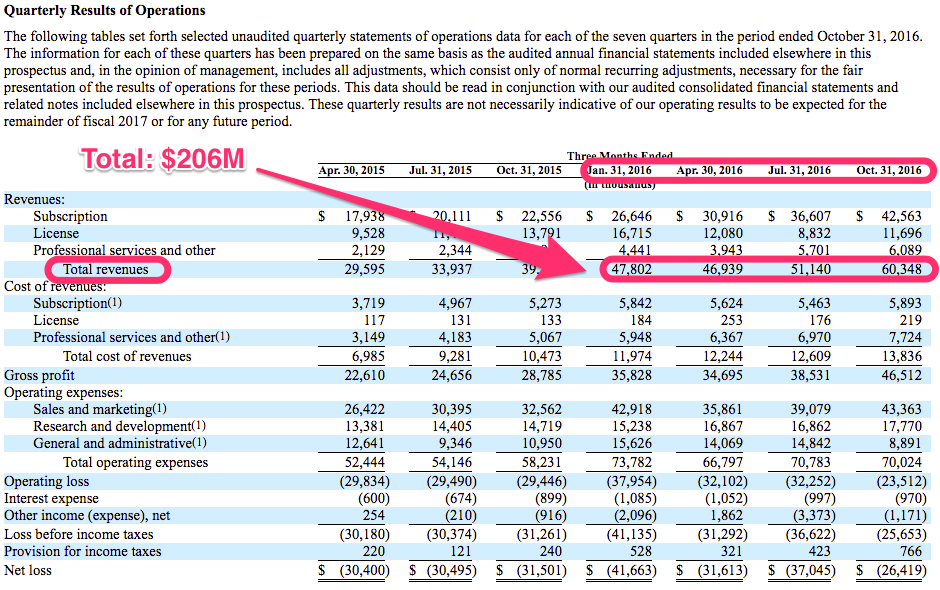 (Source: S-1 Filing with SEC)
In other news: