Where are the Tech IPOs in 2016?
There have been two venture-backed, US technology IPOs in 2016 with $100M+ in 2015 revenue. Two! That's it.
So this is what happens when there aren't many tech IPOs: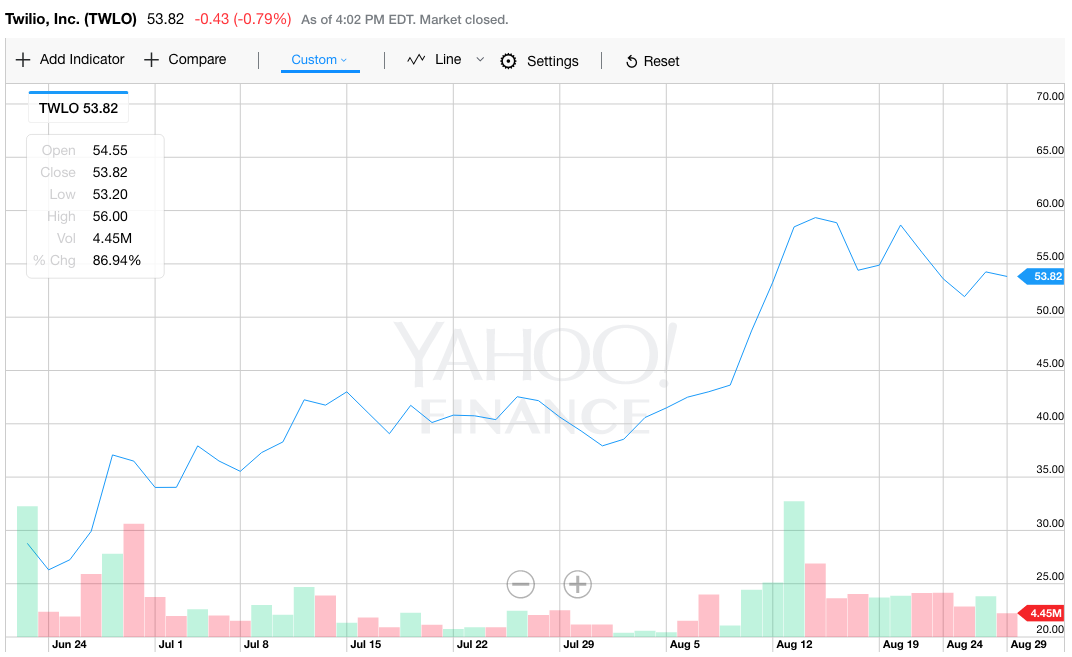 Twilio (TWLO), up 259% since June IPO.
And this: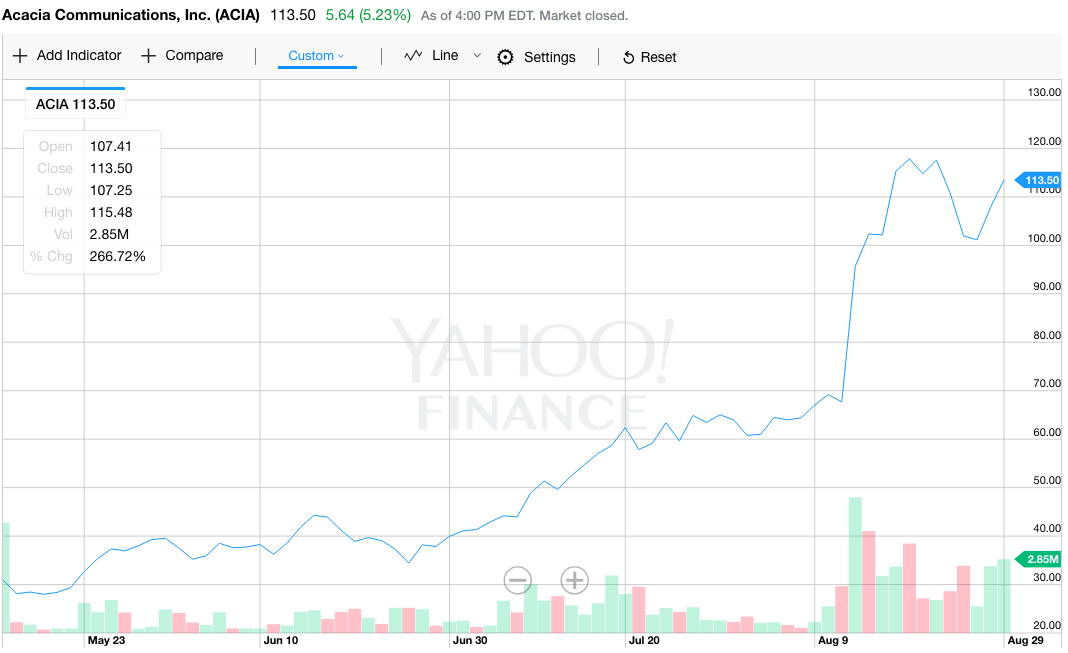 Acacia Communications (ACIA), up 393% since May IPO.
Demand for tech stocks exceeds available shares, and thus, share prices increase and fundamentals get a bit wonky:

Source: Bessemer Cloud Index
This gets other tech companies excited, which is why you see these recent events:
So, expect an active September IPO calendar. This should also help: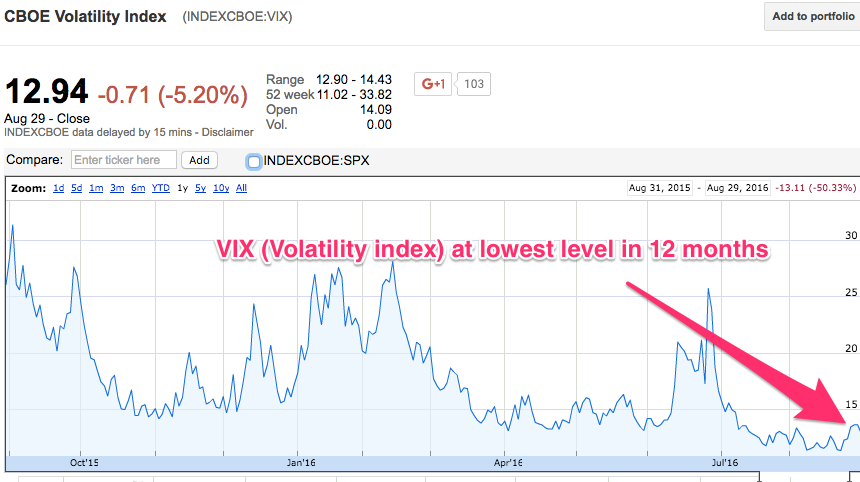 Low volatility = favorable IPO window.
Thanks,