Twilio IPO
Twilio ended the tech IPO drought last week, filing it's S-1 with a plan to raise $100 million through an initial public offering. Here's a quick snapshot of the company's finances over the past few years: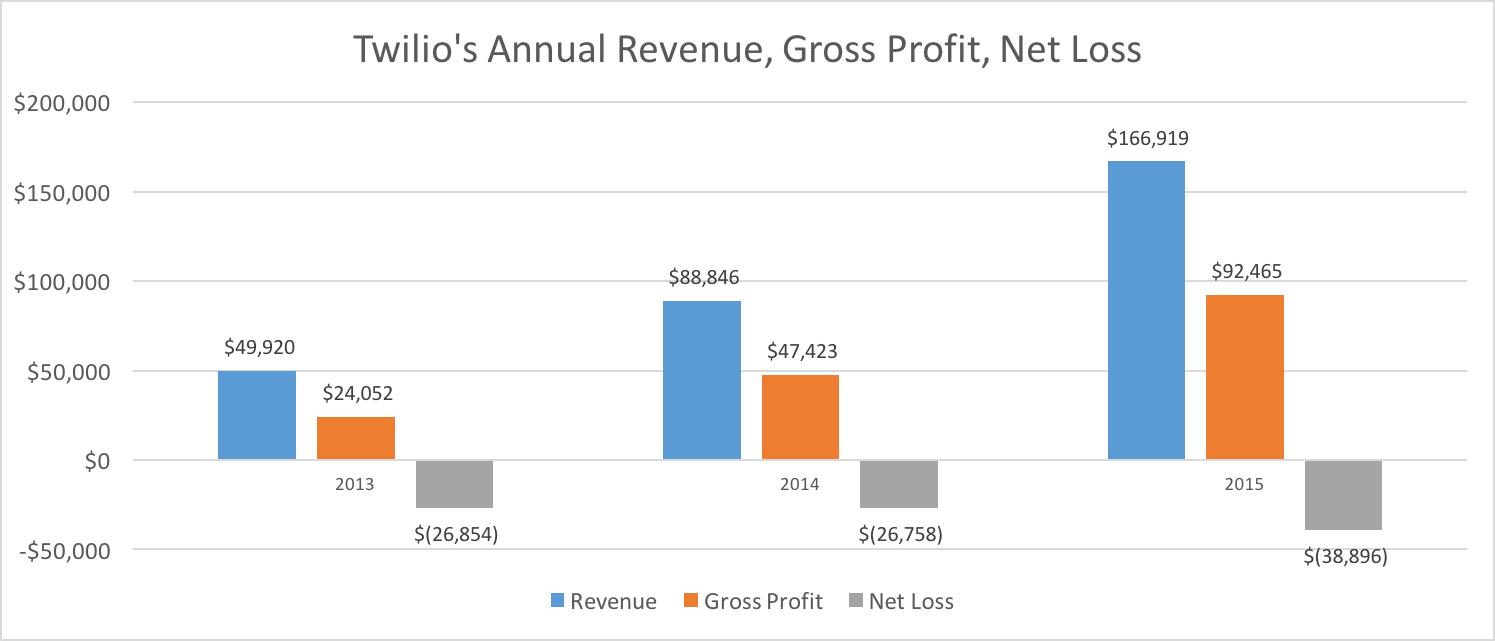 The tech community hopes that a successful listing of Twilio stock will open the door for other late-stage tech companies to go public as well. While 88% annual revenue growth is great, the recent paranoia surrounding startup profitability may scare some investors away from Twilio, which posted $39 million in net loss in 2015.

Key investors in Twilio include Bessemer Venture Partners, Union Square Ventures, and Fidelity.
Thanks,
Phil
Haslett
| Founder + Head of Investments |
EquityZen
Jerry Neumann argues there are better ways than disruption to think about whether you can succeed at building a business with a new technology. In fact, he says, there are few worse ways.