Up-rounds
How is the market for late-stage private tech companies? There has been considerable rhetoric on market slowdown (read
here
,
here
and
here
. and that's just from last week!).
But what about the bigger private tech companies? Are they taking down-rounds (financing at a price that's lower than their previous capital raise)?
It certainly doesn't look like it. At a quick glance, I counted 5 $50 million+ capital raises from late-stage, US-based technology companies:
Using data from our friends at VC Experts, I looked at the per-share price change for these 5 companies. ALL FIVE companies had up-rounds: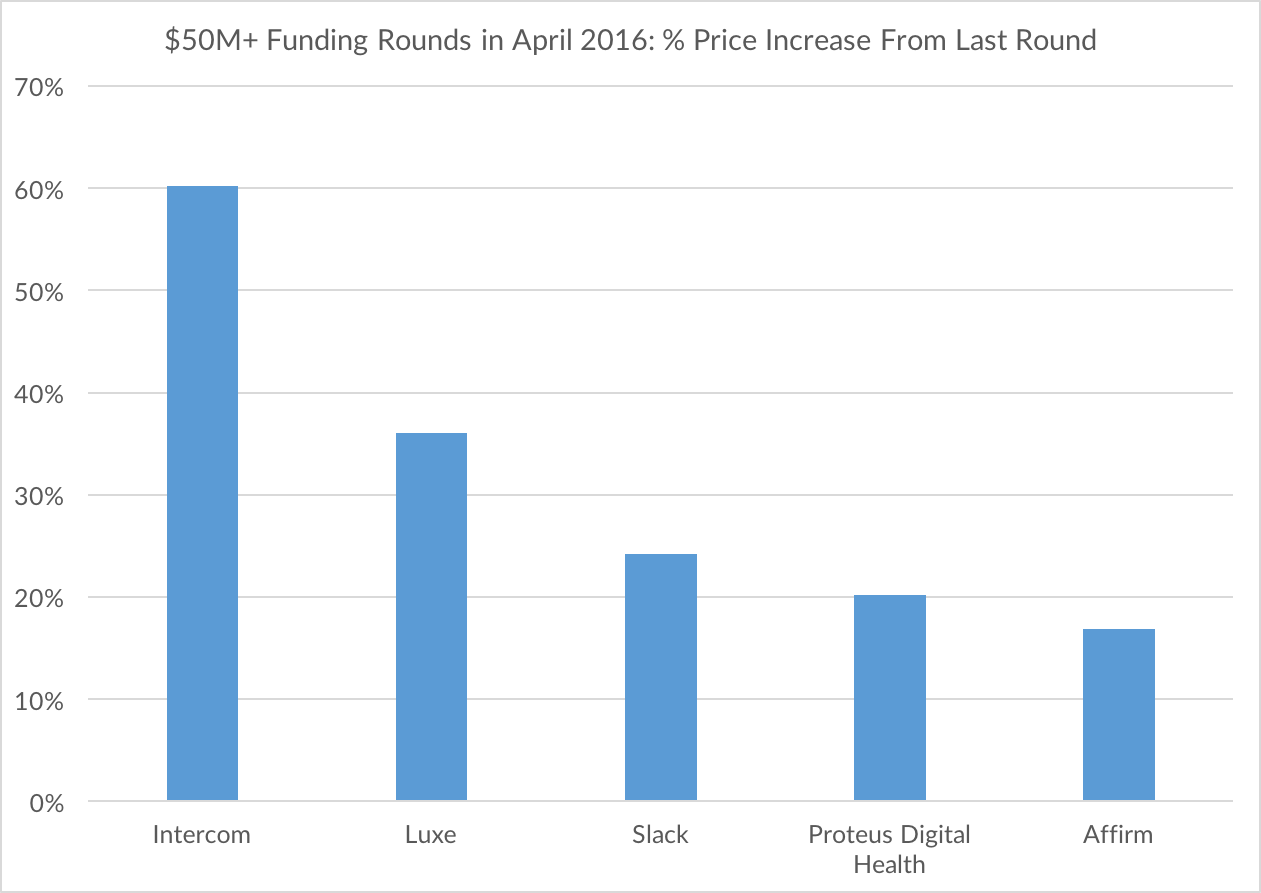 The average gain was 32% from the last round of funding.
What can we imply from this? Well, 5 data points are hardly enough to say the market is fine. But we can assume that successful, proven late-stage companies are growing in valuation and raising capital at that increased price. What should be noted, however, is that there may be companies struggling to raise capital at a higher valuation than what they believe they should be worth. I'll wait to see a slew of $50M+ down-rounds before coming to that conclusion.