In case you missed it
The topic is a popular one, especially as post-IPO Unicorns (tech companies worth $1 billion or more when private) are mostly trading below their post-IPO closing price. See this graphic from JP Morgan: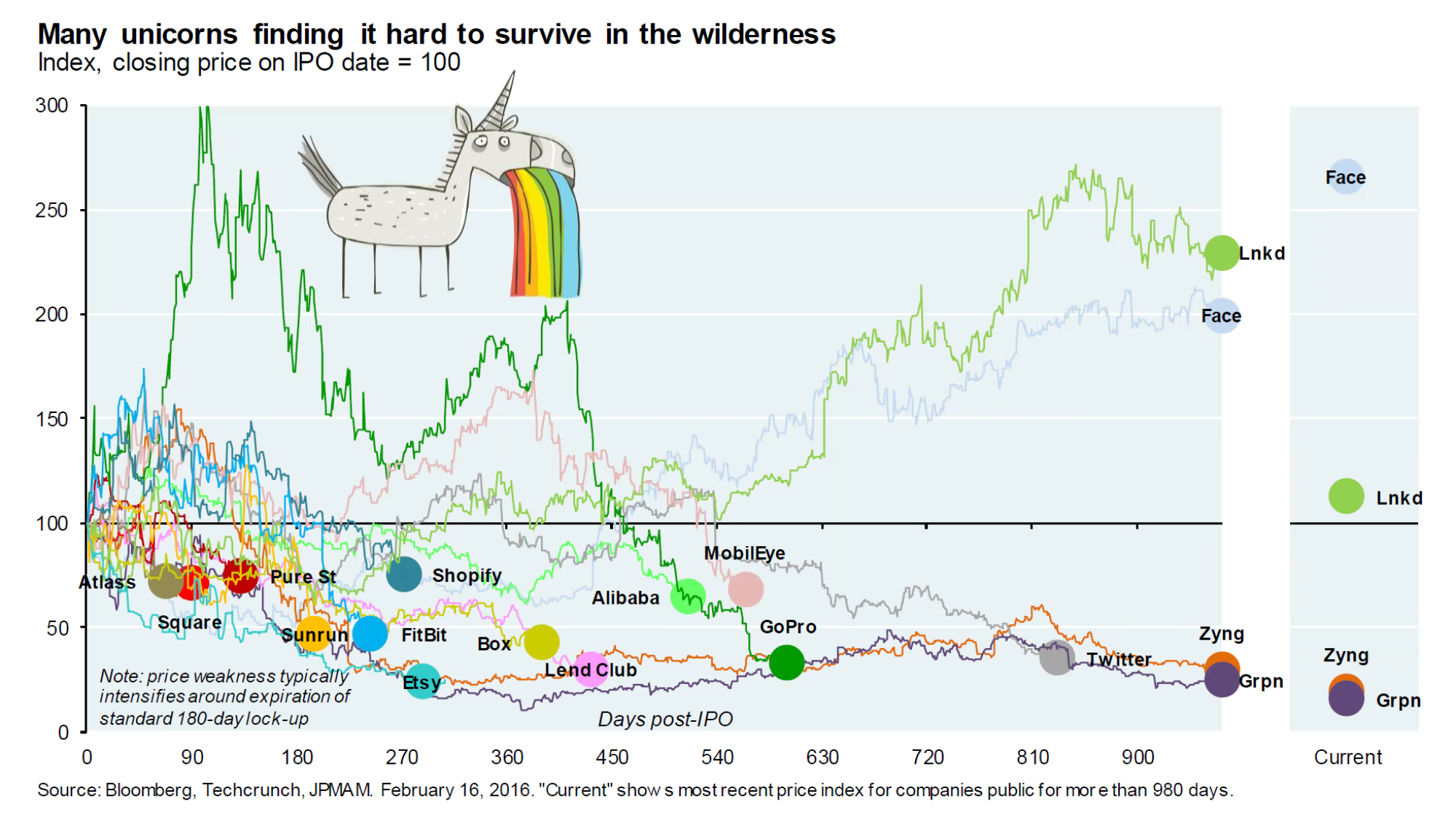 "...the phones of secondary buyers are beginning to ring with a little more urgency, along with discounted offers of up to 30 percent off companies' most recent valuations"
In short: market changes bring opportunity, and investors should be aware of that opportunity.
Our very own Alex Wang discusses the potential investment opportunities that come with a down market.
Until recently, shares of some of the highest-flying unicorn companies have been so hard to come by that secondary buyers have battled each other, not to mention other investors, to acquire some of the startups' common shares. That situation may be changing quickly.
Seth Levine of Foundry Group walks through his thought process on why we aren't currently in a bubble, but does acknowledge that times are changing.
Karlin Ventures' TX Zhuo and Erin Shipley believe that the current venture pullback will result in an increase of bridge rounds.
Thanks,
Phil
Haslett
| Founder + Head of Investments |
EquityZen
Funding Rounds Since Last Week