Why Volatility Matters
The VIX, which measures the volatility of the S&P 500 index, is back up at 23. That may not initially appear to have much impact on private company valuations: why would private tech companies be impacted by increased stock price swings in the public markets?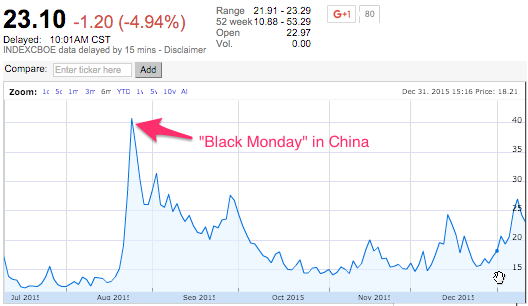 The reality, however, is that volatility makes IPOs hard. This is best captured in historical chart form, overlaying IPO size against the VIX. A big thanks to our friends at research firm
Renaissance Capital
: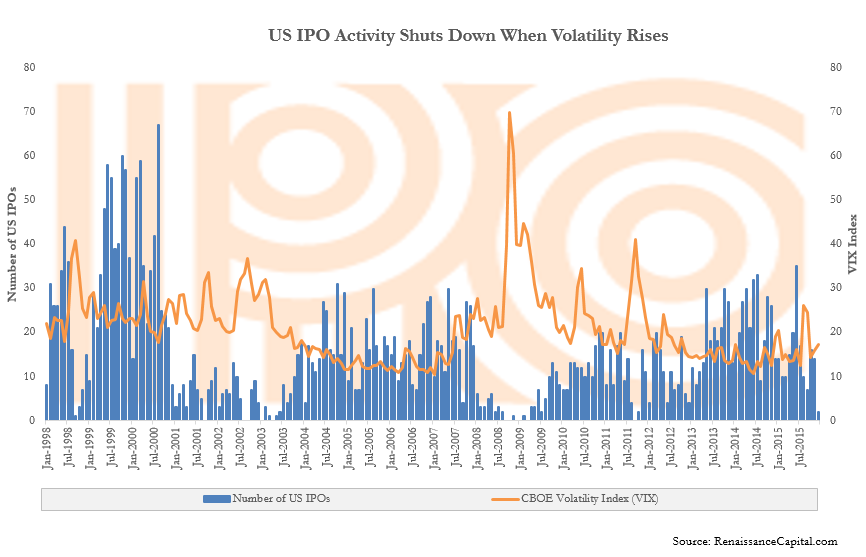 Morgan Stanley's high-net worth clients will be part of Uber's current fundraising, which values the company at $62.5 billion. This fundraising round is capped at $2.1 billion. This illustrates how private markets are becoming the new public markets.
In the last couple of years, startups such as Udacity and Pluralsight have launched "online mentorship" products that provide access to education. Such products are using the strengths of technology to change the way students are taught.
We provide an overview of how the company fared in 2015.
To learn more about these offerings, contact us at hello@equityzen.com

Don't see what you're looking for? Tell us what companies or sectors you're interested in, and EquityZen's shareholder outreach team will work to meet your investment requests.
Funding Rounds Since Last Week