User experience is a key focus for us, and we are constantly trying to find ways to improve the investment experience for our clients and make the process of investing in pre-IPO companies even easier. We've come a long way already, but we are really excited to announce a new feature on the EquityZen platform.
We've streamlined the process of electronically executing term sheets; everything can now be done directly on the EquityZen platform, eliminating the previous method of e-mailing you a link to the documents. After execution, your signed term sheets can be found in your "My Investments" portal, so you will always have a central place to view your documents. We are really excited that this is now live on the platform, and we hope it makes the process even easier for you. If you have any questions about this new process, feel free to contact us.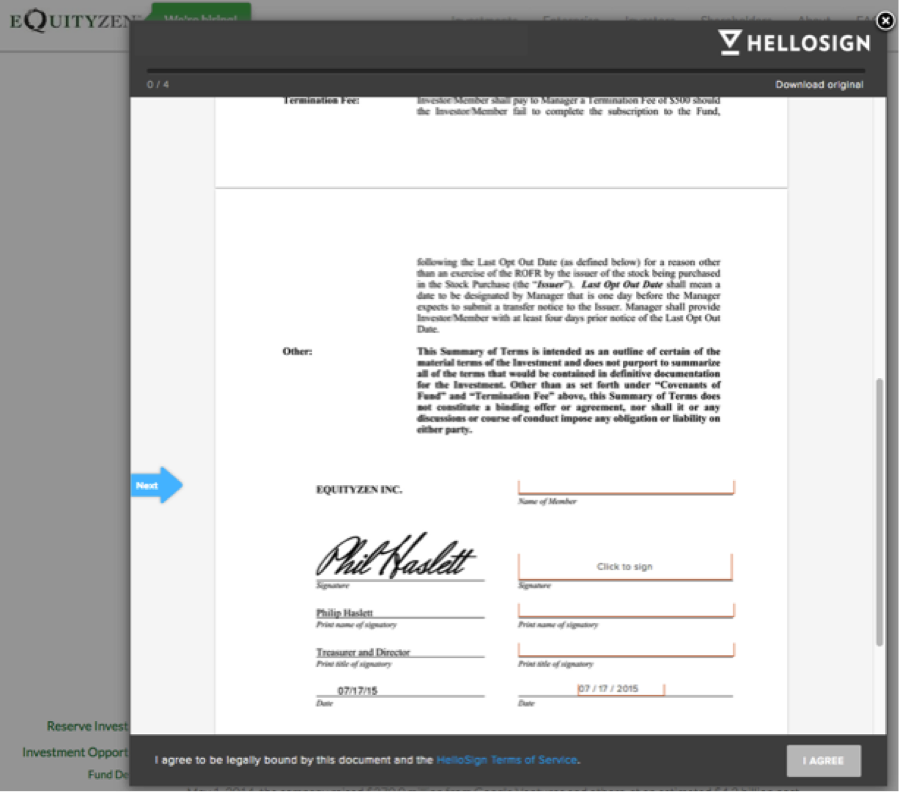 In other news...
With a business model designed to dethrone Amazon.com in the e-commerce space, Jet.com has raised over $225M in funding -- despite remaining closed to the public until this morning and generating large losses in initial testing.
Redpoint venture capitalist Tomasz Tunguz ruminates on Zendesk's choice to IPO last March despite a less favorable market, commenting on the benefits and challenges of a public offering.
As valuations rise and venture capital investment heats up, more and more employees are requesting access to information surrounding their company's capitalization table and the liquidation preferences given to VCs.
Fresh off an earnings beat that shot Google to an all-time high stock price, re/code profiles Omid Korestani, Google's original sales lead who left the company in 2009 and is now back as the Chief Business Officer.