Tax Reform: What it Means for Your Startup Equity (Part II)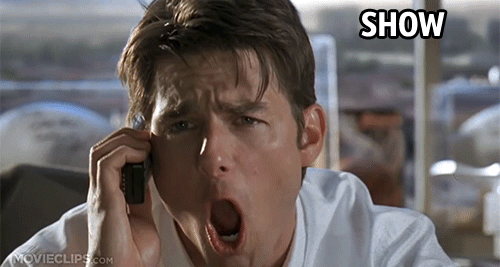 Chris Giampapa
Apr 5th, 2018
It's tax season, friends! That's right, time to break out the W2's, 1099s, K-1s, and the rest of the alphabet soup that only your local accountant can decipher. Though EquityZen is proud to help shareholders get liquidity and investors into private companies, these events may have unique implications on your taxes. This is part two of a two-part series on the subject.
Welcome back to another dive into the most exhilarating of topics:
taxes
. While it might not be the most titillating of all subjects, it certainly helps to be informed. If you haven't read the first part of this series—where we break down the differences between the old and new tax laws—
catch up here
.
Last time, we posed the question: what exactly is an 83(i) election? Today, we're going to look at
who can make an 83(i) election
, as well as who can offer 83(i) elections, and how this affects startup employees, founders, and investors.
Who can offer section 83(i) elections?
The new Jobs Act option is available to private companies with broad-based employee compensation. Only an "eligible corporation" can offer 83(i) elections; an "eligible corporation" is one for which, in a calendar year:
none of its stock is readily tradable on an established securities market; and
the company has a written plan under which, in that calendar year either:

80% or more of its US employees receive stock option grants or
80% or more of its US employees receive RSUs; and

the option grants or RSUs all have the same rights to receive qualified stock.
Who can make an 83(i) election?
Certain senior officers and highly compensated executives are excluded from using the new Jobs Act provision. To make an 83(i) election, you must be a "qualified employee." A "qualified employee" is anyone who is not an "excluded employee" under the statute, and who agrees to meet applicable tax withholding requirements. An excluded employee is an employee who:
is the current or former CEO or CFO of the company
owns (or has owned) one percent or more of the company's stock at any time during the current calendar year or preceding 10 calendar years
is the child, grandchild, spouse or parent of any employee described above; or
is one of the four highest paid officers of the company for the tax year or for any of the preceding 10 tax years.
Note: if you make an 83(i) election and become an "excluded employee" (get promoted to CEO or CFO, become a 1% owner – high-quality problems...) your income tax on your qualified stock will be due in the year in which you become an "excluded employee."
In addition, the "qualified employee" must receive "qualified stock" – it must be granted in connection with the exercise of stock options or the settlement of RSUs and the options or RSUs must have been granted in connection with your service as an employee and during a calendar year when the company was an "eligible corporation." Stock where you have the right to receive cash in lieu of stock at the time your stock vests is not "qualified stock."
How does an 83(i) election compare with an 83(b) election?
Unlike Section 83(i), which permits qualified employees to defer federal income taxes for up to five years, Section 83(b) allows eligible employees to recognize income upon the purchase of unvested stock using their stock options upon purchase (otherwise the income would be recognized when the shares vest—see
Part I here
). So, an 83(b) election allows you to speed up when you pay income taxes on a stock purchase, while section 83(i) allows you to defer when you pay federal income taxes (for up to five years).
When would you ever want to voluntarily pay taxes early? Particularly for founders and early startup employees, an 83(b) election can make sense, because the value (and thus, the amount of federal income tax due) at the time you purchase unvested shares may be very low. This can result in a low (or even zero) federal income tax bill if the exercise price of your options is at or close to fair market value. It can also help lower your federal income tax bill down the road if your shares continue to grow in value.
In sum, the new 83(i) elections let eligible employees defer federal income taxes for up to five years. 83(b) elections are still available to allow startup employees to accelerate their federal income taxes where that makes sense for their individual circumstances.
What about the AMT (Alternative Minimum Tax)?
Many startup employees will no longer be subject to the AMT following the recent changes to the tax code. The Jobs Act increased the AMT exemption and phase-out amounts from $54,300, phasing out at $120,700 in 2017 to $70,300, phasing out at $500,000 for 2018 for single filers and heads of households. For married taxpayers filing jointly, the Jobs Act increased the AMT exemption and phase-out from $84,500, phasing out at $160,900 in 2017, to $109,400, phasing out at $1,000,000 in 2018. For more information about understanding the AMT as it relates to stock options, you can read up
here
.
For those of you who are clamoring for more discussion on all things tax laws, here are a few links to help scratch that itch:
* * *
This is for informational purposes only and does not constitute tax advice. Please consult a tax advisor for advice specific to your circumstances. Any information contained in this communication (including any attachments or linked content) is not intended or written to be used, and cannot be used, for the purpose of (i) avoiding penalties under the Internal Revenue Code or (ii) promoting, marketing or recommending to another party any transaction or matter addressed herein.