SoftBank: A Blessing or a Curse for Investors?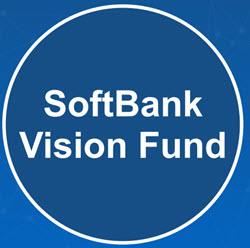 Chuk Okpalugo
Jan 25th, 2018
Japanese telecoms giant SoftBank has undoubtedly made a huge impact on the global technology landscape with multiple $1B+ investments in industry leading private tech firms over the last few years. SoftBank continues to make bold, and public, bets on the future of technology, but whether this large influx of capital is positive for private companies and their investors in the long-run remains to be seen. In this note we discuss some of the possible effects SoftBank is having on technology markets from an investor perspective.
As a multinational with a market capitalization of almost $100B, SoftBank Corp already began making headlines in the tech world over the last few years with their large investments, such as their $32B acquisition of ARM Holdings in late 2016. Now with the SoftBank Vision Fund, a dedicated tech investment fund raised in 2017, SoftBank has even more capital to inject into leading private tech companies.
At its current level of $98B, the Vision Fund is easily the largest tech fund raised and is roughly the same size as the total amount raised by global venture capital in 2016 ($100.8B according to CB Insights). Including their fund, SoftBank has completed over 20 deals over the last 12-18 months (many in excess of $1B) in companies such as
Uber
,
Ola
,
Grab
,
WeWork
,
FlipKart
, Fanatics,
SoFi
,
Slack
and
Lemonade
. This increased volume has many effects, such as extending the exit runway and providing much needed liquidity for early investors and employees.
Market Impact
Here are a few of the possible ramifications likely to occur following the continued wave of Vision Fund investments:
Delayed Exits
SoftBank's investments are usually made to large late-stage companies who have been operating for a few years. For additional runway, many companies with unicorn ($1B+) valuations need to raise very large rounds and this is typically achieved through an
initial public offering (IPO)
. By providing this capital in a way that avoids the costly and time intensive IPO process, SoftBank may be delaying what could otherwise be a public liquidity event for early investors and employees.
Additional Liquidity
The flip-side of this, however, occurs when SoftBank invests through secondary purchases rather than just providing primary capital. Secondary purchases allow early investors and employees to achieve some liquidity for the shares way before a liquidity event such as an IPO. This can allow for diversification for employees or return of capital to limited partners for early stage VC funds, but keep in mind: the liquidity must be traded off against the discount accepted to the latest valuation. For example, SoftBank recently closed a $9.3B deal with
Uber
in which the majority of the deal value was the purchase of secondary shares at a $48B valuation (30% discount) compared to the $70B valuation for the primary investment. Although this valuation is potentially lower than what investors could receive in an IPO (targeted for 2019), the certainty and immediacy of the deal on the table clearly outweighed the valuation concerns as the deal was reportedly oversubscribed.
Inflated Valuations
As with any supply/demand driven market, an influx of capital is likely to inflate valuations. In today's bullish equity market environment of all-time highs (particularly for tech stocks), valuations are already elevated, including in the private markets. In addition, SoftBank can presumably afford to pay higher prices (i.e. accept lower returns) due to the long-term nature of their investments and the nature of their LPs.


Whilst it's difficult to say how much additional upward pricing pressure is attributable to SoftBank, it's reasonable to believe that an additional $100B over the next few years will drive increased asset prices. This increases the risk of potentially dilutive "down IPOs" (where the IPO valuation is lower than that of the previous round, leading to the triggering of ratchet provisions, if they exist).


Crowding Out Competing Investors
A large late-stage investor with plenty of capital and lower valuation sensitivity sounds great for companies seeking to raise money but may not be as welcomed by other late-stage investors with higher minimum return rates. It will be increasingly difficult to compete and these firms may struggle to deploy capital.


Less Discipline
The prospect of cheap and plentiful capital may distort incentives during fundraising. Companies that find a large supply of investors willing to invest may push for more lenient terms or raise more than is necessary to take advantage of the opportunity. For example, as reported in Term Sheet, the company behind the dog-walking app Wag was originally looking to raise $100MM in its latest round, but that amount quickly jumped to $300MM once SoftBank expressed interest. With excess cash, companies may have less pressure to be disciplined regarding cash management or pathways to profitability, leading potentially to poorer company performance.
Context Will Be Key
Though the impact of a SoftBank investment in any particular deal is dependent on greater context, investors would benefit from calculating the trade-offs of the positive (liquidity, higher valuations) and negative (delayed exits, lower scrutiny) effects. SoftBank still has over 60% of it's Vision Fund left to deploy so it doesn't look like these conditions will change anytime soon. Overall, deals with significant secondary considerations may be the most favorable for investors (depending on the discount) as SoftBank can provide much needed liquidity today even though the company may stay private for longer than initially expected.