SoftBank-Backed Guardant Health IPO: A Litmus Test for Cancer Gene Sequencing?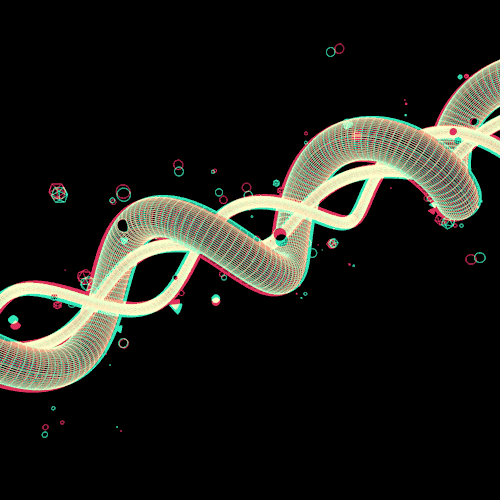 Adam Augusiak-Boro
Sep 13th, 2018
A Closer Look at Guardant Health's Impending IPO
Guardant Health, which filed an
S-1
on September 5, 2018 in anticipation of going public, is a precision oncology company that aims to improve the diagnosis and treatment of cancer through its proprietary gene sequencing technology. Founded in 2012 in the San Francisco Bay Area, Guardant has received over
$500 million
in private funding, most recently closing a
$360 million
round in May 2017 led by SoftBank's Vision Fund. The company plans to list on the
NASDAQ
under the ticker "GH." Timing, pricing and size of the offering are still TBA.
Guardant's sector, precision oncology, focuses on "matching cancer patients to personalized treatments based on the
underlying molecular profile
of their tumors." In other words, precision oncology aims to treat cancer with a scalpel instead of a sledgehammer. Traditionally, a tumor's molecular information has been collected through a tumor tissue biopsy requiring surgery. However, Guardant's technology allows for liquid biopsy-based tests, or the extraction of a tumor's molecular information via a blood test. Unlike tissue biopsies, which Guardant also argues are more invasive, time-consuming and costly, liquid biopsies can be used across all stages of cancer (including early stages) and provide a more representative molecular profile of a tumor in its entirety, improving diagnostic and treatment abilities.
Guardant Health's IPO may serve as a litmus test for more pure-play, gene sequencing oncology companies.
Notably, Guardant's competitors are mostly diversified, large, multi-billion-dollar companies with substantial operating histories. Additionally, Guardant Health's younger competitors have largely remained private, such as Adaptive Biotechnologies, or have been acquired, such as Foundation Medicine, Inc. Consequently, Guardant Health's IPO may serve as a litmus test for more pure-play, gene sequencing oncology companies.
Because of the advantages of liquid biopsies, many leading companies are entering the space and competing with Guardant Health. Guardant's main competition comes from diagnostic companies that profile cancer's molecular information using gene sequencing in either blood or tissue. Within the liquid biopsy sector, Guardant's chief public competitors include Roche Holdings, Inc., Thermo Fisher Scientific Inc., Illumina, Inc., Qiagen N.V. and Sysmex Inostics. Illumina-backed GRAIL and Natera Inc. are also developing early cancer detection tests. Traditional public competitors in the broader tissue-based genomic profiling sector include Laboratory Corporation of America, Quest Diagnostics Inc., and Myriad Genetics. For reference, we have included below one-year forward Price / Sales multiples for Guardant's closest public competitors.
Guardant Health Public Comparables (as of Sept. 10, 2018):
Source: YCharts data as of September 10, 2018
*Represents TTM figures
**Excludes data for Thermo Fisher Scientific, Laboratory Corp. of America and Quest Diagnostics
Summary--Can Guardant Prevail Over the Giants?
In recent newsletters we highlighted the growing dominance of
large companies
over smaller challengers. Relatedly, despite some stumbles over the summer from the tech giants, Amazon, Apple, Google and their peers (of which there are few) continue to
outperform
and concentrate tech dominance within their hands. With Guardant's IPO, we see another smaller challenger to established companies, like diagnostics and biopharmaceutical giants
Illumina, Inc.
and
Roche Holdings
. Hoping to avoid a similar fate faced by other prominent emerging companies, who were either
outspent
or
acquired
by larger rivals, Guardant's IPO may further illuminate whether the corporate elite's cash war chest is too great for most entrepreneurial ambitions.
Click
here
to download a full report on Guardant's S-1 filing, which includes a deeper dive of the analysis above. As you evaluate prior investment decisions or whether to buy GH in the future, please consider our key investment highlights and considerations from Guardant's S-1 filing in our report. For more information on all things private markets, IPOs, and investor/shareholder education, please check out our
Knowledge Center
.