Silicon Valley Unites to Preserve Equity Compensation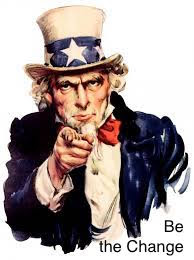 Shriram Bhashyam
Nov 16th, 2017
It was fast and furious, but in the end the US Senate ultimately came around. The Senate's version of the tax bill to implement sweeping changes and cuts to the tax code, the Tax Cuts and Jobs Act, included a provision that would have taxed stock options and
restricted stock units
(or RSUs) upon vesting. This would have been disastrous for the startup community, which relies heavily on equity awards to compensate employees. The startup community quickly rallied to inundate local Senators with opposition to this provision, and late Tuesday night, November 14, 2017, the Senate relented and struck that provision. We break down why this matters and how it was resolved.
Original Proposal and Why It Was Dangerous
As has been widely reported, the Trump Administration and Congress have been working on tax reform. The Senate's version of the tax bill sought to tax stock options and RSUs upon vesting. Currently, options are taxed upon exercise and RSUs are taxed when the underlying shares are released (for background on equity compensation, see this post). Typically, options vest over four years, with a one year cliff followed by a monthly vest over the remaining three years. By bringing forward the taxable event to vesting, employees would owe taxes on shares they don't even own yet! For options, startup employees would be hit with big tax bills every year, even before the options were exercised and whether or not the employee actually sold the shares to get cash. There would be a similar result for RSUs, where taxes would be due before employees actually got the shares, let alone sell them to get cash.
This perverse outcome would create terrible economic consequences for employees, undermining the lucrative potential of startup equity. In fact, this could have been a fatal blow to equity compensation at startups.
Silicon Valley Unites
Led by Engine and the NVCA, as well as a groundswell of activity by various stakeholders in the startup ecosystem, Silicon Valley rallied to defeat this provision. EquityZen proudly supported the effort by signing on to Engine's letter, which was joined by more than 600 companies. You can read the full letter to Senator Hatch
here
.
Not only did the Senate strike the offending provision, it put in a new provision that actually helps startup employees deal with tax issues. The current Senate markup includes a provision that would allow startup employees to defer, for up to five years, income associated with the exercise of options if the shares are not readily tradable on an established securities market, as recognized by the Treasury Department (hey, we know someone working on a liquid market for shares like these!).
This was a nice swing! In fact, EquityZen has been supporting efforts in Congress to move the needle even further. We'd like to see the taxable event not at the time of exercise but at the time of sale, when a selling shareholder gets real income (the kind you can spend) on the sale of shares and would have the money to pay the taxes owed.
* * * * *
When the startup community unites, we can have a real and meaningful impact on the laws that govern how we live and work. We are excited to stay vigilant and fight for what's important for our little corner of the world.