Lyft Beats Uber to First Ride-Hail IPO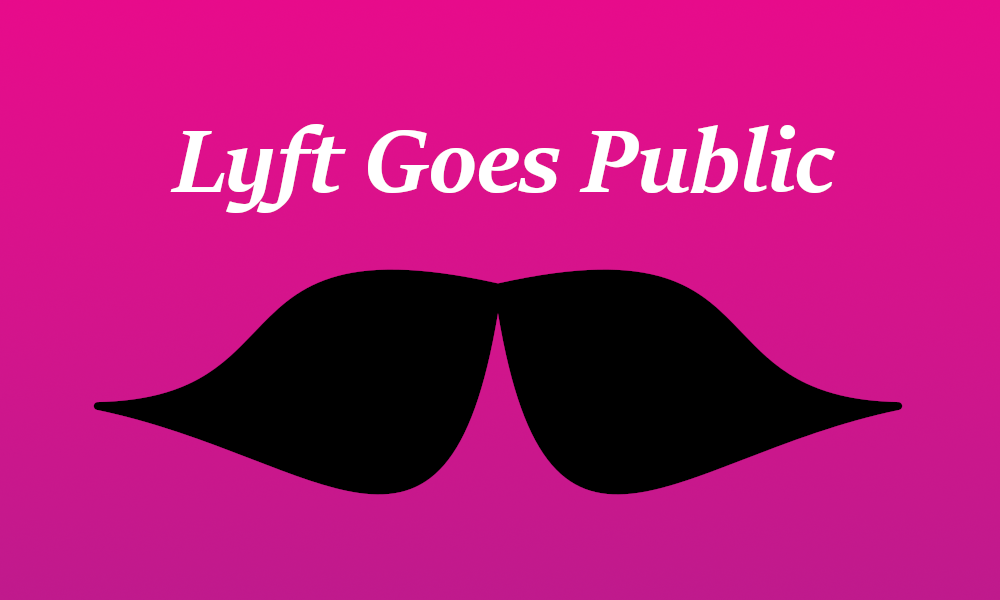 Adam Augusiak-Boro
Mar 28th, 2019
Lyft, Inc.'s public debut will kick off one of the most highly-anticipated IPO seasons in recent memory. As companies stay private longer and the number of public companies in the U.S. remains at an
all-time low
, blockbuster IPOs like Lyft are an increasingly rare occurrence. We cover some of the reasons behind the fall in IPO activity in
EquityZen's 2019 IPO Outlook
, which predicts that Lyft and 15 other companies, including its larger, global competitor Uber, will finally go public in 2019 and reignite what has been a largely muted IPO calendar over the last several years compared to previous bull markets. With Uber on its heels, Lyft is set to begin trading on March 29 at a fully-diluted valuation of around $25 billion (Lyft's latest S-1 filing indicates a price range of $70 to $72 per share), allowing public investors access to Lyft's stock for the first time in its history. Previously, investors looking to purchase Lyft shares had to participate in private financing rounds with high minimum investment thresholds or seek secondary offerings on pre-IPO trading platforms like
EquityZen
.
Now that we finally have access to Lyft's full financial statements and management commentary within Lyft's
Form S-1
, we have prepared the below mentioned report with our thoughts on the company's total addressable market (TAM), path to profitability, comparable companies, and a number of growth levers and downside risks. As Lyft cements its IPO pricing post-roadshow, we expect that institutional investors have asked Lyft's management many of the same questions that we cover below.
Sector Overview: Transportation-as-a-Service
Ride-hail companies like Lyft identify as multimodal transportation networks operating within the burgeoning Transportation-as-a-Service (TaaS) industry—also referred to as Mobility-as-a-Service (MaaS). TaaS describes a shift away from personally-owned modes of transportation and towards mobility solutions that are consumed as a service, often on-demand, and tailored to the individual needs of a traveler through a variety of transportation options, like ride-hailing and carpooling.
This industry, born in the wake of the Great Recession, was made possible by the mass adoption of smartphones, which for the first time allowed millions of drivers and riders to connect via ride-hailing apps. As the industry developed, several modes of transportation have been incorporated into TaaS networks, including:
Ride-hail: Ride-hailing is a service that connects riders with local drivers, giving riders a door-to-door transportation option. Example: Lyft's core, on-demand ride-hail offering.
Carpool: Carpooling connects drivers with other passengers looking to travel to the same long-distance destination, sharing the cost of the journey between the driver and passengers. Example: Paris-based BlaBlaCar's long-distance service.
Shared rides: Shared rides are the intersection of ride-hailing and carpooling, where riders traveling similar routes share a trip, often for short distances. Examples: Via, UberPool and Lyft's Shared rides
Bikes and Scooters: Bike and scooter rentals provide consumers with a first- and last-mile option, giving riders the option to pick up and drop off these rentals anywhere they are available. Examples: Bike and/or scooter rentals are now offered by a number of companies, including Uber, Lyft, Lime and Bird.
Autonomous Vehicles: Autonomous vehicle (AV) rides are still in their infancy, but ride-hail companies like Lyft and Uber hope AVs will eventually provide all of the rides on their respective networks. Examples: In addition to Uber and Lyft, a number of diverse companies are chasing AV ambitions, including General Motors, BMW, Tesla, Apple and Waymo.
So how large is this TaaS market? And where does Lyft fit in? Download our report to dive in.