Introducing the EquityZen Mobile App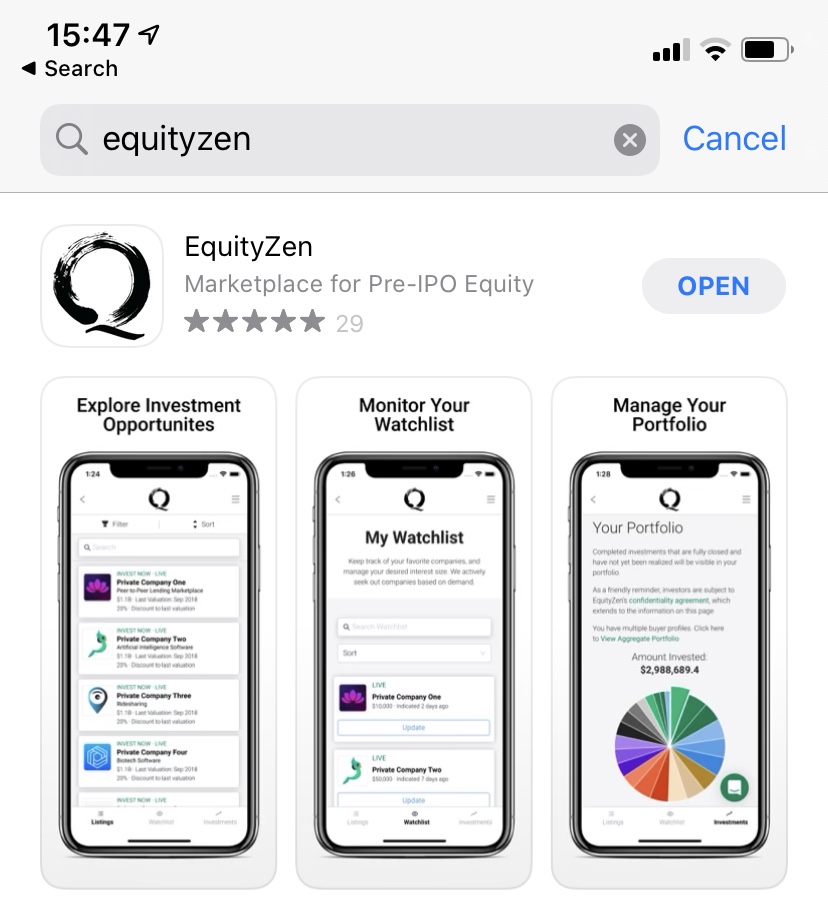 Chuk Okpalugo
Sep 21st, 2020
Our new Mobile App is available for download
We're excited to announce the release of our new mobile app for iPhone!
Our investor and shareholder clients are increasingly using mobile devices to make important decisions and receiving timely updates so we created a mobile app to meet our clients where they are and provide a convenient and easy way to participate in EquityZen's pre-IPO equity marketplace.

Browse listings and manage investments on the go (or on the couch).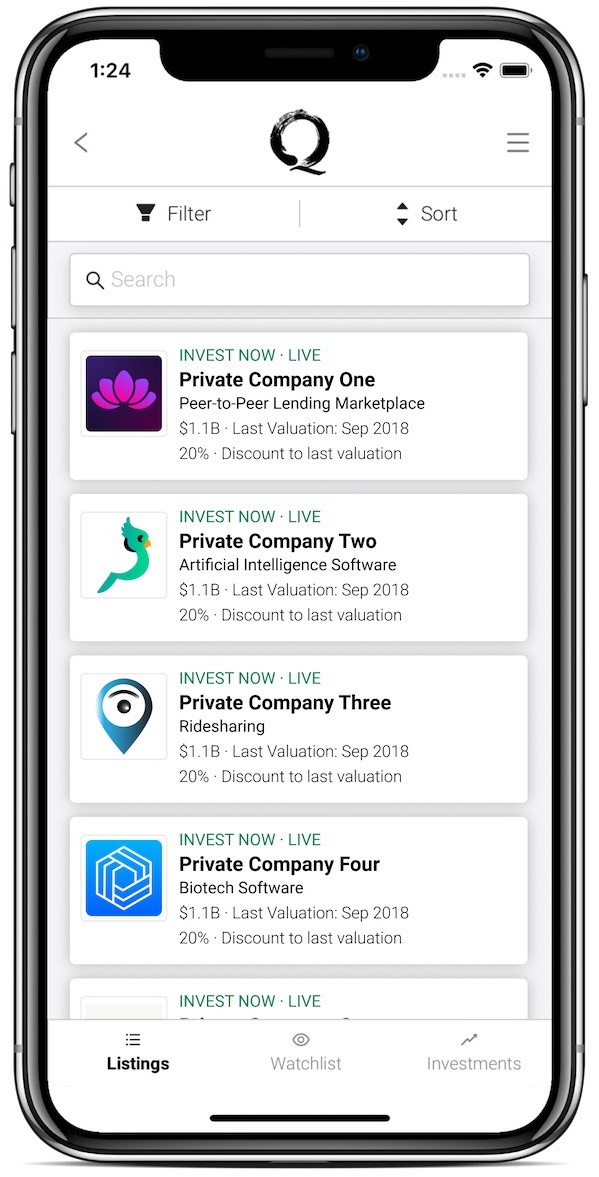 Not real offerings. A representation of a fictional investor's view.
Download the app from the Apple App Store via the button below.

We're launching on iPhone for now, but we will release a version for Android if there is enough demand. If you're an Android user and you're interested in the Android version, please let us know by submitting your name and device on this Google Form.