Using Private Shares for High Impact Charitable Giving and Year-End Tax Planning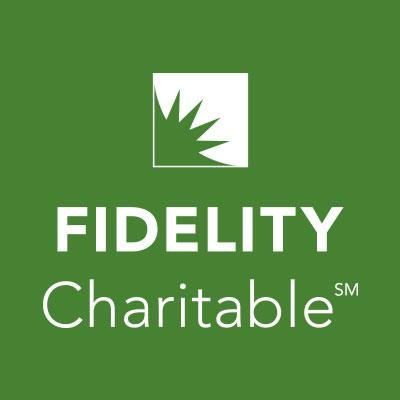 Brianne Lynch
Nov 29th, 2018
2019 has been a blockbuster year for IPOs. 152 IPOs have priced this year, raising over $43.6 billion. Year to date, those IPOs have outperformed the broader market, up 33% vs. the S&P500 at 26%,
according
to Renaissance Capital. The technology sector has seen its fair share of large IPOs from Lyft and Uber (which have struggled as public companies) to high fliers like Zoom and Datadog.
The IPO pipeline remains hot with a new class of companies ready to tap the public markets in 2020. Startups in industries like delivery logistics, plant-based alternatives and AI are learning from the 2019 class, some of which overpriced their offerings in the heat of the moment. We believe that the next slew of IPO companies will be more disciplined in terms of their public pricing going into next year, with some major companies going public through a direct listing.
Most private company shareholders investors are usually quite generous when it comes to donating and giving back to communities, causes, and charities. But while it's well known that these shareholders are very charitable, less understood is how they donate and what complexities they have to manage when making philanthropic contributions.
To help answer those questions, we sat down with Karla Valas, Managing Director of Advanced Planning, from Fidelity Charitable to get a better understanding of how private company investors donate, what types of assets can be used for charitable giving, and how Fidelity Charitable can help them donate more.
We're collaborating with Fidelity Charitable to help you donate your pre-IPO shares. To learn more or to open a giving account, click
here
.
How are private company shareholders and investors making charitable donations?
Many private company shareholders and investors are extremely philanthropic and tend to donate cash and appreciated publicly traded securities. However, they tend to overlook private portfolio company stock because most charities have difficulty accepting this type of asset.
Are there any consistent trends in how these types of shareholders and investors donate? Or are their donation patterns quite diverse?
With companies staying private longer, we are seeing more opportunities for liquidity in the secondary markets, which presents an ideal opportunity for charitable giving. You could describe this philanthropic strategy also as a venture capital exit or diversification strategy. Oftentimes the investor is on the board of the portfolio company and may be prohibited from selling because of the optics of the transaction; however, they may be able to donate without sending a negative signal, and ultimately the charity may be able to sell in the secondary market or alongside a future funding round, during sale of the company, or after an IPO.
What is the most common mistake that investors make when it comes to their charitable giving?
Selling appreciated assets, paying capital gains tax and donating after-tax cash proceeds is the most common mistake made by investors. Cash is typically the least tax-efficient asset to donate. It is almost always preferred for investors, if they can access the private portfolio company stock, to donate it prior to an exit. Executed correctly, donors may be eligible for a fair market value tax deduction and may potentially eliminate capital gains on the appreciation of those assets. For charitable gifts of highly appreciated capital assets (held for one year), the tax savings can be substantial and, potentially result in more cash available to the charity to fund its philanthropic mission. We've seen investors be able to "give" up to 20-30% more in donations by contributing long-term appreciated/non-publicly traded assets.
What kind of assets can people donate to get the tax benefits?
While there are tax benefits associated with cash donations and publicly traded assets, Fidelity Charitable also works with investors to facilitate donations of several types of non-publicly traded assets, including privately held C- and S-corp stock, limited partnership interests, membership interests in LLCs, special purpose vehicles formed to capture the carried interest, or other co-invest vehicles.
How much advanced planning is required, and who needs to be involved to facilitate these tax-efficient charitable donations?
Typically, complex asset donors involve their tax or legal advisors as they consider how to fund their philanthropic mission, especially where they have multiple sources of philanthropic funding. It's preferable to start the conversation as early as possible, however, donors interested in working with Fidelity Charitable typically give us ample time to have an introductory fact-finding conversation, review legal disclosures, followed by our undertaking certain due diligence which requires our team to review the governing documents controlling the asset. From there, company counsel may be involved to effectuate the legal transfer of the asset including obtaining waivers, approvals and consents to the transfer, as required. Depending on the stakeholders and the complexity of the transaction it could take anywhere from a few days to a few weeks.
How complicated is it to donate non-publicly traded assets?
Once Fidelity Charitable has reviewed the governing documents and all of the facts and circumstances involved with the legal transfer and the prospects for sale of the donated asset, the transfer process progresses easily. Donors must consider that they will be required to pay for and obtain a qualified appraisal to substantiate the value of their charitable income tax deduction. The good news is that the appraisal is not required prior to the contribution but is due at the time the taxpayer's tax return is due with extensions.
It is critical to work with a sophisticated charitable organization with experts in donations of non-publicly traded assets, like Fidelity Charitable®. If handled incorrectly, the impact and tax benefits of the donation could be erased. By working with a team with the right knowledge and technical expertise, the donation process of appreciated long-term complex assets can be simple and very effective.
Karla Valas brings deep knowledge and technical expertise to donors who wish to contribute sophisticated assets, such as privately held C- or S-corp shares, to charity. She and her team work directly with donors, their advisors, and corporate and business lawyers to facilitate the charitable transfer of these assets to achieve the most favorable tax treatment with the greatest charitable impact.