EquityZen's 2018 IPO Outlook — Q2 Update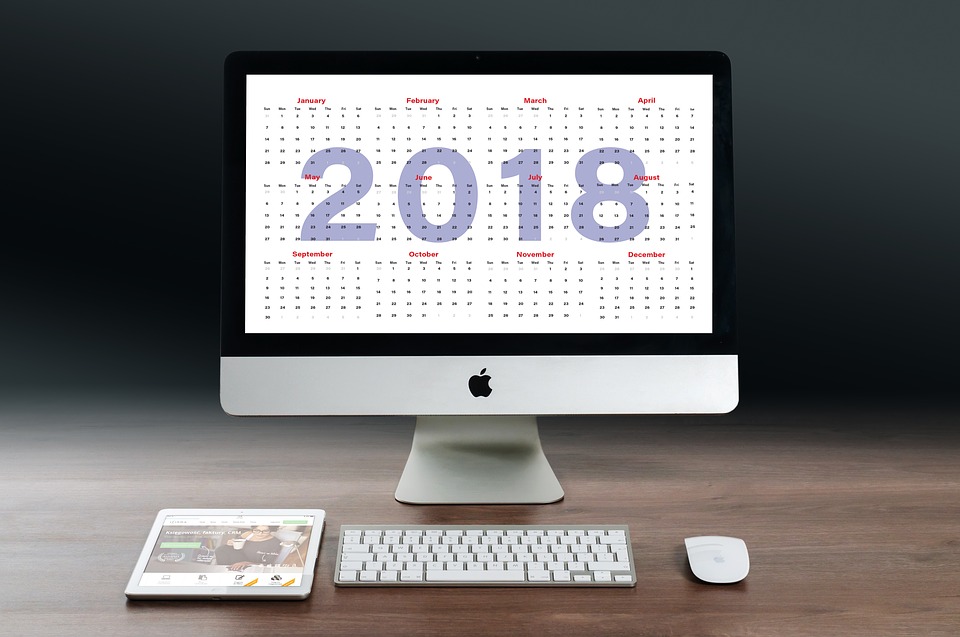 Catherine Klinchuch
May 10th, 2018
At the beginning of this year, 2018, our Research team put together a 2018 IPO Outlook report that outlined the private companies most likely to go public throughout the course of the year. With a third of the year in the books, 2018 has already been crowned the champion of the IPO, singlehandedly bringing the IPO market "back." Here, our Research team provides an update.
Our Q2 2018 IPO Update includes fresh observations and predictions to supplement our previously-published
2018 IPO Outlook
. Here, we take a look at the IPO environment YTD as well as which of our prior predictions worked and which did not. We also highlight some changes to our outlook for the balance of the year.
2018 — Off to a Good Start
1Q18 saw a solid uptick in VC-backed IPO activity. Year-to-date, 10 VC-backed companies have filed, up from seven last year. Volume has been lighter in 2018 ($3.0B 2018 YTD vs. $4.5B in the same period 2017); however, the drop is due entirely to SNAP, which alone accounted for $3.4B of last year's volume. Excluding SNAP, the average IPO has actually been over 85% larger in 2018 vs. the same period last year. If the current pace of activity holds, we could see nearly 30 IPOs in 2018 (shown in shaded green bar at right), which would match the robust levels of 2013/2014.
Source: NASDAQ and EquityZen
What did we get right so far?
Three companies from our original IPO Outlook went public in Q1, including DocuSign, Dropbox and Zscaler. Additionally, Pluralsight, which was included in our original outlook, has filed for an IPO with an expected pricing date of 5/17/18.
What did we get wrong?
Primarily, we were too conservative on our assessment of the overall IPO environment. Stronger SaaS multiples are likely a key factor in the wider-than-expected IPO window YTD, as many VC-backed companies are SaaS providers. Five SaaS companies filed that were not in our original outlook: Zuora, Ceridian, Pivotal, Smartsheet and Carbon Black. Note that our outlook includes only domestic companies; thus, Spotify was not in our prediction list.
Source: Ycharts and EquityZen
What are we changing in this version of the outlook?
Given the stronger SaaS environment, we are adding three SaaS companies to our prediction list: Domo, Rubrik and CrowdStrike. We are also adding Bloom Energy, GreenSky, Kabbage and Peloton. We are removing Airbnb, AppNexus, Credit Karma and Vice. Airbnb recently parted ways with their Wall Street-savvy CFO and media reports suggest that the
company has put its IPO on the backburner for now
.
Vice
and
AppNexus
will likely wait for smoother industry conditions, in our view. Meanwhile, we believe PE-firm Silver Lake's recent $500M investment in Credit Karma may suggest an IPO is on hold for now. As a reminder, our IPO predictions are created from a bottom-up analysis. The primary factors that determine inclusion are a sizeable revenue base (generally at least $100M), public company experience in C-suite and past guidance from the company on IPO plans.
Read our comprehensive
2018 IPO Outlook
that looks at a wide variety of private companies. Here are a couple of the companies from that report that we're particularly looking at:
Lyft
•
Year Founded: 2012
•
Industry / Description: Logistics / Ride-hailing service
•
Most Recent Equity Funding: $1.7B (2017)
•
Total Implied Valuation: $12.15B
•
Revenue Estimate: >$1B in 2017
•
Other Notes: The company reportedly engaged underwriters in October for a potential offering.
Greensky
•
Year Founded: 2006
•
Industry / Description: FinTech / Consumer Lending
•
Most Recent Equity Funding: $200M (2018)
•
Total Implied Valuation: $4.5B
•
Total Revenue: ~$400M annually
•
Other Notes: The company has reportedly
filed confidentially
Cloudflare
•
Year Founded: 2009
•
Industry / Description: Enterprise software / Website security and performance optimization solutions
•
Most Recent Equity Funding: $110M Series D (2015)
•
Total Implied Valuation: $3.1B
•
Revenue Estimate: $100M+
•
Other Notes: The company
hired former Symantec (SYMC) CFO Thomas Seifert in June 2017
. Bloomberg reports suggest that CEO Matthew Prince is
aiming for a public offering by mid-2018
.