The Trend Is Your Friend: 8 Lucky Consumer Investing Trends in 2018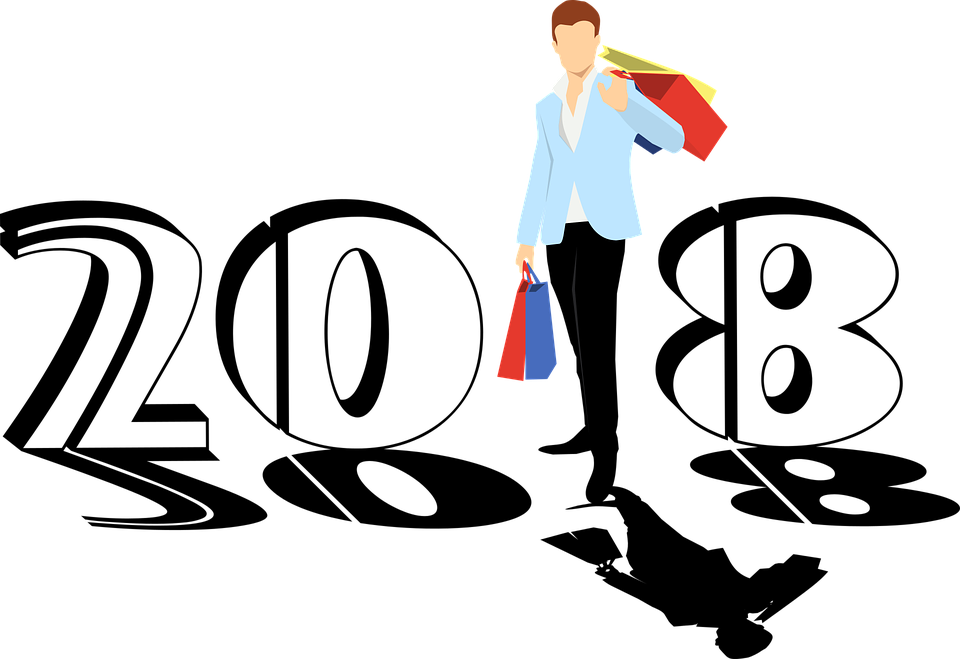 The new year is in full effect, and with it comes the inevitable barrage of 2018 predictions, hot takes, and lists. In a world that is creeping closer to the embodiment of a Black Mirror episode, we wanted to present an alternative to the usual lists you are going to see over the next few weeks.

To do this, we have again called upon friend of EquityZen, and FashionFund Managing Director, Kartik Ram, to give us Consumer Investing trends to look out for without using the words "crypto," "AI," and "VR."
Counting on ancient wisdom in lucky numbers, we curate eight consumer trends private investors might find refreshing and profitable. In researching this list, sectors we thought would boom were cooling off and those we weren't watching closely, surprised, and delighted us. Here's what I'm keeping my eye out for in 2018:
#8 — Internet of Living
Practically defining next week's CES 2018 exhibition, the smart home movement will gain deafening momentum this year. Connected appliances, designer doorbells and smart locks will make way for deeper tech and design integration with nature and interior design. No more home buttons and tacky, plastic hardware. Apple and Amazon will sprinkle their fairy dust on new entrants to think big and innovate in small spaces.
# 7 — Car-ma Chameleon
Though Tesla is at the epicenter of the global aspiration for electric vehicles, connected cars in general will be a hotbed for investors. From autonomy to Alexa, all things mobility will rise in 2018. While complete autonomy is still a thing of the future, parking assistants, heads-up displays and streaming entertainment will encounter a flurry of startup activity at the 2018 North American International Auto Show in Detroit starting January 14, 2018.
# 6 — Adventure Capitalism
Once a hedonism reserved for die-hard Burning Man "burners," glamping is now a staple for hordes of millennials. Just pop into REI or shop at one of the many brands like Fjällräven, Canada Goose and Outdoor Voices. These—along with a cohort of technical leisure startups—will inspire, protect, and wrap you in comfort. The industry is booming, as are the brands catering to the adventurous. This is outdoor recreation's golden age.
# 5 — Big Business of Tiny Homes
As tiny homes go mainstream, a whole new crop of construction tech entrants is about to take on traditional builders for market share. 2018 will be the year where offsite or modular construction will gain critical mass with brands going way beyond cabins and containers to designer pods that are insulated, stackable and sustainable. Modular homes, hotels and getaways will define the second home market and make for a sound investment thesis.
# 4 — Walking Gets Disrupted
Micro-mobility is not just for the brave. Commuters and city slickers everywhere are waking up to scooters, e-bikes, and powered skateboards that propel them efficiently within cities. Distances too far to walk yet too close for Lyft are prime to be disrupted by action sports brands, some popping up on Kickstarter and others on Amazon. Get your 10,000 steps, but also find a way to invest in this rebirth of walking.
# 3 — Cannabis Gets Personal
No theme is more clear and present than the end of cannabis prohibition. California joined the crop of 4 other states that opened up to "rec" or recreational use. Others might well follow. There's a crushing need for "real" business models designed with customers in mind, not just wholesale/retail arbitrage. We've already seen companies like
Eaze
hit the ground running in this space. Look out for sophisticated entrepreneurs shaking up the Cannabis Tech space with content, personalization, and brand building.
# 2 — Podcasting Goes Long-tail
A throwback to the first bubble, podcasting is in vogue again, and this time, it's polished, potent, and practical. Sponsorships, product placements, and content marketing are no longer monopolized by YouTube. Podcasting is just the right kind of long-form advertising that informs and entertains. No wonder investors are flocking to "pod-fluencers" who build targeted audiences with their podcasts.
Content is king
, yet again.
#1 — Wellness is the New Luxury
Unequivocally, wellness is the ultimate expression of modern luxury. This industry has transcended seedy spas and gimmicky products to a burgeoning array of
conscious brands
, destination resorts, holistic treatments, meditation apps, and immersive education vying to boost your well-being. Private equity from the likes of Revolution and
L
Catterton has poured into design-led fitness and wellness brands while Amazon's big bet on Whole Foods has also led to a burst of interest in this space. Stay tuned for a lot of new leaders in this space.
Kartik Ram is the New York-based Managing Director of
Fashion Fund
, a next generation venture capitalist at the intersection of retail, technology and finance.